Usability is a crucial element of web design and the usability of
our website has the highest priority for us at 101domain.
Every website should be designed to impress the audience that matters, in our case that's you! We want you to be able to use 101domain.com as well as our customer dashboard at MY.101domain.com with ease. With this mission in mind, we've released a new version of the DNS Record Interface page that incorporates feedback given to us by customers like yourself. The changes will make it even easier for you to accomplish your tasks, such as managing your advanced domain record settings.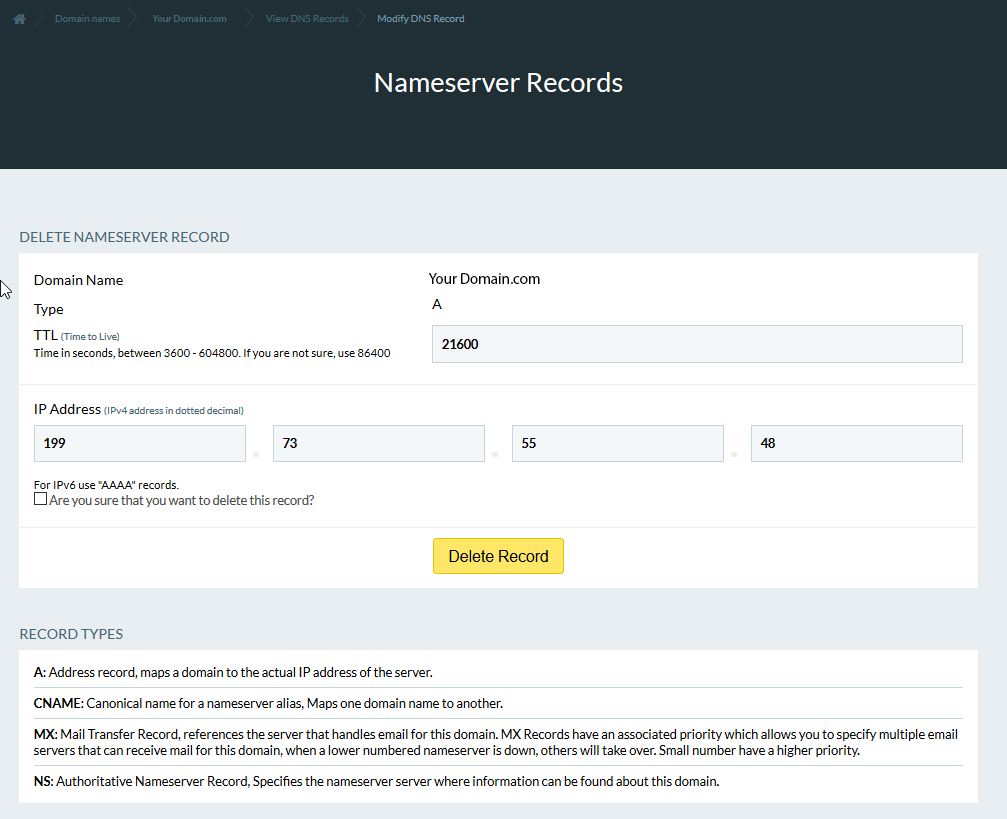 The most noticeable change is the accessibility.
You can now create/edit/delete your DNS Records at once without leaving the page. There is now a new field available for creating New Records as well as the two icons for editing or deleting existing Records. To make it even easier, you will notice that we also included a section to explain the different record types for you. This allows you to quickly manage your tasks like copy/paste the IP address into a single field line.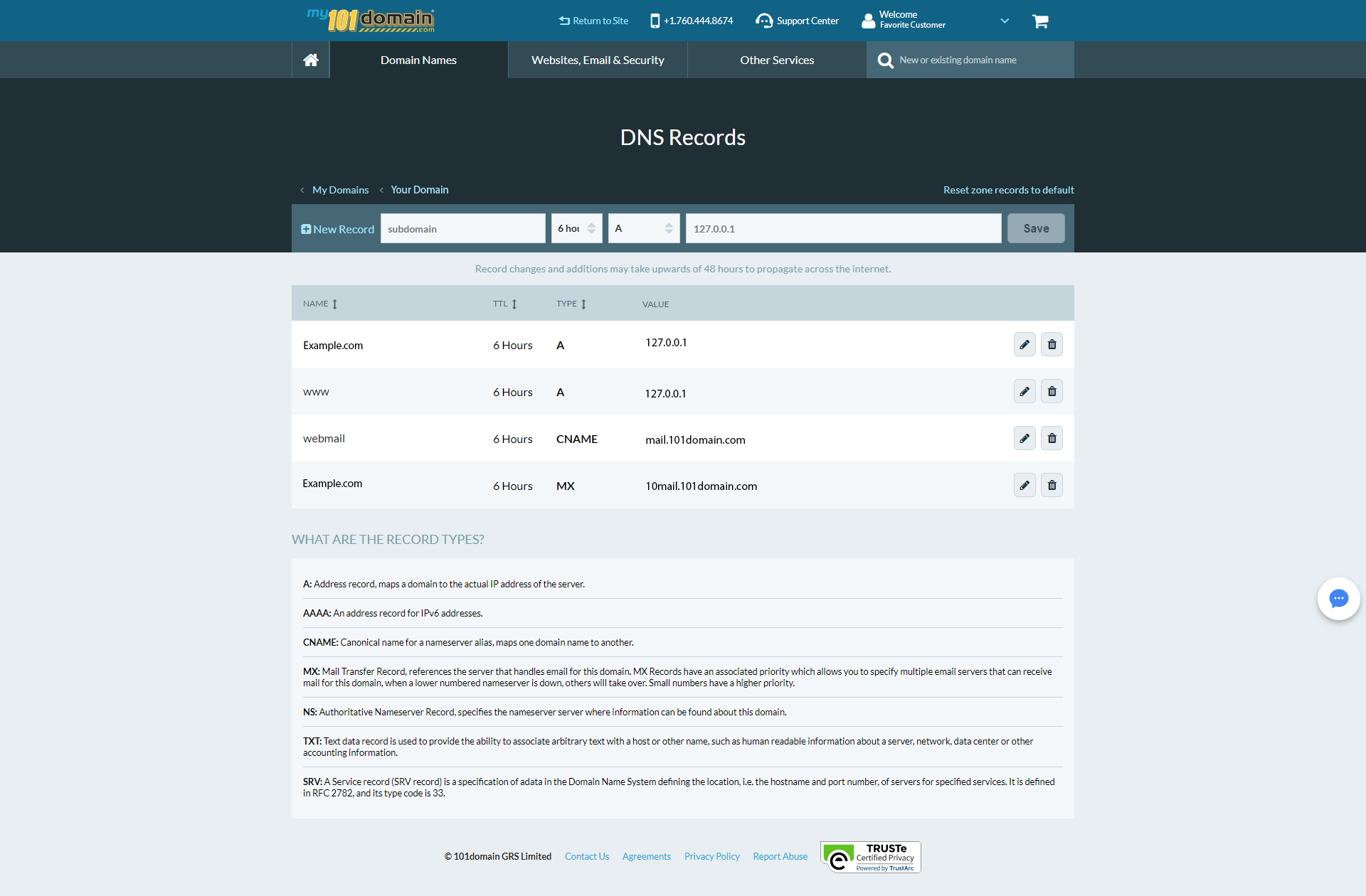 To get to your DNS Record page
Login to your my.101domain.com Account
Click on View All Domains
Select the domain you want to change
Within the Nameserver Records, please click on Manage Advanced Domain Records Settings (CNAME, A, MX)
Now you can create New Records or edit/delete existing DNS Records

Need some inspiration? Check out our most popular domain extensions now: