In the past, our customers frequently asked to deposit money in advance. For example, when they are about to place several orders or are going on holiday. 101domain now allows for this using the Account Balance feature.
With account prefunding, you can make a payment for any amount you choose, at any time, which then adds to your balance so it can be applied to any invoices you receive from us.
For individuals as well as companies, prepaid expenses provide many benefits. You can easily use your deposited funds to pay for new orders within 101domain without running the chance of missing a payment.
For businesses, there is also the benefit of tax deductions. Many businesses choose to prepay some of their future expenses if they need additional business deductions. Adding funds to your account also reduces the number of invoices shown on your bank statement, since you will only see the funded amount, not the individual payments made. Trust us, your accounting team will thank you!
It is ideal to pay for a service or product ahead of time, especially if it is an expense you cannot avoid. Mixed payment methods are allowed if the account funds don't cover the order total and in case you decide against renewing your services, the deposited funds can also be refunded.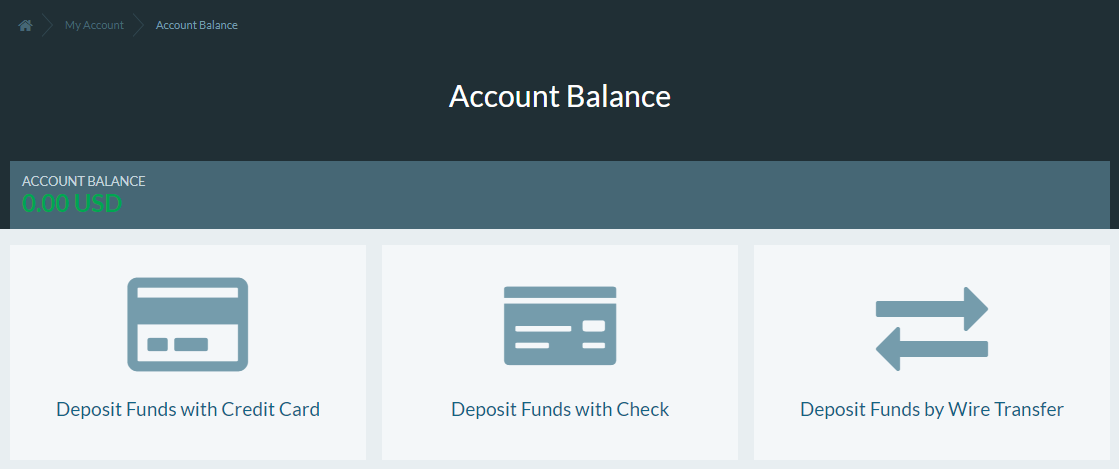 How do I deposit funds:
You can fund your account by Credit Card, Check Deposit, and Wire Transfer.
To add funds, first Login to my.101domain.com
Then click on Your Name in the right upper corner and open the My Account page
From there you can then find Account Balance within your Billing section
Select the Payment Method you want to use
Enter the amount you want to add or follow the instruction given
Note: If you choose to deposit funds via credit card, there is a minimum payment of 250.00 USD. There are no maximum limits on deposits by credit card, check, or wire.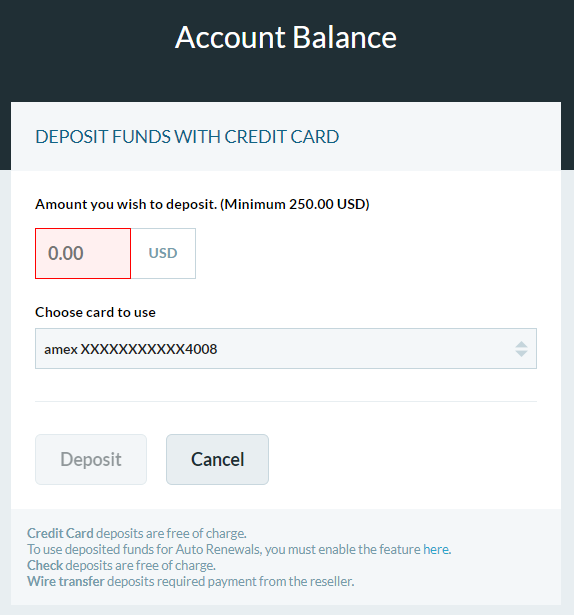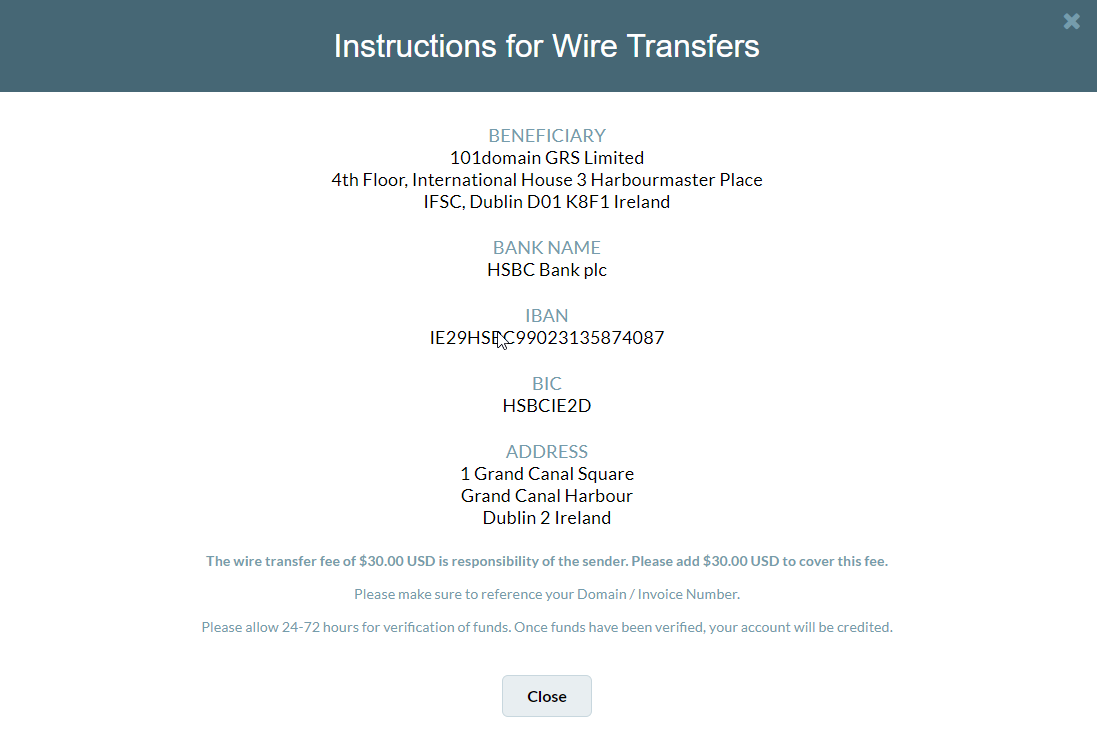 How to apply funds to invoices:
Once you have added funds to your account and place any new order, then the credit will be automatically applied.
If you have outstanding invoices, you can also apply your available credit balance.

Need some inspiration? Check out our most popular domain extensions now: