In today's expansive online world, protecting one's brand has become more challenging than ever. We know first-hand because we provide corporate brand services to thousands of brand owners around the world every day to combat threats to their intellectual property and digital assets. Today we want to shed light on a concerning trend that has emerged. Chinese IP firms or individuals posing as attorneys target corporate clients with  alerts of Chinese trademarks registered with the exact match of their recognized brand in order to scam or scare them into using their services. In this blog post, we dive deeper into this growing issue and provide recommendations on how to protect your brand from such IP scams.
How these IP Scams Work
While some of the IP firms that reach out to you may indeed be legitimate, distinguishing between the genuine and fraudulent ones can be extremely challenging. These scammers intentionally search for registered Chinese trademarks that align with a company's brand and class of goods. They then contact the companies, using scare tactics and offering supposed infringement warning services. What makes matters worse is that scammers often base their warnings on actual registrations with China's trademark office. This tactic lends credibility to their claims and can cause panic among corporate clients. However, it is crucial not to engage or entertain their scare tactics.
Seeking Expert Advice
When faced with such situations, it is essential to turn to your in-house counsel or a trusted IP firm to discuss the best course of action. This is particularly important if your company has any interest, investment, or presence in the Chinese market. Intellectual property disputes can be extremely complex to navigate when dealing with trademark rights in varying countries. Involving trusted IP professionals is the best way to protect your brand and effectively mitigate the risk of falling victim to IP scams.
The Significance of Registered Trademarks
One of the reasons these scams can be an uphill battle to combat is the legitimate interest that a registered trademark potentially holds in Chinese domain disputes. Scammers exploit this justification by claiming an exact match .CN or .COM.CN domain/brand name as their own, creating a contentious intellectual property argument that can be difficult to prevail. Therefore, it is crucial for companies to secure their trademarks not only in their home country but also in markets where they have a presence or plan to expand.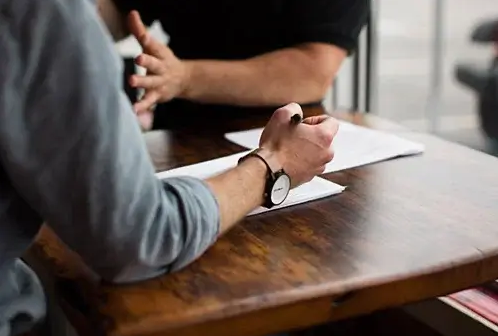 Is there a domain name with your trademark or brand, but it's not you?
We specialize in researching, preparing, and filing formal complaints to resolve domain name disputes. 
As the Internet continues to evolve, safeguarding your brand from scams and infringement becomes increasingly important. The rise of Chinese IP scams is yet another reason for corporate clients to take proactive brand protection measures. By staying informed, implementing brand monitoring services, securing trademarks in relevant markets, and seeking expert advice when needed, you can secure your brand's reputation and assured future in the ever-expanding digital landscape.