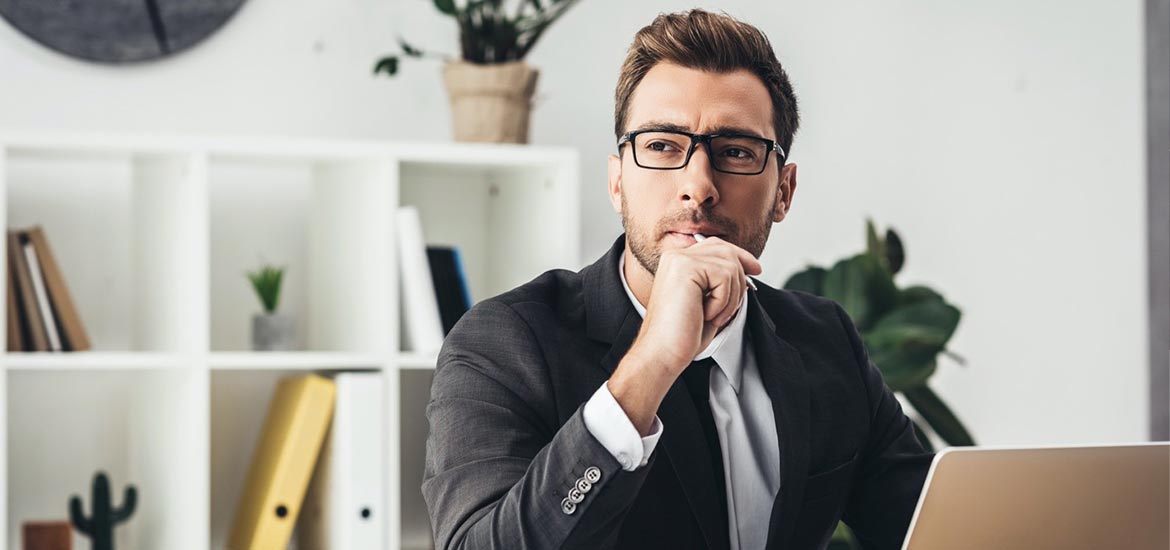 As the world embraces digitization, the financial sector has undergone a major revamp of sorts. The world of finance has catapulted ahead in digitization, with online banking and investments taking center stage. From the advent of a suite of online payment apps to the rise of bitcoins and cryptocurrency, the evolution of modern-day finance has taken the world by storm. However, with these digital advancements in the world of finance, the competition has also become fierce, and to compete with other equally brilliant minds, you need to build a solid online presence for your business. 
The key to building a robust online presence for your financial business is picking the perfect domain name for it. A domain name plays a crucial role in building a virtual identity for your business and allows your users to understand the services you provide. It's safe to say that you need a concise and powerful name with the .bond domain extension that speaks directly to clients and visitors who seek services from your business or wish to become a part of it.
The .bond domain is a new top-level domain (TLD) perfectly suited for finance and investment businesses, brands, and individuals looking to build a strong, memorable, and unique online presence.
Many financial businesses use complicated domain names with extra characters and numbers for their business because that's all that was available. Unlike these names that lack meaning and context, names with .bond are memorable and professionally aligned.
The .bond domain is a short, contextual, and easy-to-remember domain extension that makes for a highly brandable choice for your finance business. It's safe to say that it's the holy grail you've been looking for to build that strong online presence.
How is .bond suitable for the world of finance?
The .bond domain extension is where the financial world aligns with the online universe. With .bond, your financial business has an excellent opportunity to establish a trustworthy and reliable online presence where you can offer financial solutions and build client loyalty. The .bond domain extension is best suited for financial advisors, investors, and anyone who wants to thrive in the financial industry.
What makes for a perfect domain name?
Before you brainstorm ideas for your business's perfect domain name, you need to understand what makes a great domain name. Your domain name should easily describe what your business is about and what you stand for. In addition, your domain name should be short, concise, and should have a powerful ring to it, so that it gets etched in the minds of anyone who comes across it.
5 ways to pick the best domain name for your finance business.
1. Make it memorable
A domain name that is short, easy to spell, and easy to pronounce will make for an outstanding choice.
2. Make it meaningful
A domain name that is unique and keyword-rich will meet the necessary SEO requirements and also will be able to pass the radio test, which determines whether your domain name is easy to recall and spell upon hearing it once.
3. Make it relevant
Choose a domain name that can speak for your business and what it has to offer. A domain name that is descriptive and tells your audience about the industry you belong to will help build authority and relevance around your brand.
4. Make it unique
A unique and distinctive name will help you make a lasting first impression and enable you to stand out from your competitors.
5. Make it simple
A domain name that is crisp and clear without any special characters, numbers, or awkward words will go a long in building a strong online presence for your financial business.
Tips for naming your financial website with .bond domain?
With so many domain names to choose from, it can be confusing to pick one for your own business. 
Below are a few ways to pick a brandable domain name with .bond:
Today, building an online presence for your finance business is essential. Keeping your name concise, easy to spell, and easy to remember will allow you to create a powerful impact and enable your brand to stay ahead of the competition. With the .bond domain, you get the opportunity to register a formidable and unique domain name for your business. Follow the tips and tricks mentioned above and, you will be on the path of building a successful brand for your finance business.