Have you ever noticed that Australian websites look a little different than most of their international neighbors including New Zealand (.nz), Indonesia (.id), and China (.cn)? Until recently, Australian Internet users couldn't register names directly under the 2nd-level .au domain and were left to choose a longer third-level Australian domain name (i.e. companyname.com.au). That's all about to change. Australia's namespace is expanding for the first time in almost 20 years. The long-awaited .au country-code domain is launching and will provide a greater choice of trusted names for Australian businesses, entrepreneurs, and individuals. 
What are the benefits of registering .au domain?
Registrations allowed directly under .au offer a wider choice of available domains and more opportunities to register shorter, more memorable domain names in Australia.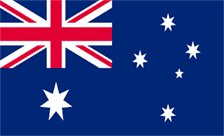 The needs of Internet users are constantly evolving. Now more than ever, people are visiting websites on mobile devices like phones and tablets and shorter domain names are easier to type and display on smaller screens.
The .au namepsace is perfect for a wide range of use cases, such as for people looking to build an online presence for new ventures, creative or personal projects, marketing campaigns, or for those who simply want a striking, new email address.
To be eligible for a .au domain you must have a "Australian presence." An Australian presence includes Australian citizens or permanent residents, registered Australian organizations, associations and businesses, and legal entities that have a registered Australian trademark. There is also a verification process to validate that registrants have a legitimate connection to Australia, which will help keep the .au namespace local, trusted, and secure.
Priority Access Registration for .au Domain
If you already hold a third-level domain name in another Australian namespace such as .com.au, .net.au, .org.au, and .id.au, you have priority access to register your exact match in .au. You can find out more about that here. 
See how Australian retailer, Meshki uses their .com.au and .us domains in social media advertising on Twitter.
We don't know if we're more excited to see Meshki using Google Workspace or that they are eligible to get their exact match meshki.au!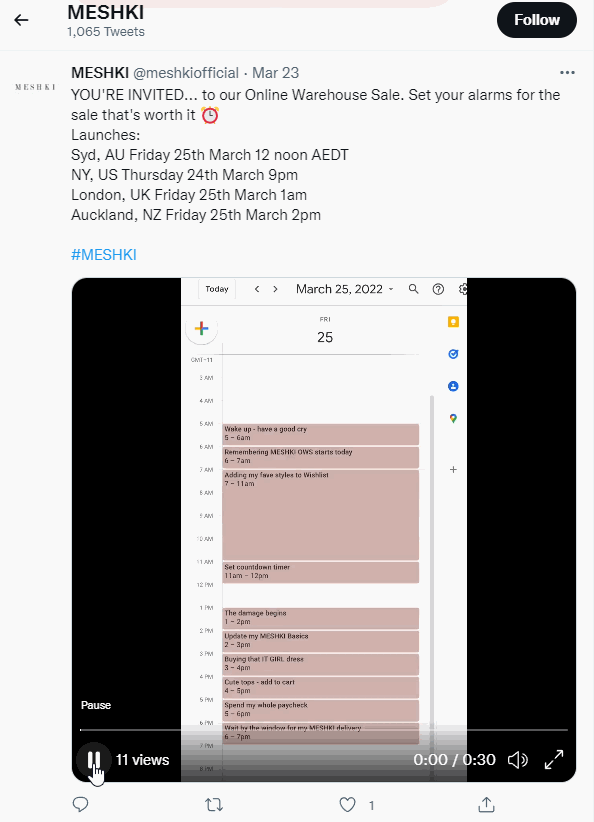 Get Gmail, Docs, Drive, Calendar, Meet and more. Built for business, designed for teams.
The new .au namespace complements the existing suite of Australian website addresses and provides a trusted choice for Australian businesses and individuals.
We are excited to add .au to our domain portfolio and we hope you are too!