Last week at NamesCon 2019 in Vegas, Andrew Allemann interviewed the proud owners of two record new domain name sales. The interview uncovered why these professionals were willing to spend so much on new domain extensions. Both businessmen who reside in different industries gave their unique insight into how they believe their grand investments are paying off today. 
Are new domain extensions worth it?
Many people question the validity of new domain extensions for business websites. Although consumers today are more aware of new domain endings then they were a year ago, there is still a stigma around them. Blake Janover and Mike Kugler combat these rumors as they continue to see success with their websites www.home.loans and www.vacation.rentals respectively.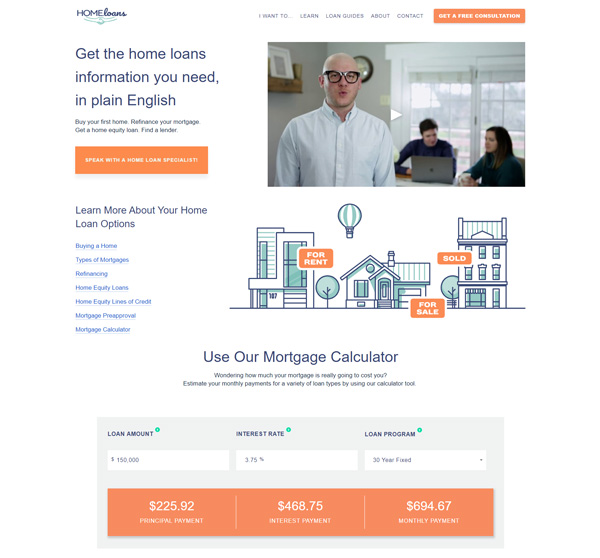 Who: Blake Janover
Experience with new domain extensions: Blake had success with other new domain endings, getting the websites to rank in search results fairly easily and quickly. 
Why: Blake believes that the domain name is part of the brand story. Explaining to customers what new gTLDs are plays into his brand story. He chose it because it's unique and goes with his cool, new kid on the block brand persona.
Perspective: When it comes to new domain extensions and seo, Blake says it's all about user intent and user experience. As Google has said, all domains are created equal. The advantage with new domain endings is that the customer's intent starts with keywords found in the URL. New domain extensions and seo, the H1 and title hierarchy starts with the key term, 
Tips to new domain entrepreneurs: The key to ranking well in search is creating intent based and high quality, unique content. If your website links to trustworthy sites, is responsive and well organized you will do well.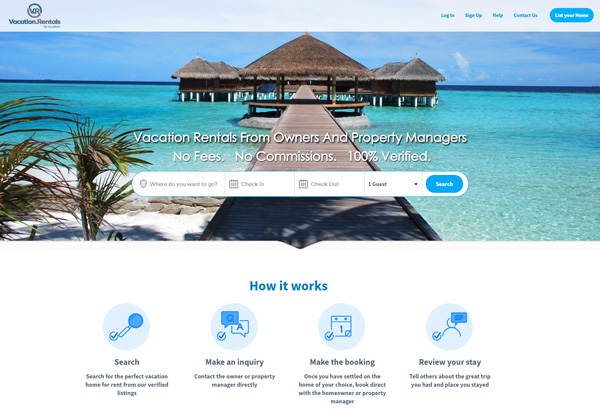 Who: Mike Kugler
Experience with new domain extensions: None. This is his first new domain website.
Why: Mike understood that when people think of rentals they automatically think of vacation. He was too late to the game to get vacationrentals.com. From the beginning of hearing about the new gTLDs he knew he wanted vacation.rentals, he just had to wait patiently for it to be available to purchase. 
Perspective: Mike believes that he still has a lot to learn about new domain extensions and seo but his and Blake's websites are living proof that new domains can thrive. Mike documented the performance of vacation.rentals showing up on page 1 in Google for over 10 months. He believes the value of new domain extensions is clear. His investment in the vacation.rentals domain name has more than paid off for the business he has generated.
Tips to new domain entrepreneurs: When he talks to his clients or strangers Mike always says "www" to prevent confusion. He noticed if he just said "vacation.rentals" customers would still think "vacation.rentals.com".
New domain extensions 2017 make a splash in SEO
The first batch of new domain extensions hit the market in 2012. As there is with anything, there were a few early adopters who registered new domain endings for specific websites. These websites made headlines only because of the brand or celebrity who registered them, or for the unique URL address. These new domain extensions were notable for their originality, not their productivity.
It wasn't until 2017 that new domain extensions became seen as a useful tool for business websites. The Domain Name Association (DNA) conducted a case study on search engine optimization with new domain endings. The results of the study found that new domain extensions pose an advantage in search result rankings over classic endings like .com.
Often it is assumed that websites on new domains do not rank well on organic search results which pose the question:
Are new domain extensions worth it?
The fact of the matter is that new domains are as good, if not better as any other domain for SEO.
New domain extensions 2018 break record sales and ranking
Blake was the first to break the record of a new domain name purchase with home.loans. Mike purposefully broke the record with an even higher purchase of vacation.rentals for media and pr coverage. Blake's experience with new domain extensions and seo has proved useful. His new domain website ranks in the top positions for the key terms he is going after. With an SEO and content strategy in place, he has been able to duplicate this success across various new TLD websites.
Home.loans and Vacation.rentals proved that it is possible to rank high in organic search results with new domain extensions.
New domain ending websites are as good as any other TLD website as far as SEO is concerned.
A website's organic search ranking depends on a few factors (right), but the domain extension is not one of them. 
So when can having a new gTLD help?
A new domain ending URL can help bump you up in a few areas. New domain extensions are keyword-rich, with key terms located on both the left and the right of the dot! New domain extensions help build keyword-rich domain names that act as a positive indication to both search engines and users about the relevance and credibility of the website.
Are you in the market for a new domain name? Check out our list of all new domain extensions here.