What is a responsive website?
Flexibility is a great thing; why else do you think we have stretching classes for our employees every Wednesday at lunch? Trust us, it's a sight to see but do you know what flexibility is also great for? Your website. When designing a website you have to keep more in mind than the color scheme.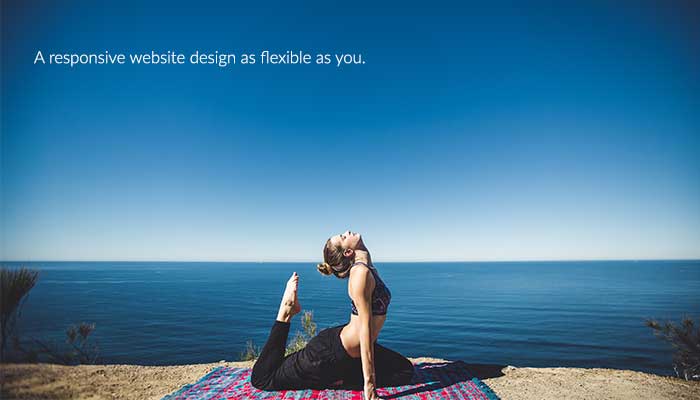 The usability of your website heavily affects your conversion and return on investment, no matter if you use a .COM domain or a new generic domain like .YOGA. When designing you need to keep in mind User Experience (UX) to create a website that converts. The customers visiting your website are going to be doing so from many different devices: desktop, laptop, tablets, mobile devices, smart TVs and you want your message to look just as good on one device as another.
What is responsive website design?
Responsive website design responds to the user's environment based on screen size and orientation. Layouts will automatically change to fit the user's preference reformatting flexible grids and altering to display the ideal resolution, image size and design elements. This technology responds to create an aesthetically pleasing and easily navigable user interface, which makes all of the difference in a customer continuing or giving up on the purchase journey online.
Responsive website example
Our Easy Website Builder is the perfect responsive website example. Take these kayak rental and wedding clients for example. The responsive website design morphs itself from desktop to tablet and smartphone and looks just as beautiful and professional on each so you don't have to favor one platform design over another. See below for examples.
Desktop: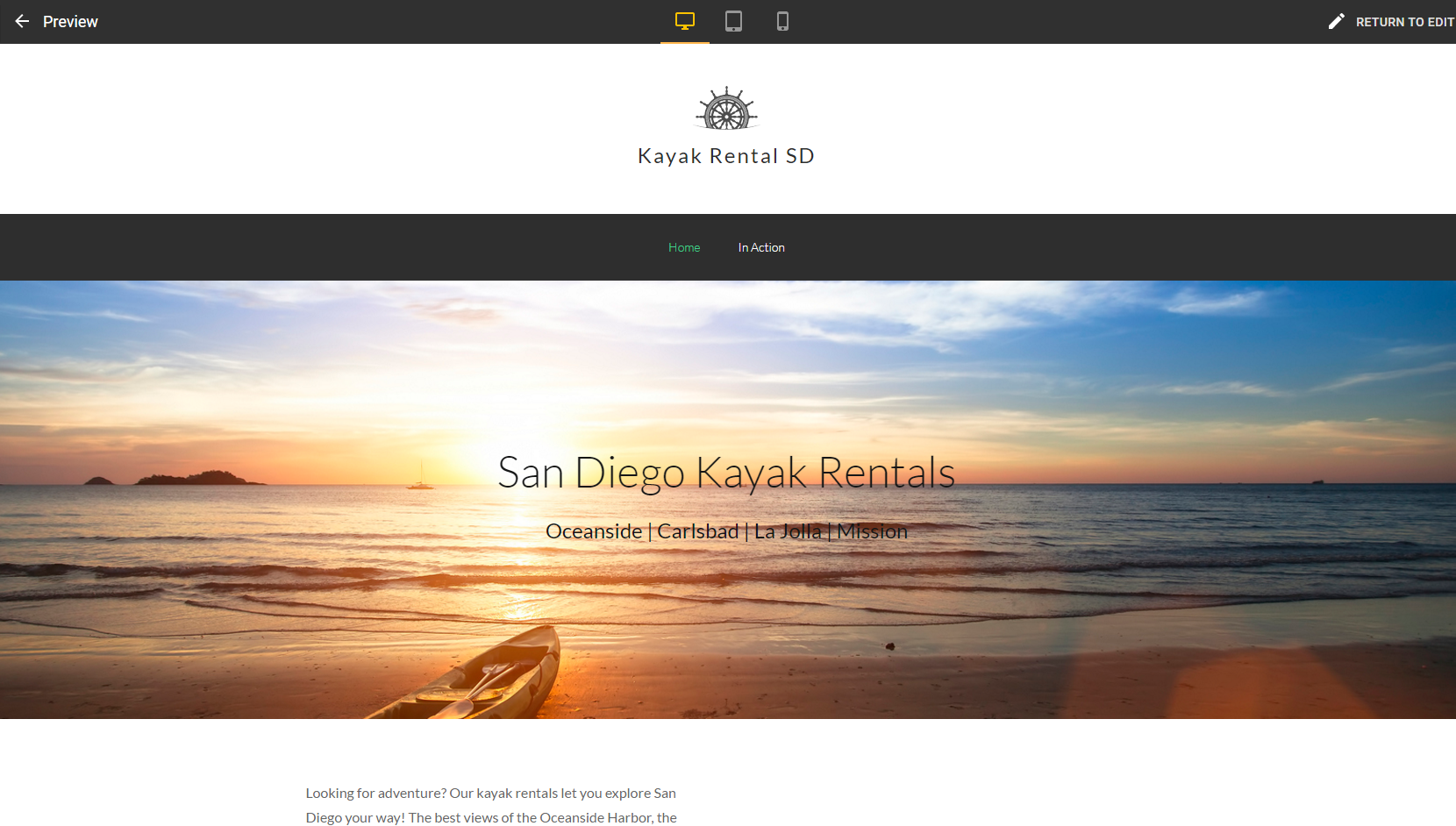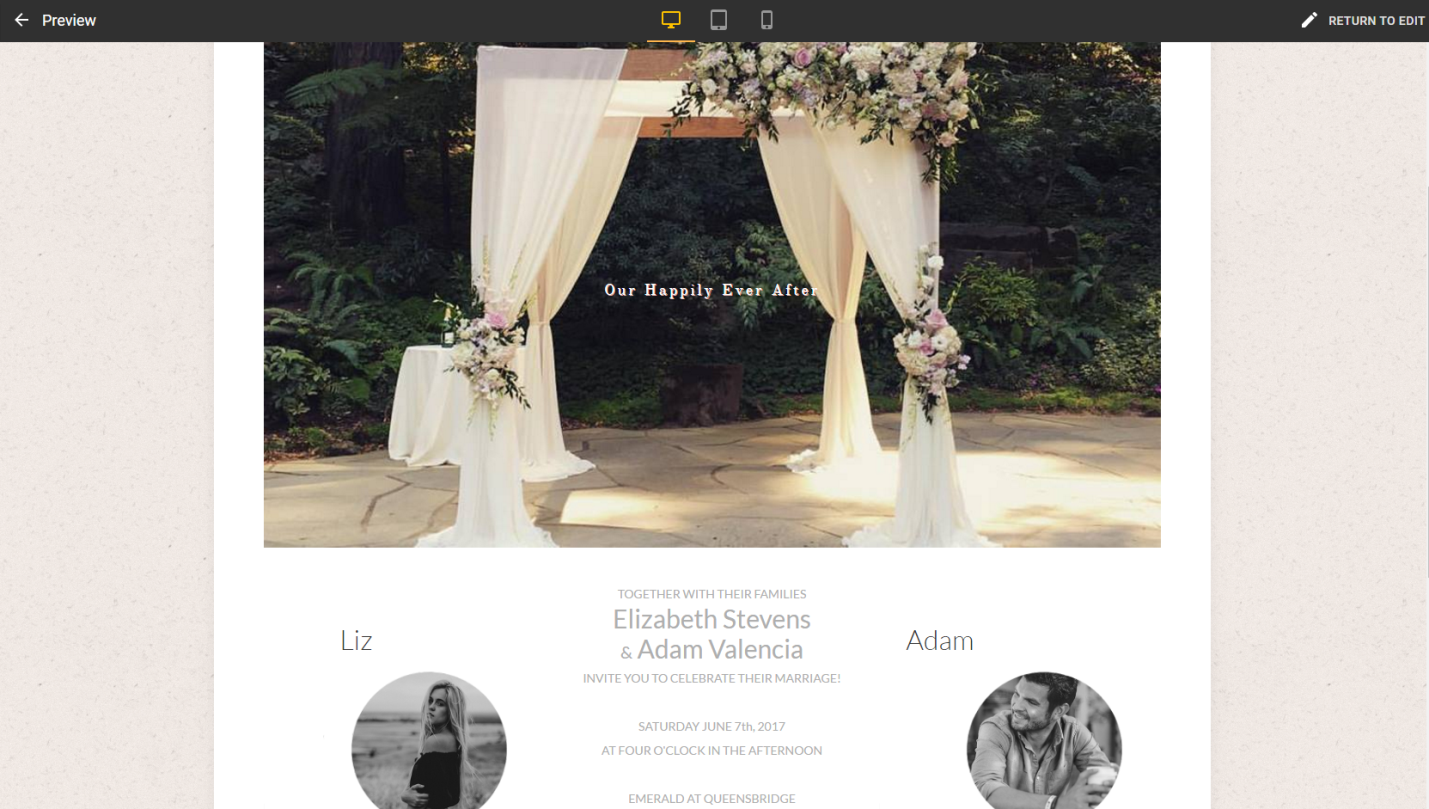 Tablet: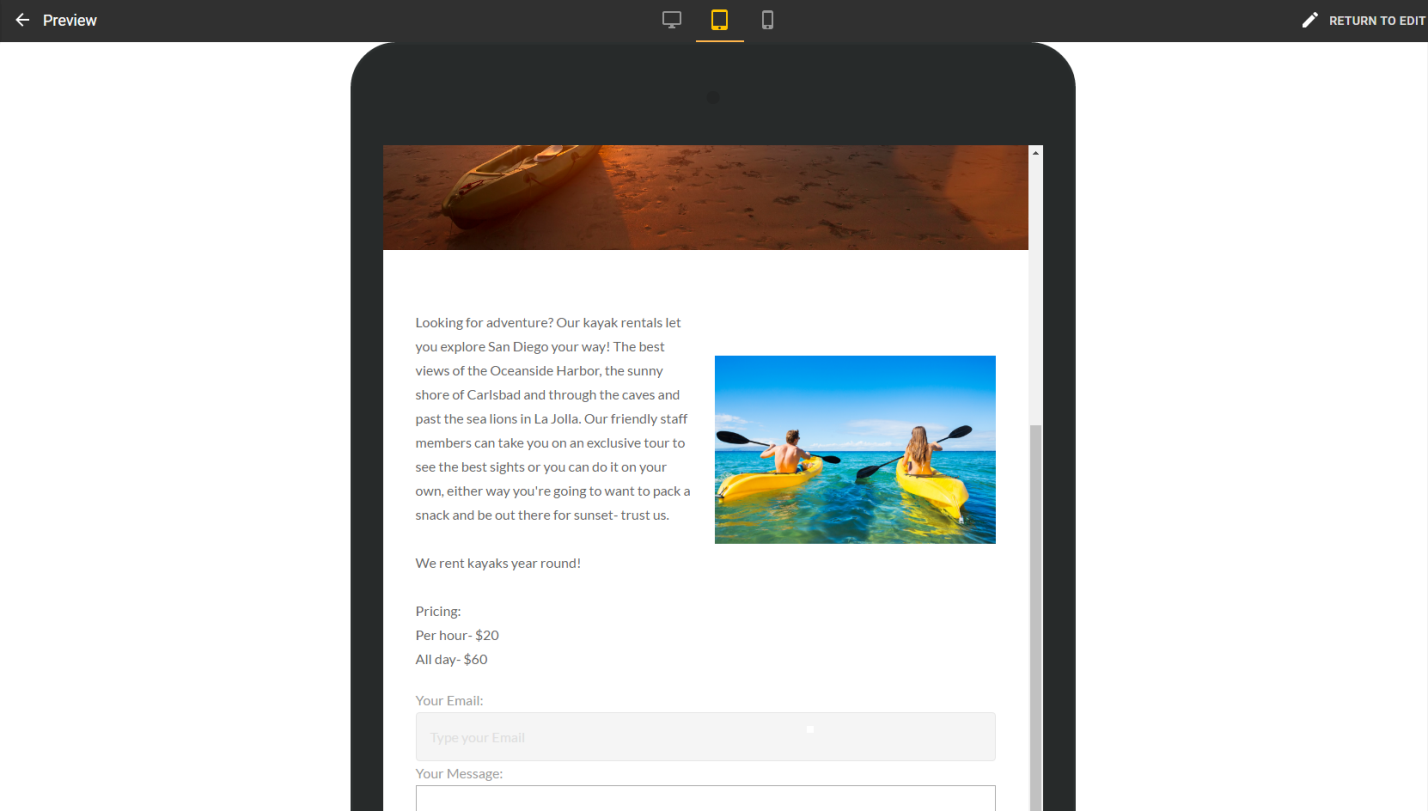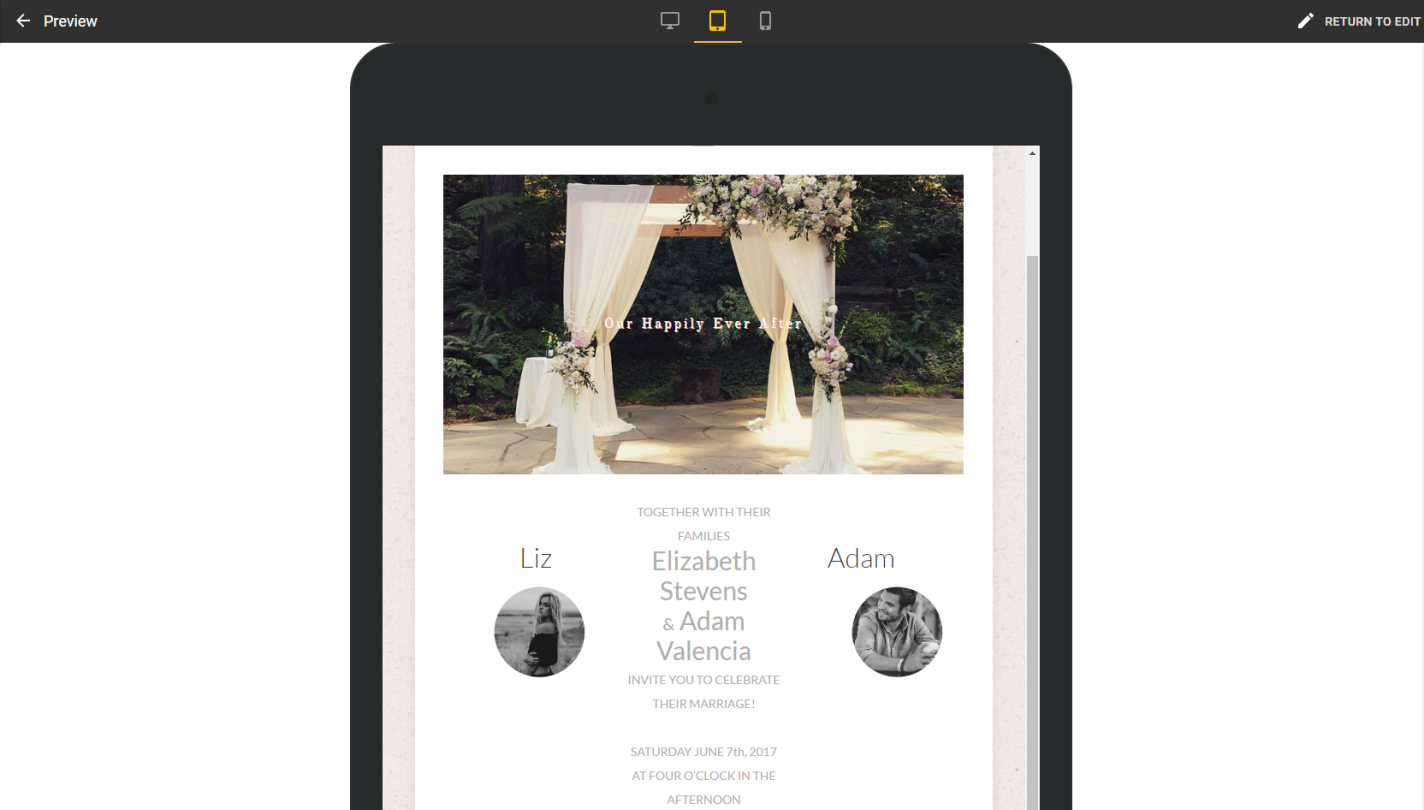 Mobile: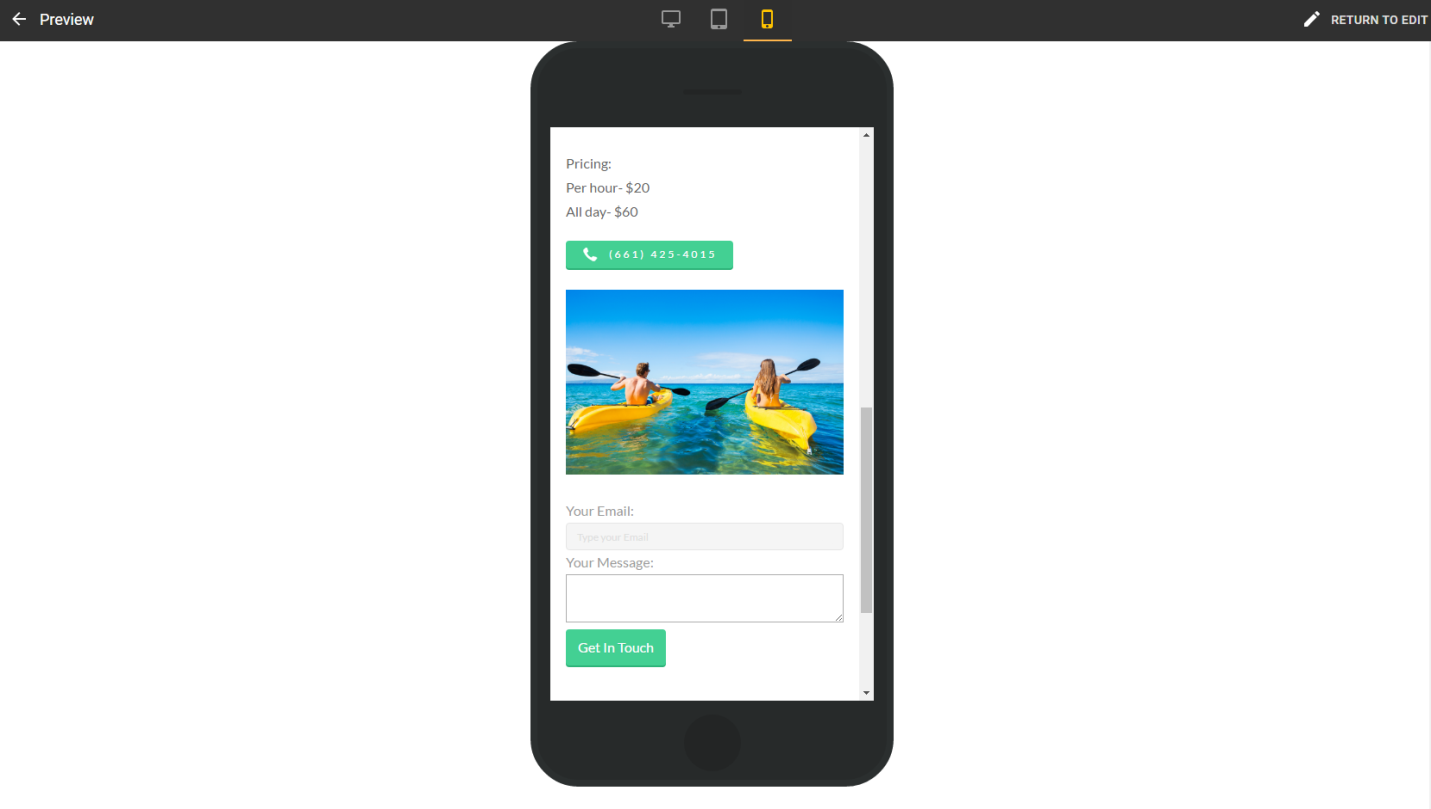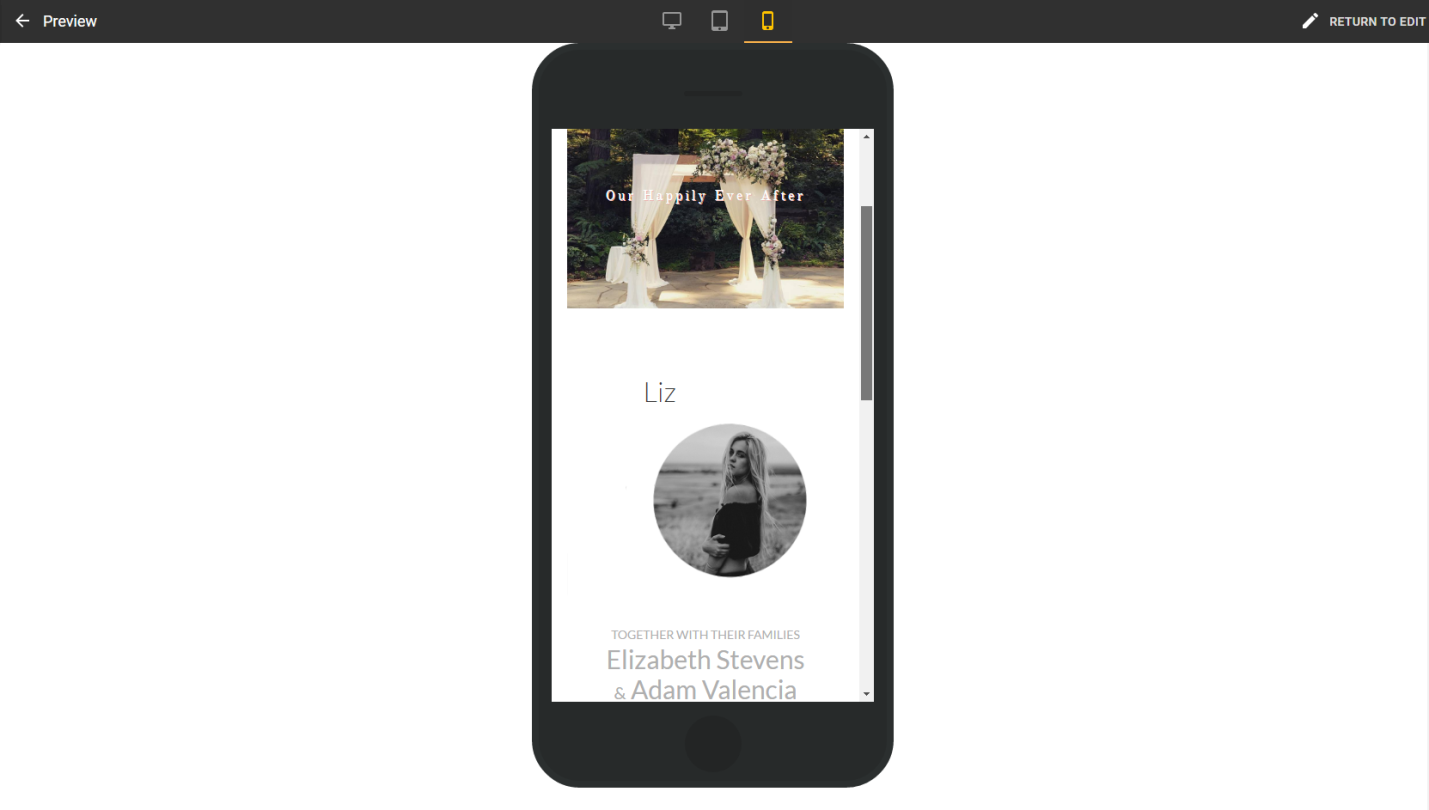 We've been warned for the past few years that the web is moving to mobile. It used to be that new clients would request a mobile version of their website, but there has been a recent shift where website designers and marketers alike are placing value in creating mobile-first websites. Having a responsive website design is the key to success moving forward for brands. Get yours here.

Need some inspiration? Check out our most popular domain extensions now: