Today at 101domain.com, we noticed that Vox Populi, the registry behind the controversial .SUCKS domain name has placed a center ad in Advertising Age Magazine.  They use an approach that acknowledges the controversy but points out that the domain name should not be ignored.  This is aligned with their smart marketing strategy.  Although they received a lot of critical reviews from trademark holders, they showed up and confronted that industry head on at the past two INTA conferences. INTA is the International Trademark Association.
Reaching out to the largest Ad Agencies is a winning strategy for the domain name industry.  Ad Age Magazine caters to the Advertising Agencies of the world.  The largest advertisers pay these people to spend their ad dollars and the overwhelming majority of ad dollars spent comes through this channel.
In my view, the domain name industry needs to win this audience's attention and show them how domain names matter.  I can't think of another registry having done this so kudos to Vox Populi. Think whatever you want about the .sucks domain name.  The management of that registry knows how to market.  I love seeing this and I hope that more registries will follow suit.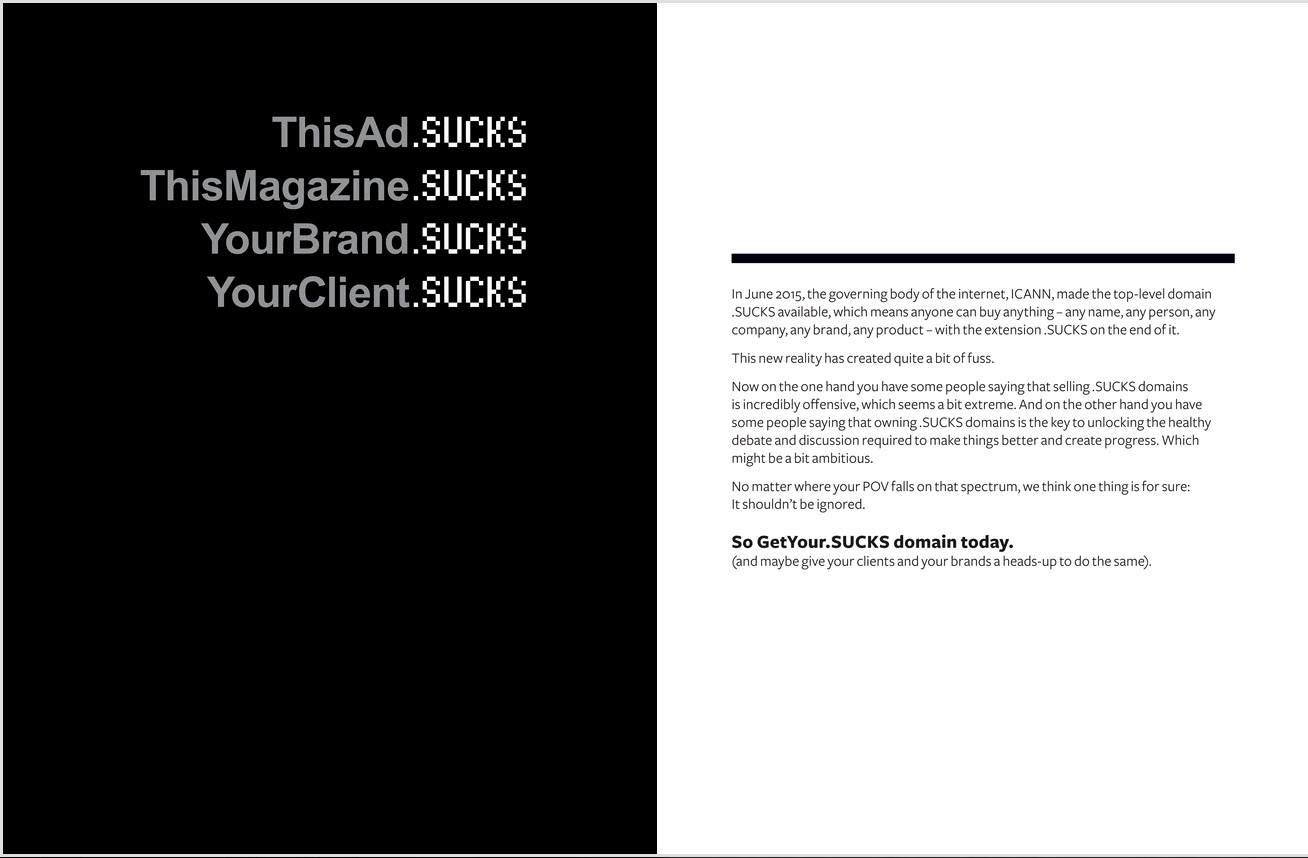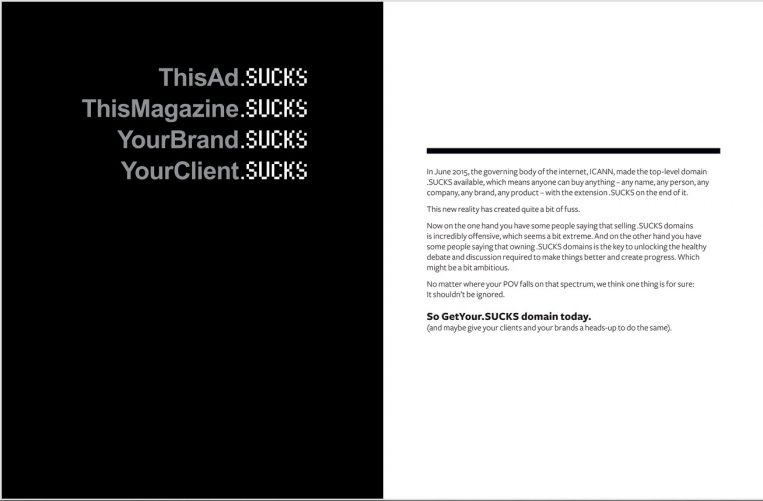 See the Ad… | Source: Ad Age Magazine
Learn more about the .Sucks Domain Name… or call 888.982.7940 Int: +1.760.448.2394