We are always sharing our favorite online tools around the office. Besides the rush you get from knowing about a really awesome new resource first, it is also a way for us to help everyone in our team stay sharp. Sometimes the tools we find are useful only to us in our niche little industry. Other times, the tools we discover are so good and versatile for every industry we have to share them with you. Here are our top 3 new tools for October.
1. LucidChart
LucidChart is a really great tool for mocking up ideas in a clean and professional presentation. You can create flowcharts, process maps, models, charts and other diagram types with LucidChart. Many people are visual learners and are able to digest information easier when it is presented visually. LucidChart helps with organizational collaboration. At 101domain, we use LucidChart to create flowcharts of the customer experience and fun infographics to communicate complicated systems.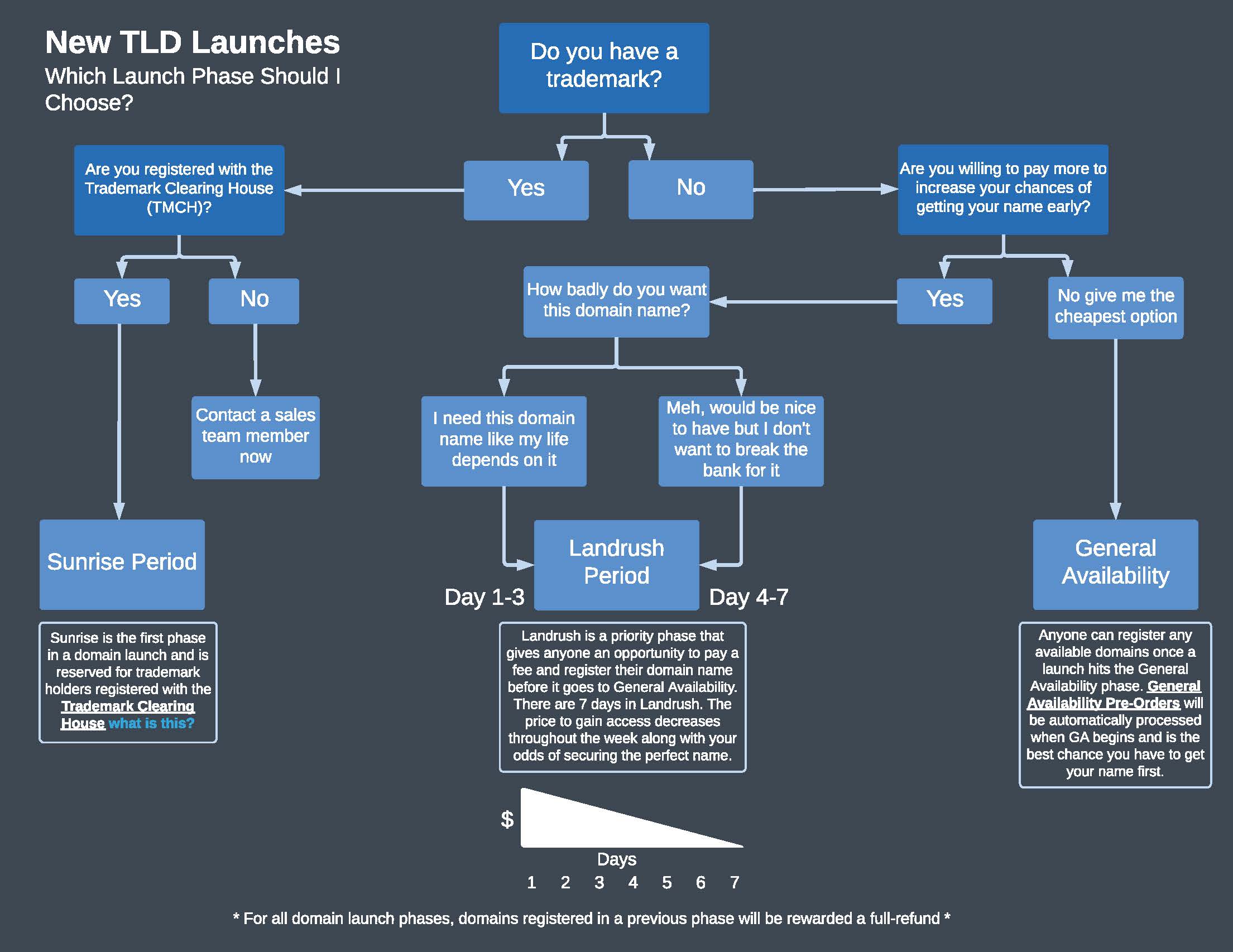 To the left is an example of a flowchart we created on LucidChart. This chart shows the possible scenarios a customer could face when registering a domain name during a new TLD launch. Customers don't always know the questions to ask and end up registering their domain name in an incorrect launch phase. Organizing the decision-making process with a flowchart pushes them to answer questions that will help them make the right decision. 
2. Promo
When it comes to stock photography there are so many great tools out there, but quality stock videos are much more difficult to find. Promo is a collection of professional stock videos for commercial use. Some other websites that offer stock video just give you access to the video for your own use. The best part about Promo is that they also offer tools for customizing the videos. You can easily add your logo, text, music, and buttons to turn your video into a fully-fledged marketing piece.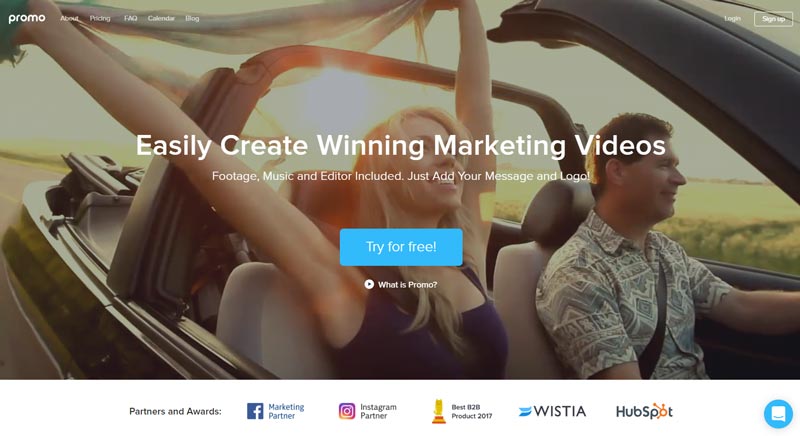 Today, video reaches more people than ever. Video on a landing page can 
increase conversions by 80% or more
. It's been found that viewers retain 
95% of a message
when they watch it in a video compared to 10% when reading it in text. Which is why it comes as no surprise that
87% of online marketers
 use video content.
To the right is an example of a stock video created with the Promo platform and editing tools. Click on the image to play the video on Instagram.
3. GIPHY Cam
GIPHY Cam is an app that helps you create and find GIFs to share on social media. Our favorite way to use GIPHY Cam is for turning live iPhone photos into animated GIFs.
When you take photos using the live photo setting feature it opens a whole world of possibilities. First, you can edit live photos. This allows you to view the photo sequence frame by frame until you decide which you want to save as the key photo. Second, if you swipe up you are able to add effects to the photo: loop, bounce and long exposure. The loop effect puts the moving photo in an endless loop. Bounce animates the photo back and forth, and long exposure blurs the parts of the sequence that has movement.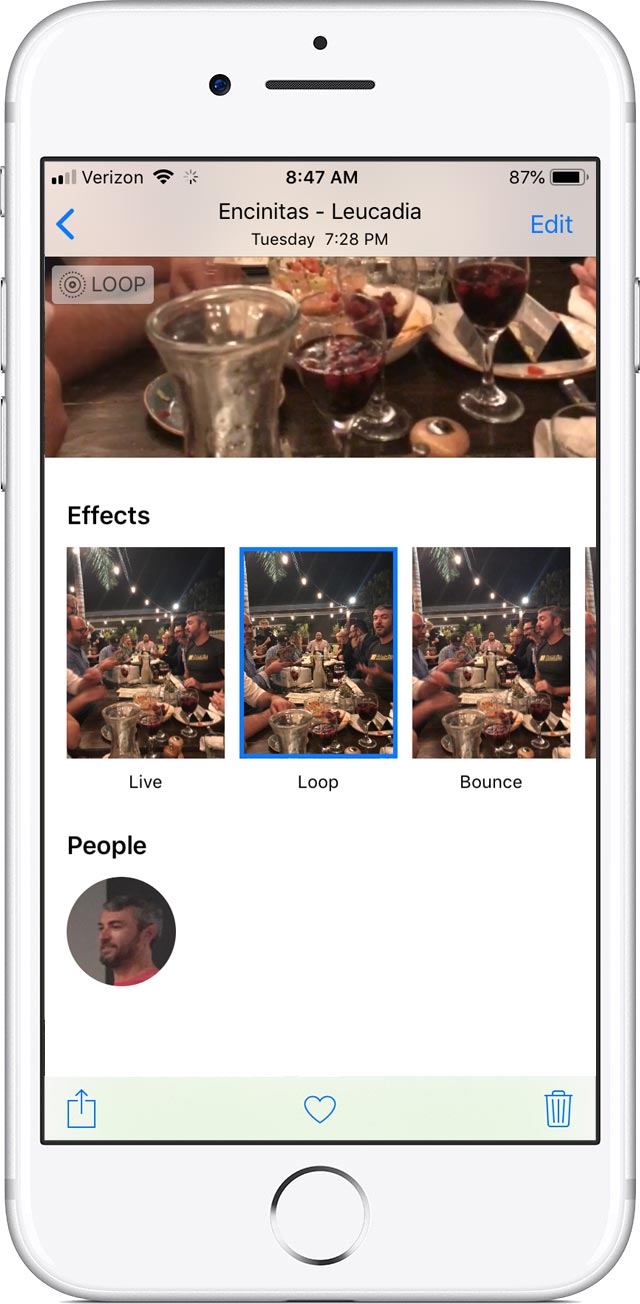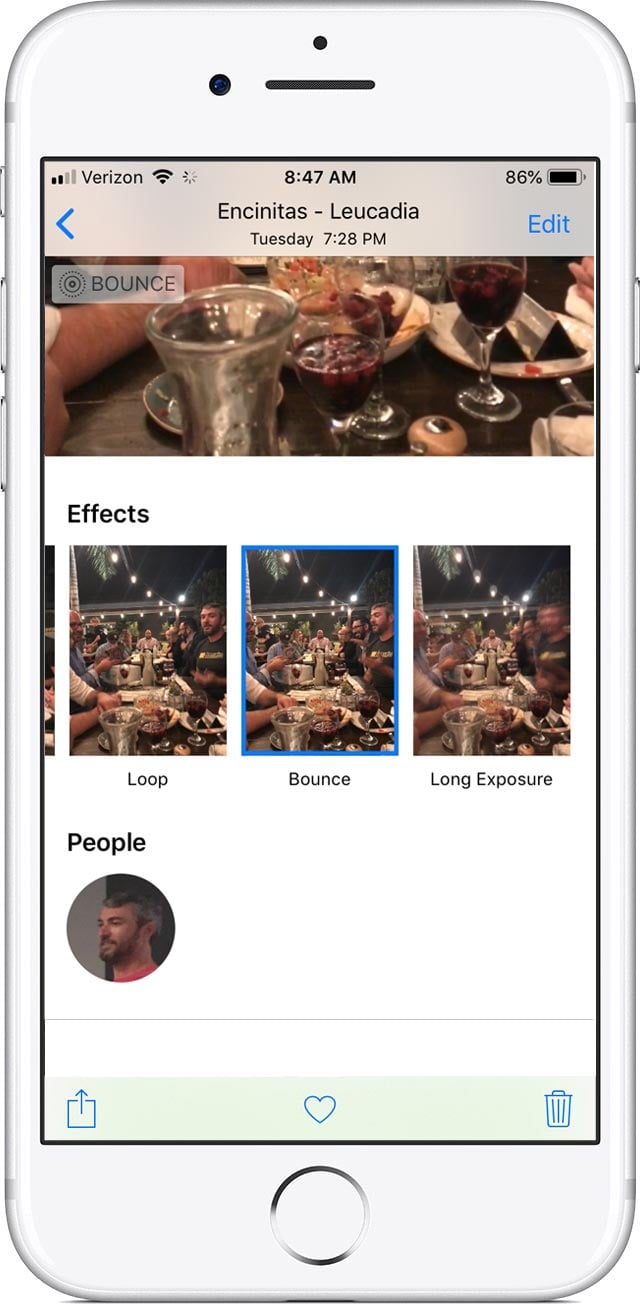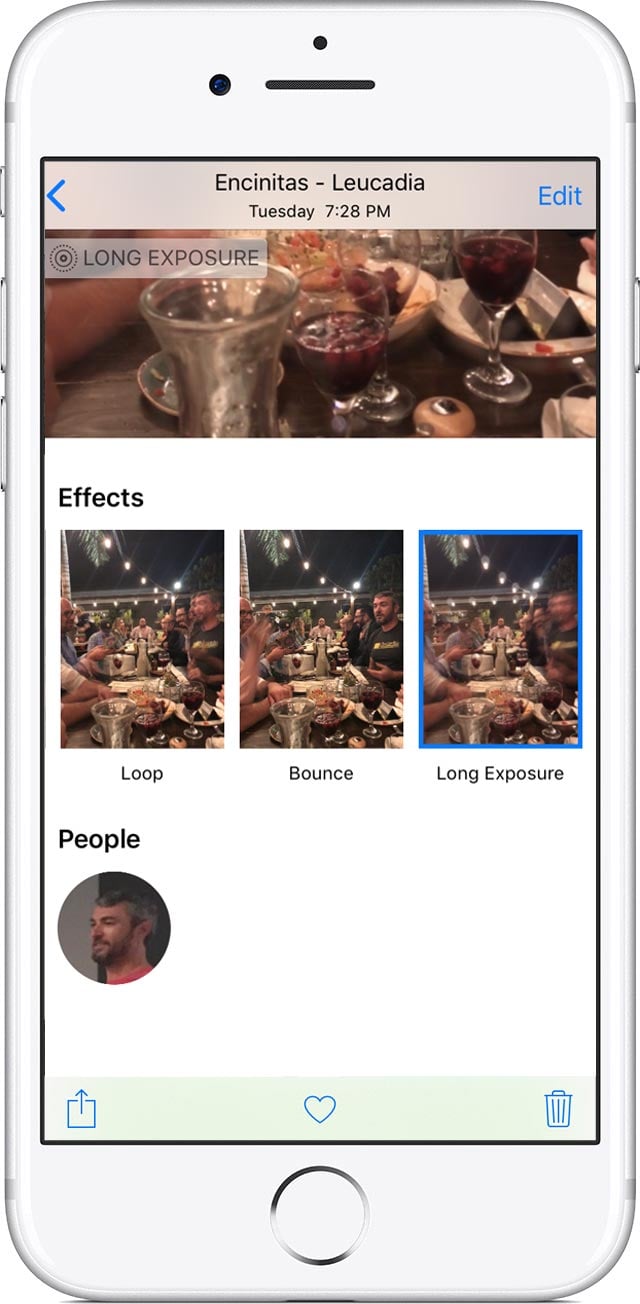 Once you decide on the effect you can upload the live photo in GIPHY Cam. You can't share animated live photos straight to social media because they are only 2 seconds long. Instagram for example, has a 5-second requirement for GIFs. Apps like GIPHY Cam are necessary tools for marketing teams looking to create shareworthy content.
A question for our readers:
Knowledge is wealth. We are here for anything that can help us help you and your business thrive. Try some of these tools out for yourself and let us know how you like them in the comments below.