For some, cutting-edge technology is exciting and for others, it can be intimidating. Many small business owners claim that they are not "technology people" and steer clear of utilizing technology in their business. Here at 101domain, we enjoy sharing the latest web resources and trends in technology that you can use for practical business applications, when planning to get a .APP domain, and growth hacking your brand.
Design Wizard
With web resources like Design Wizard, anyone can create beautiful and engaging graphics for their brands. If you don't have a background in graphic design or a knack for design, in general, you may think this is impossible. What we love about Design Wizard is that they offer professionally designed templates to get you started! With pre-formatted sizes for social media, invitations, ads, ebooks, and more, Design Wizard gives you the tools to unleash your creativity and create graphics that tell your brand's story through text and imagery. The platform offers free stock images, shapes and popular fonts to customize your work and emulate your brand's style. Sign up for free and try a hand at design today!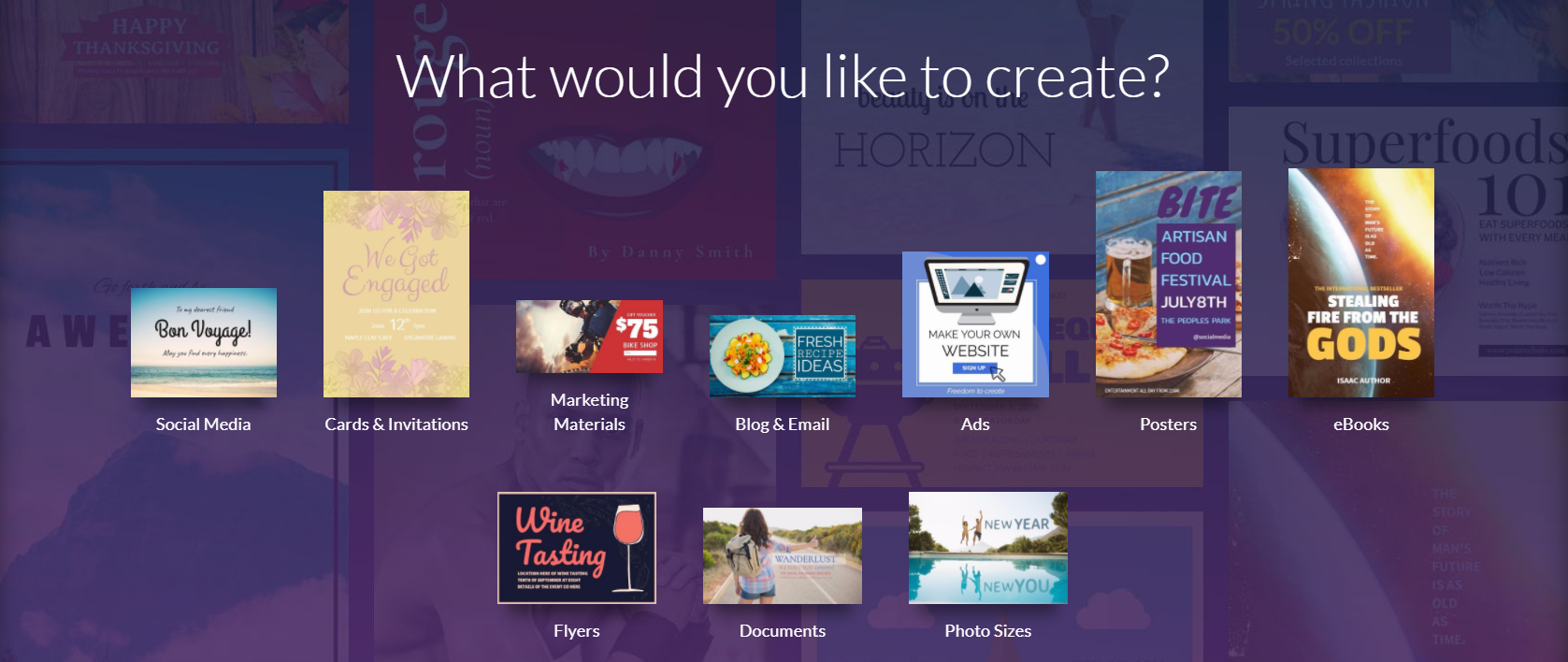 Emma
What we're reading this month: Emma blog. Emma is a leader in email marketing. What we like best about the Emma blog is that they give tips, strategies, and examples of successful email campaigns so you can get inspiration from other brands, like in this 12 brilliant emails article. If you need a place to start reading we suggest the best of the blog 2017.
Facebook Business – Ads
Facebook Business offers a lot of great resources with tips and tools for how to succeed with Facebook ads. A few good pages we recommend you bookmark if you're going into ads on Facebook are: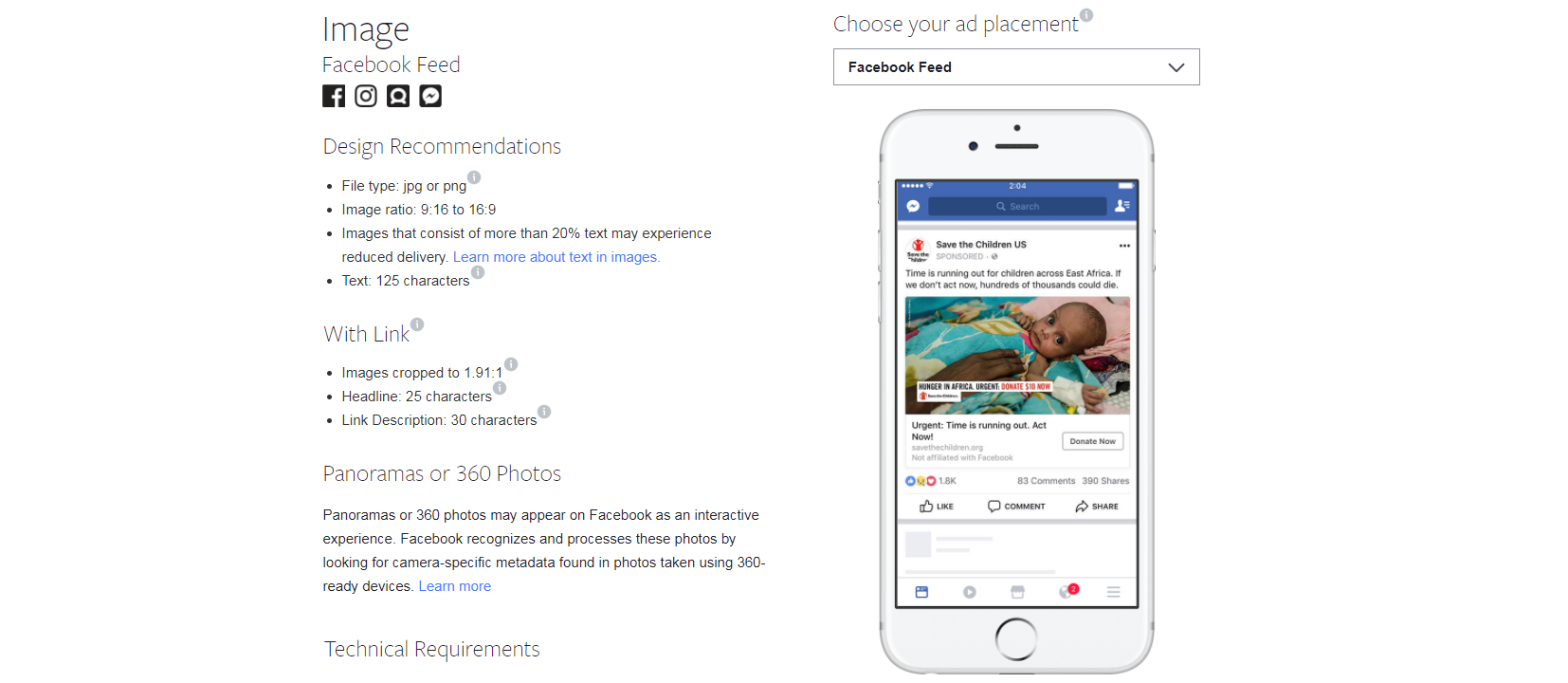 This last resource, Using text in ad images, is the one we want to specifically mention. What's different about Facebook ads is that they require visual heavy ads with very little text. Since there are other places for text in Facebook ad posts including the headline and the link description they limit the text within the image to 20%. How do you know if your ad meets the ratio? They have a tool here that allows you to upload your ad and test to see if your text overlay meets the requirements. Below is an example of one of our ads which meets the requirements and the other which is too text heavy.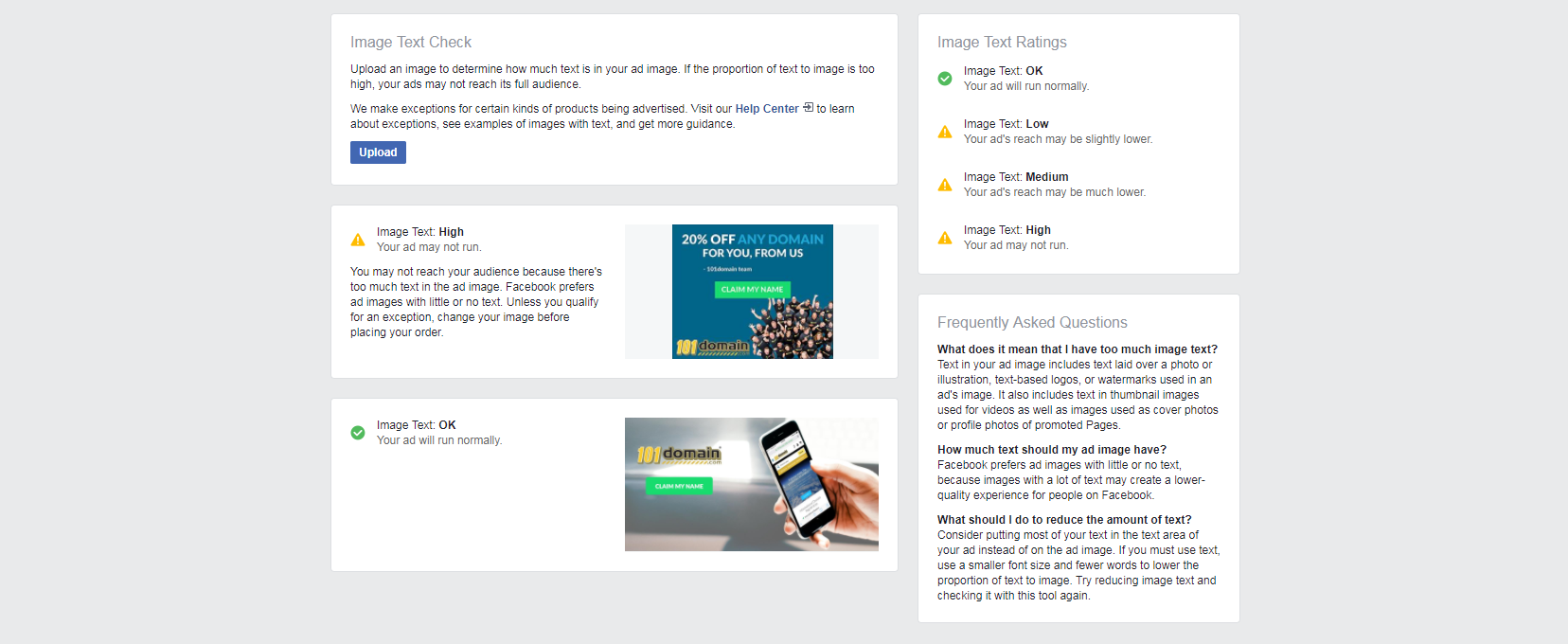 Pikwizard
If you don't have a physical product or service or someone specifically dedicated to creating content, it can be hard to find images that bring meaning to your words. As a technology provider, we can attest to this. When we need images for our website, blog posts, ad creatives and more we look to web resources like Pikwizard. Sometimes it seems like all the stock photography websites carry the same photos. What we love about Pikwizard is that they always have fresh and new content we haven't seen before. All the images are free to download, use and share. You can filter through images and popular categories like "meeting" and see how other users react to the images.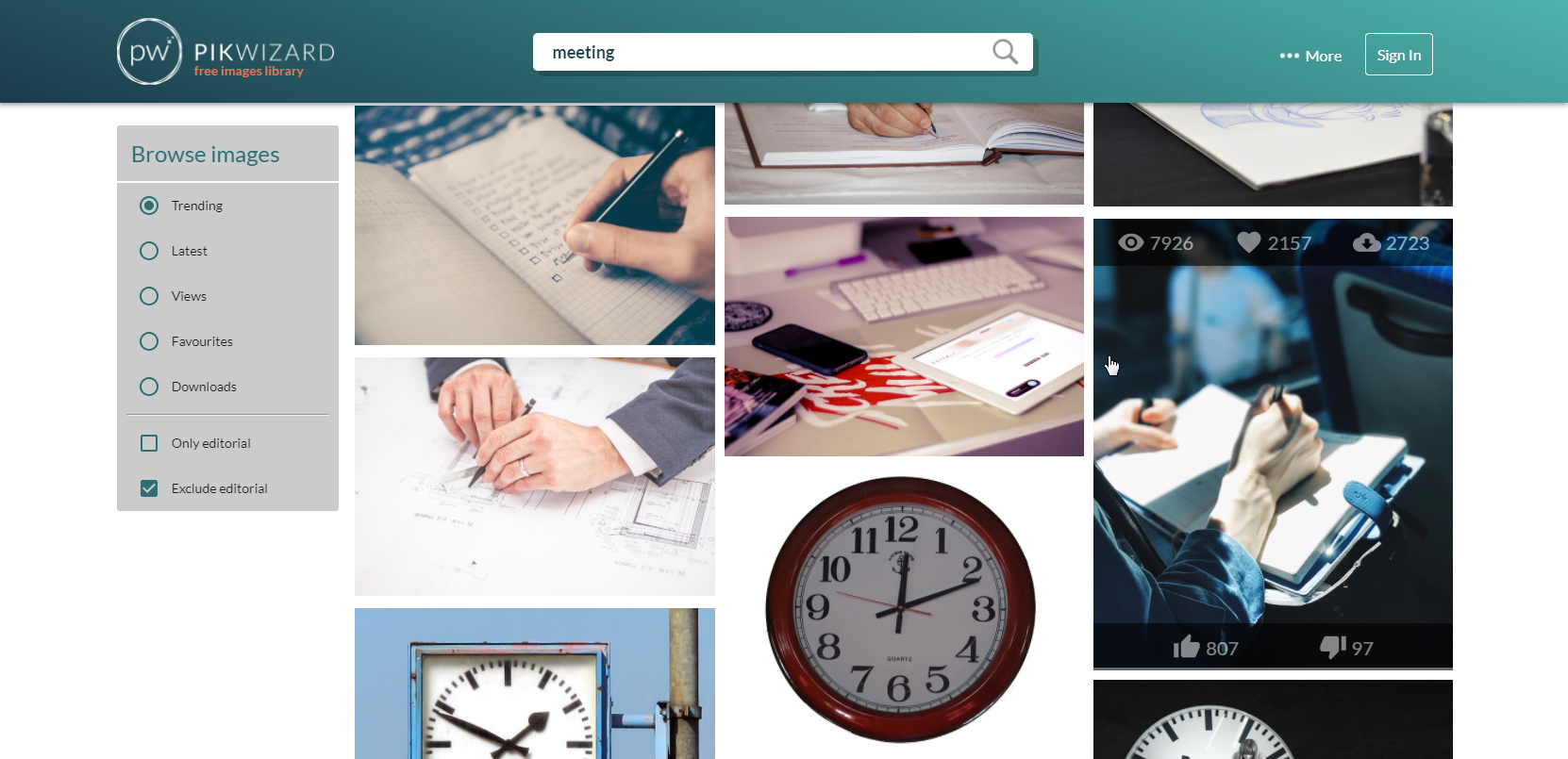 Just Watch
So this is one of those web resources that isn't exactly workflow related but still very useful nonetheless. We learn in many different ways including reading books, listening to podcasts, attending lectures, and watching movies to name a few. Our office is always referencing movies, Office Space in particular, which I have yet to see. Just Watch shows you where movies and TV shows are available to watch or stream in the United States. With so many services today like Netflix, Hulu and Amazon it's nice to have an online tool that streamlines your search queries for you. Proof that great things happen where laziness meets efficiency!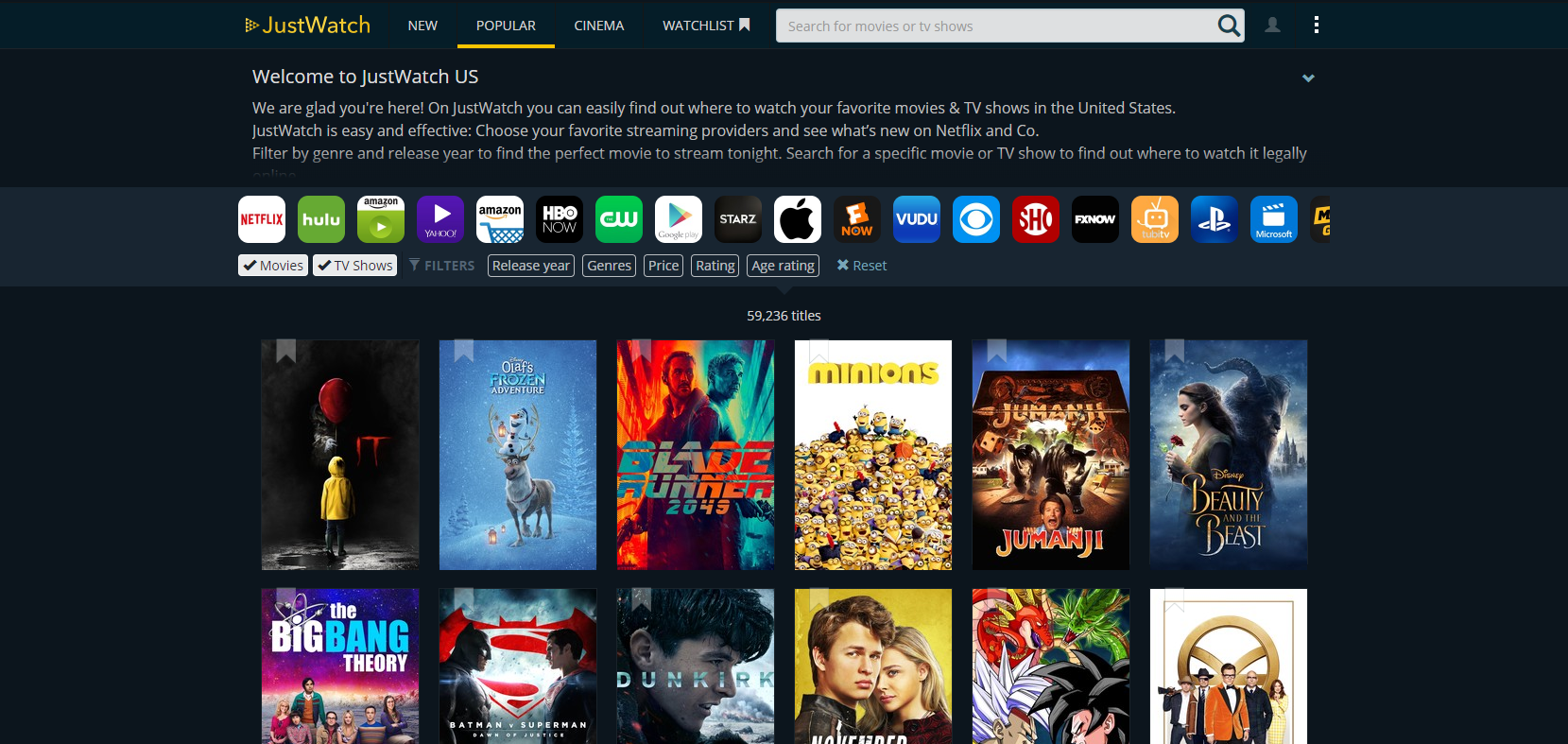 Insider Tip: Don't forget to check out the .IO domain!