Sometimes we find tools so good we just have to share them. Here are this month's finds:
Hemingway App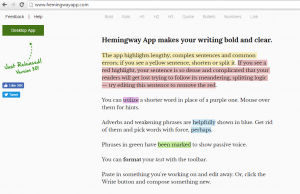 Do you ever feel like you're explaining something really well only to find no one knows what you've been talking about the entire time? It's always best to have someone else look over your work. Hemingway App is a second pair of eyes to help you simplify your writing and articulate your point. Easily filter emails, blog posts, and any marketing content through the editor and color coordinated, highlighted notes will visually show you the areas in your writing that need work. Added features like word count, reading time and a readability score will get you on track to creating amazing, shareworthy content.
Free Music Archive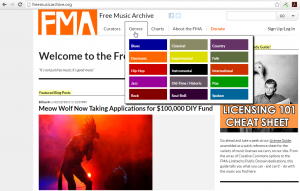 Product videos are both engaging and convincing. Video content boosts conversions because it allows consumers to see the product in action. The music you pick can make the video. Free Music Archive allows you to search every genre of music to find the right fit. You can download from their library of music for free, just make sure to research the individual artist's creative common license and terms so you can give credit where it is due.
Envatomarket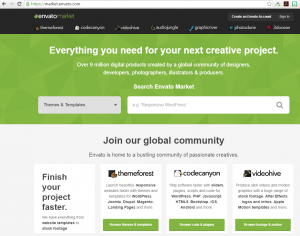 Envato Market has a collection of everything you need to finish your next creative project. Themefrost for website templates, videohive for stock footage and effects, graphicriver for graphic design elements including fonts, logos and icons, and more! Our favorite part about this resource is the free items featured every month. Grab them while you can and save them for use on future projects.
RiteTag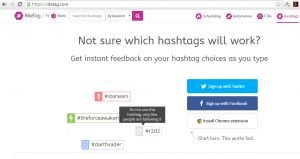 Hashtags are one of the best social media hacks to make sure your content reaches a greater audience, but in order to increase your reach, you need to make sure you are using the right hashtags. RiteTag gives you valuable insight as to which tags are too saturated, not being used, a good choice for growth over time or that will get your brand noticed now. You can also sign up for trend alerts that will notify you when new hashtags emerge for your topic.
It's also good practice to make sure you research what the hashtag is being used for so you don't hop on a bandwagon you weren't invited to or offend people because you don't understand the context.
StockSnap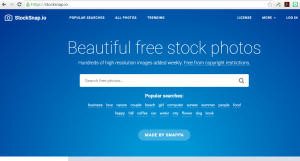 Because you can never have enough places to look when it comes to free stock photos, StockSnap offers beautiful, high-resolution images. Stock photos are great to use for blog post cover photos but when it comes to your website your customers want to see you, your product and your brand! Our favorite feature of the StockSnap platform is the filters you can add on to your searches. Filters by relevance, date, trending and more make it simple to find the perfect image for your project.
We also invite you to visit our .IO domain and .AI domain website.