Data Privacy Day is held annually on Jan. 28 to create awareness about the importance of respecting privacy, safeguarding data and enabling trust. A majority of our lives are shared online from business to pleasure and everything in between. Sometimes we are so wrapped up in what we are doing we don't pause to think about taking the necessary precautions to protect ourselves and our data. A breach in data can threaten your safety, be detrimental to a brand image, and act as a "Scarlet A" for years to come.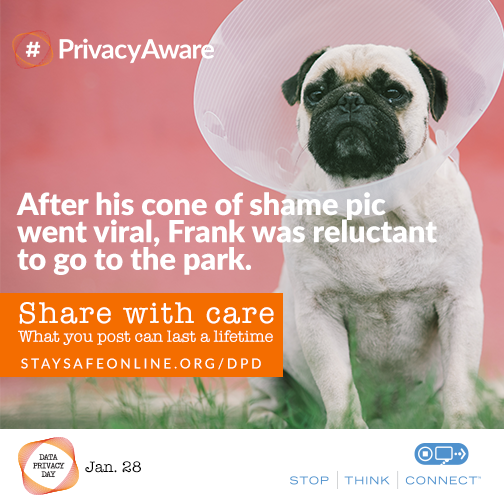 Ways you can protect yourself
When you allow apps like Facebook access to your information make sure you are actually clicking in to set the preferences yourself instead of just clicking through.
Update your security software, web browsers and operating systems often.
Back up your data regularly.
For more tips watch this clip
3 101domain tools you need to protect your data
Two-Step Authenticator – Passwords aren't enough nowadays. Apps like Google's 2-Step Verification protects your account with a code that will only be sent to your phone via text, voice call, or our mobile app. Even if someone manages to obtain your password they will not be granted access to your private data without this second step.
SSL Certificates – SSL Certificates help you protect your transactions with your customers. Designated with green text or a green bar and HTTPS in the address bar, it's a secret handshake between web browsers and serves that protects your valuable data. There are a variety of SSL Certificates you can choose from ranging from brand, price point and level of protection.
IP Security – IP Account Lock lets you pick three computers or computer networks allowed to access your domain account. Once you are logged out the next login attempt can only be made from the IP addresses you have registered so you know your data is secure. Take data privacy a step further with IP Access Logger that allows you to monitor all account login activity.
Make sure to celebrate your data privacy this weekend by following these data privacy tips and setting yourself up with the 101domain data privacy features we offer!