Website Builders are an easy solution for you to get your web presence up and live with minimal time, effort and resources. There are a lot of website builders to choose from so here are a few things to look for when making your decision.
Themes
The thought of building a website from scratch is overwhelming, especially for those of us who don't have a bachelor's degree in computer science. Pre-formatted and professionally designed templates are the way to go. They'll give you the starting point you need with the flexibility to make it your own.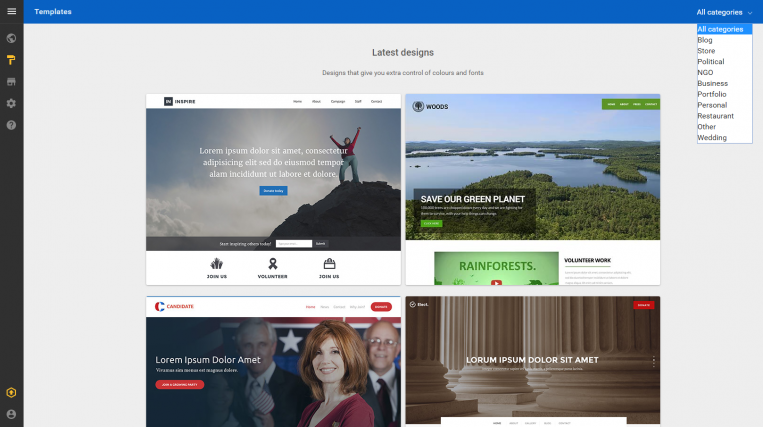 Design Customization
You may find a template that is perfect for you but you should be able to change elements such as color, change the logo, upload a favicon, choose text to match your brand image and even input some of your own script or code. You want the look and the feel of the website to represent your brand down to the hex color code.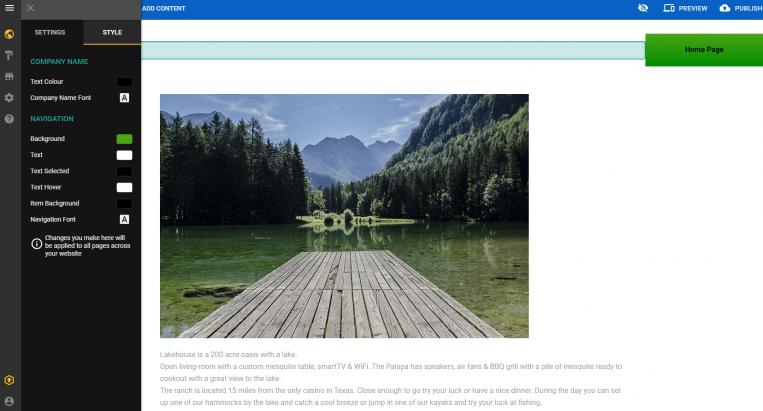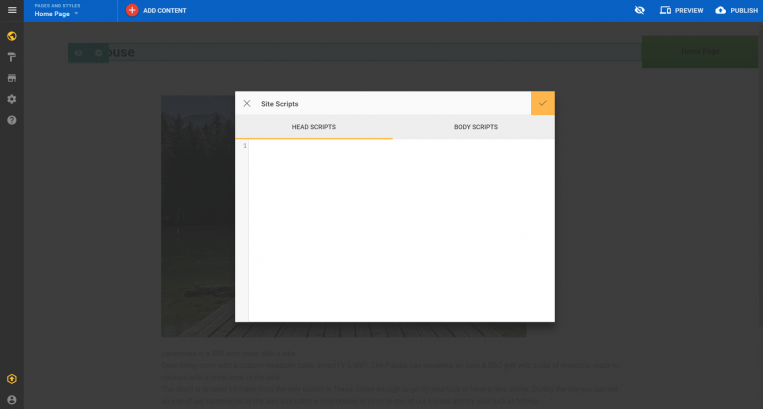 Responsive
Customers will be visiting your site on all kinds of devices from personal desktops, laptops, tablets, and smartphones, and you want to make sure your website looks great from every view. Responsive websites alter the content elements to fit the screen size and device of the person viewing your website. During editing, your website builder should allow you to preview your website in every mode.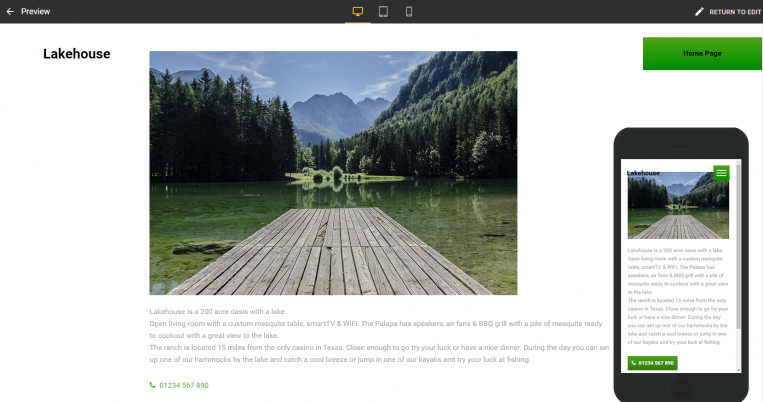 Click to Call
This is a super simple, but very important function! Click to call buttons allow mobile users to place a call to you by simply clicking on your telephone number. The easier you make it for your customers to get in contact with you, the more likely they will.
Maps
Location is a major deciding factor for customers. You should be able to input your business address, pinpoint your location, and act as a GPS- bonus.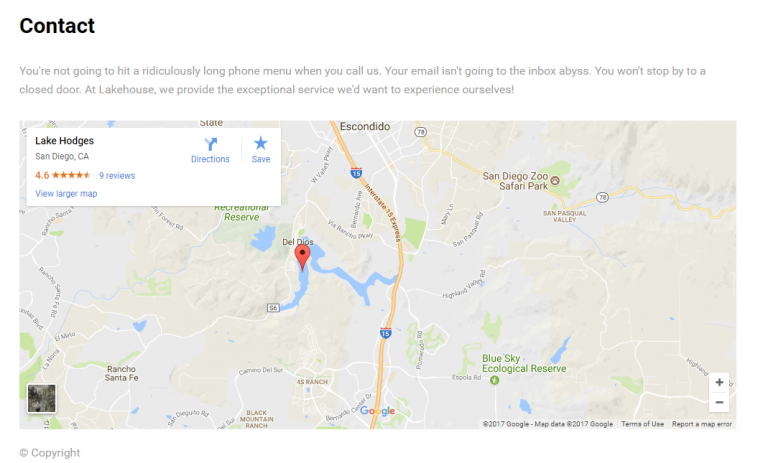 Contact Forms
Contact forms allow customers to ask a question, get a quote or simply get in contact with you. Most website builders will have a generic contact form with space for a message. A good website builder will also allow you to build custom forms, with whichever fields and field-types you like.

Image Galleries
Imagery is a key part of websites today and the best way to show off your products and services and give customers a look into the team behind the brand. You should be able to add single images, galleries, and slideshows with options to edit, crop, loop, and showcase your images how you like.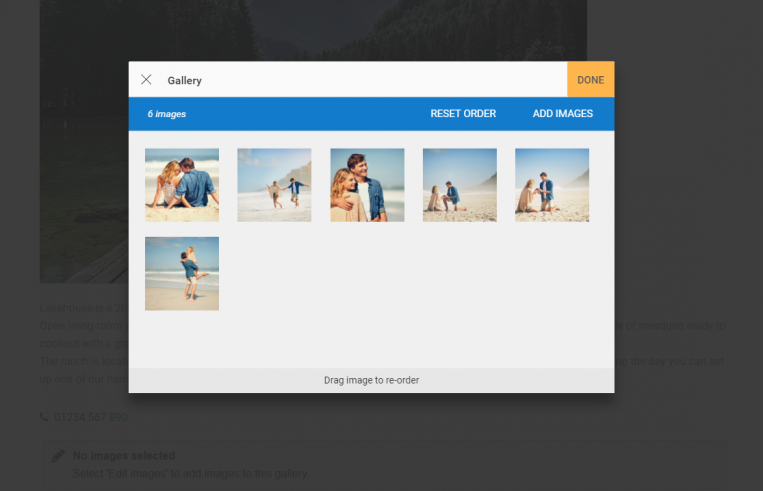 E-Commerce
Even if you aren't planning on selling products on your website right now, you still want a website builder that has the flexibility to grow with you. The back-end should allow you to track inventory, stock and orders, create discount codes, and view store analytics. In the front-end, your customers can easily add items to their cart, select variations of your items and select from a variety of payment options available. Make sure to research the numbers of products permitted.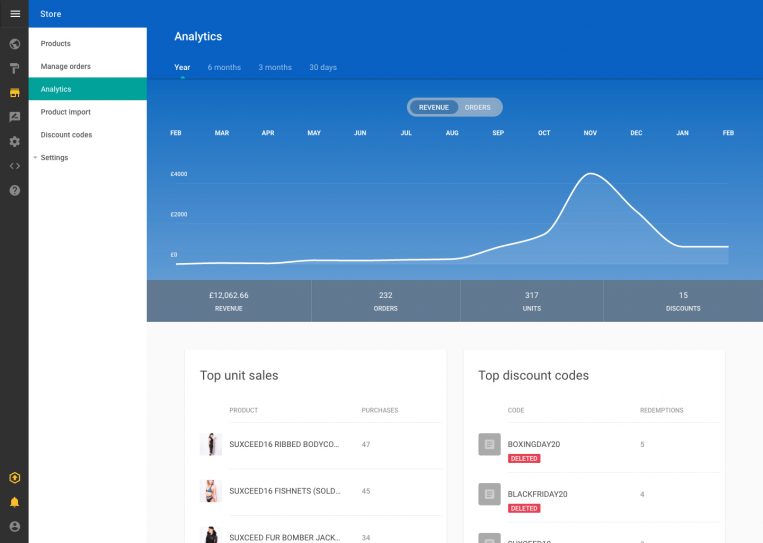 Blog
Some websites are created for the sole purpose of having a blog and others use their blog to broadcast their message. The blog functionality should allow you to write posts, add images, edit and hide your blog on the go, from your phone or anywhere. A good website builder will allow you to import blog posts from WordPress.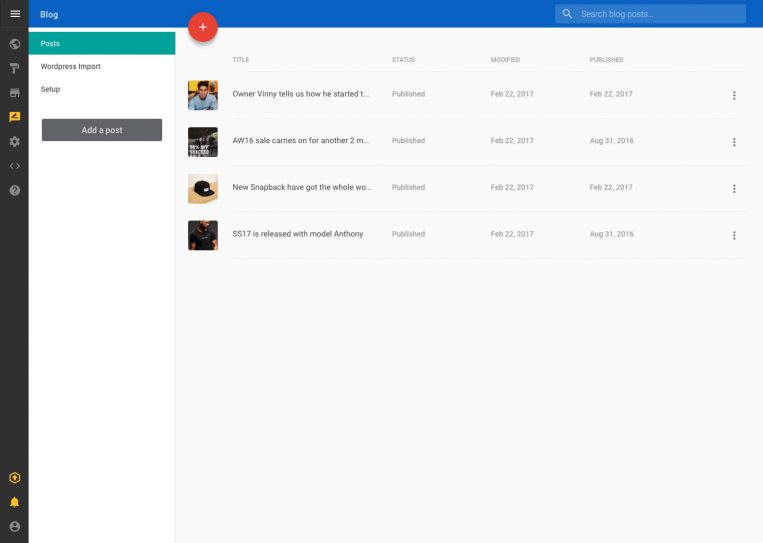 Social Media
Your website should integrate social media so customers can follow you for the entire brand experience online. Especially Facebook, Twitter, Instagram, LinkedIn and Google Plus. Look for website builders that make it possible to add social share buttons on individual pages of your website so you can maximize the sharing of your blog posts and product pages.
SEO
Search Engine Optimization (SEO) refers to techniques that help your site rank higher in search results on the web. An SEO friendly-web builder will help you determine the best keywords, titles and page descriptions so someone searching on the web will click on your website rather than on a competitor's.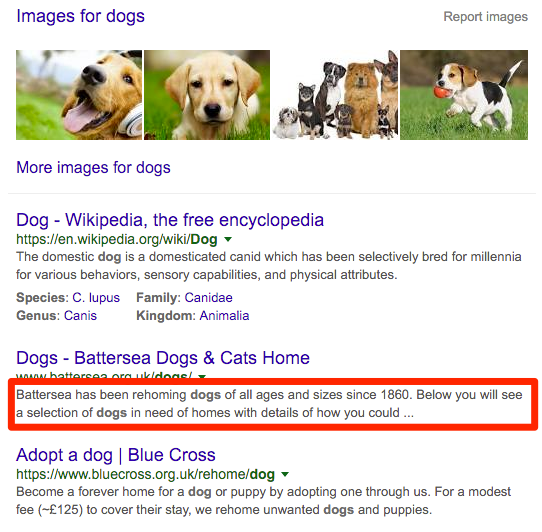 Analytics
Any professional website builder will allow you to integrate your website with Google Analytics. In order to improve your website, you will need to be able to track daily visitors, determine which pages are popular and profitable, and how people are spending their time on your site and for how long.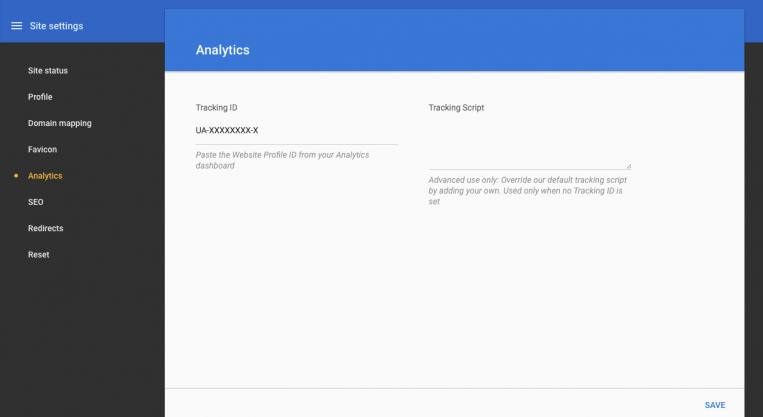 You can find everything listed above and more with our Easy Website Builder. Give it a try today with our free trial.