When having our delicious Indian lunch in celebration of Don's birthday on Friday, domain names found their way into the conversation (as they always tend to do). The conversation started with privacy and whether we feel comfortable having our current home address on our driver's license for those times when you lose your wallet and in Don's case have a retail employee randomly show up to your home to return it. Some people like Adrian feel more comfortable using a previous address from when they moved from Miami (we don't condone this), and others turn to services like UPS personal mailboxes to get a real street address.

We face a similar dilemma when registering domain names. If you're new to domain names you probably have never heard about WHOIS search. With a WHOIS search, anyone can look up information regarding any domain name. Just like almost everything else on the internet, with a little investigating and a simple WHOIS search you can find a scary amount of information about a domain owner including full name and contact information.

WHOIS Privacy is a solution similar to using a UPS personal mailboxes to protect your real home address. If you fail to add WHOIS Privacy at checkout your inbox will no doubt will be blown up by spam. New domain name users are understandably quick to think we sold their information to spam agencies but we never release our customer's information, we guard your private information against searches like these!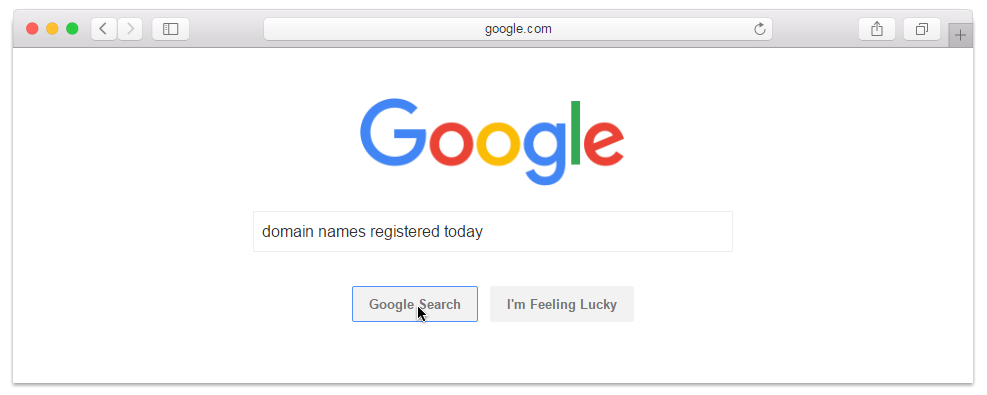 WHOIS Privacy Protection is a standard across the industry to protect spammers and strangers from gaining access to your sensitive information. So next time you're at checkout don't forget to check the box to keep your personal information private.

If you already purchased your domain name it is not too late, you can add WHOIS Privacy Protection at any time here and if you want to learn more about WHOIS you can read this blog post.