Passwords aren't always foolproof; they can be cracked and they can be shared with others, but our devices on the other hand – those are our personal sanctuaries. Let's be real, if you leave your house without your phone how many miles away would you have to be before you stop considering going back to get it? The answer is probably embarrassing but we get it and we're not judging. We almost always have our phones on us and we don't just let anyone on our phones which makes them the perfect security asset.
2 Factor Authentication adds an extra layer of security to your account so that after you log in to your 101domain account with username and password you will have to provide an additional security code that is generated on your smart device. It looks something like this.
This ensures that no one can gain access to your account without having permissions granted in your account.
How to add 2 Factor Authentication
1. Log in to your account at my.101domain.com.
2. Click on the drop-down under your name in the top right corner and select My Account.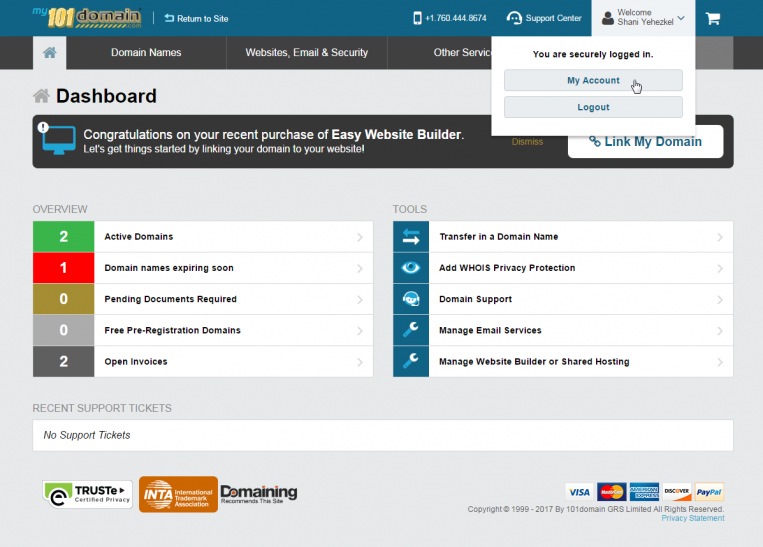 3. Click on Two Factor Authentication under Security.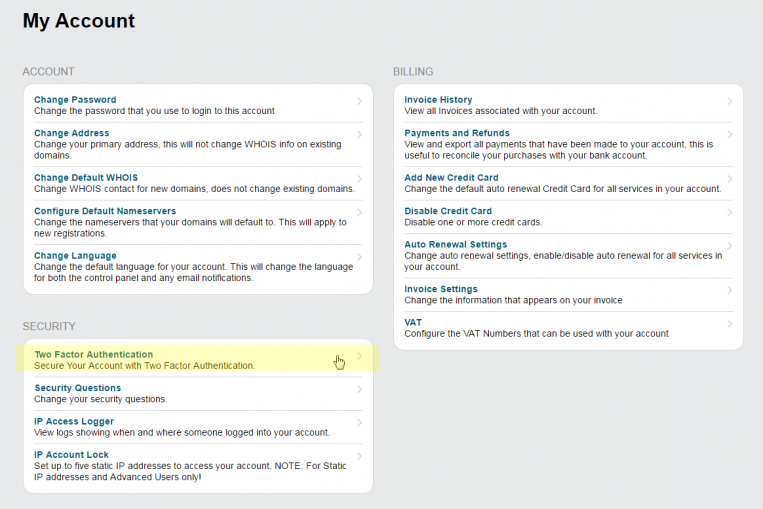 4. Follow the steps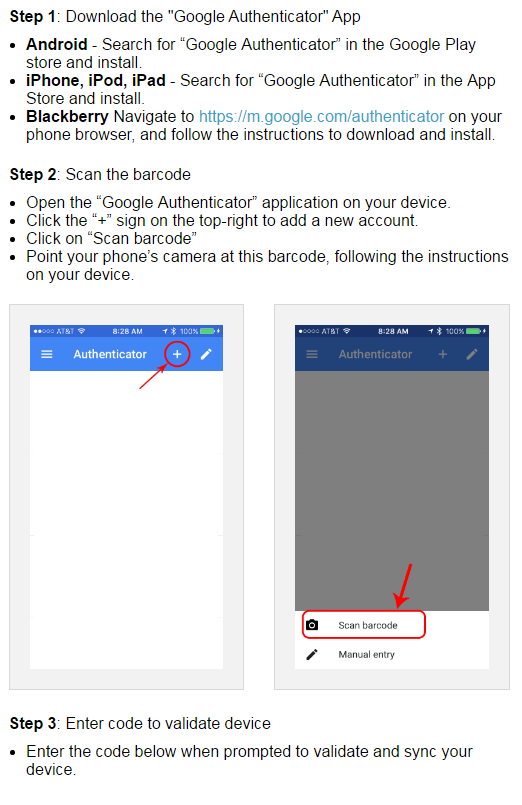 Is it possible to have more than one 2 Factor Authentication credentials on a single account?
Yes, all accounts can have multiple 2 Factors Authentication users. Every time you visit the 2 Factor Authentication screen in the app a code is generated on the same account. As long as you can log in to your account and scan your personalized account barcode, you can keep adding as many devices as you would like.
To do this follow the same steps. You will see a confirmation once you have successfully added multiple users and you can manage users at any time.