We're making searching for your perfect domain name easier so you can get your brand's online presence up-and-running faster than ever!
Watch the video and if you're not a video kind of person skip over it to the demonstration below.
Today we're introducing you to our new and improved search. Our team has been working really hard on this and we are excited to show it to you and we hope after this you are just as excited about it as we are. Our goal with this search redesign is to make it easier for you to find your perfect domain name you can get on with doing the things you want to be doing, like creating your online web presence.
Let's check it out.
This new look is completely different than what you are using to seeing so let me walk you through all of the changes we have going on. First, you'll notice the domain name you searched for has it's very own section here at the top. Below you'll see the search suggestions: hello.one hello.space and hello.top. With the old search, scrolling down would trigger more search suggestions and now you have the control to click on Show More Recommendations if you want to see more.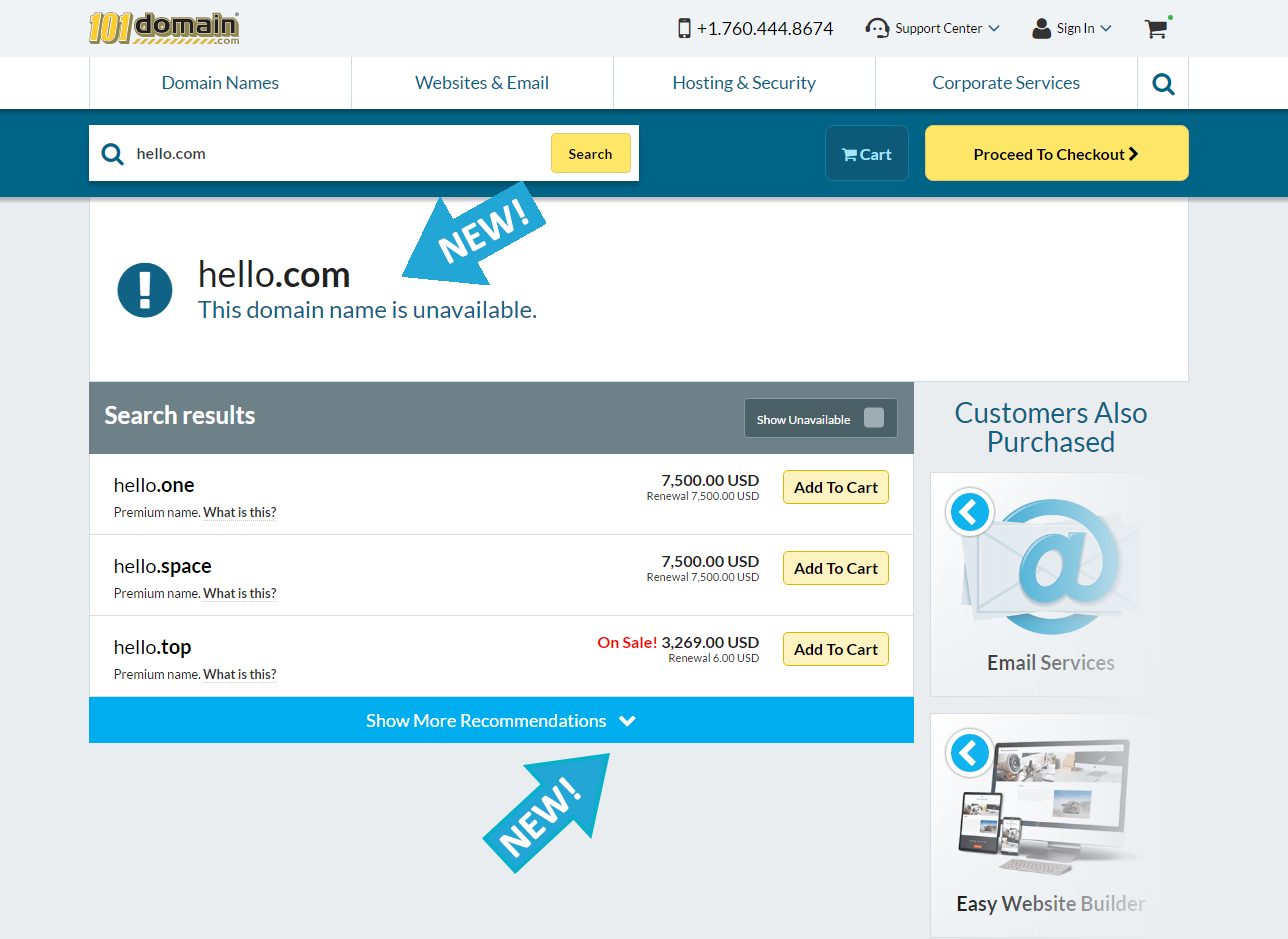 Another new feature we have here is the Show Unavailable filter. You can click on this and hello.net hello.org and a bunch of other domain names which have already been registered will show.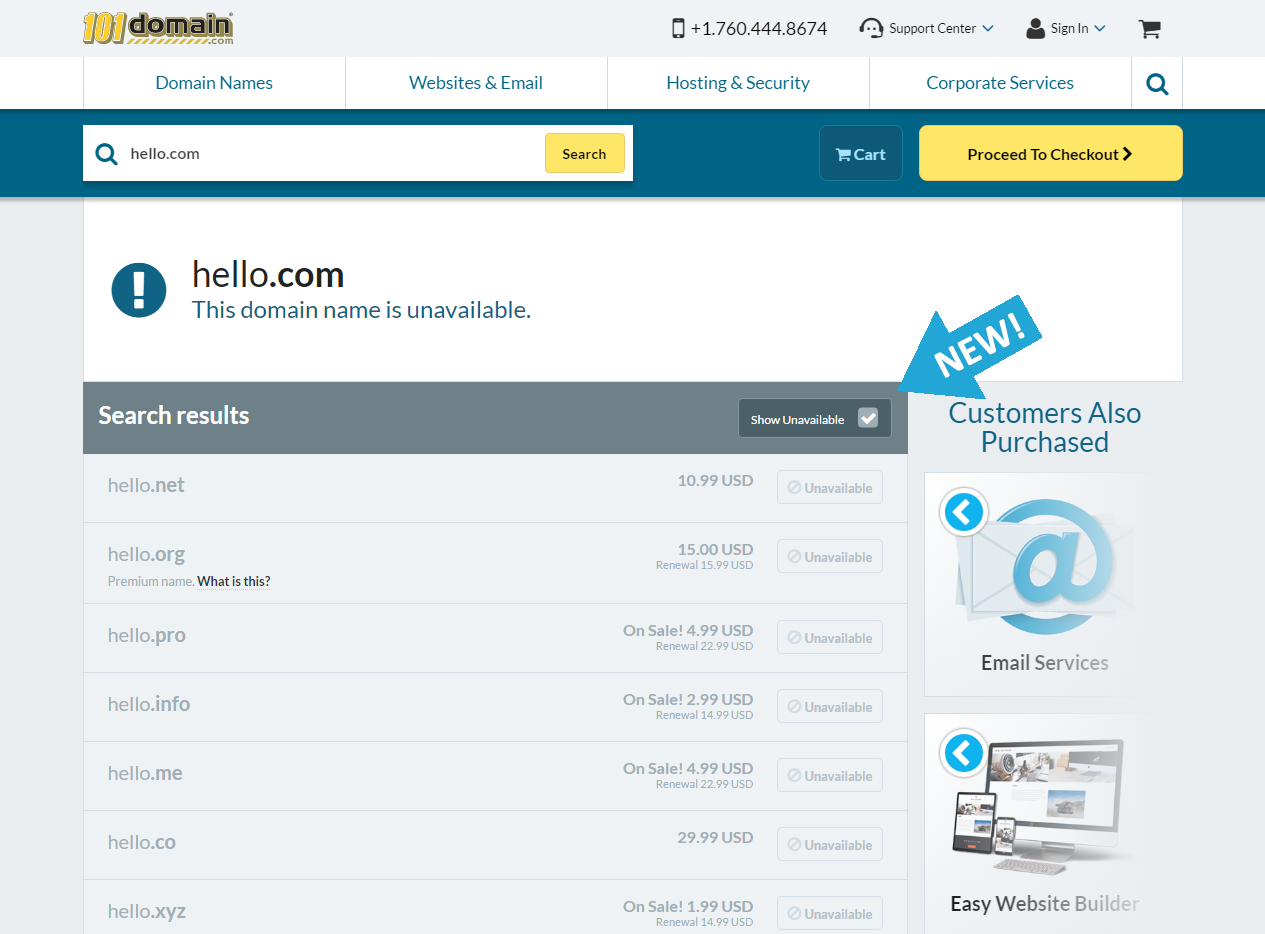 Since our name is already taken, let's try searching for something else.
The .BANK domain name MyBrandName.bank is available so you can add it to the cart with the new Add To Cart buttons. Another new change we have is that the domain name you searched for remains in the search bar so if you misspell something and need to add corrections or want to alter your search you can simply do so.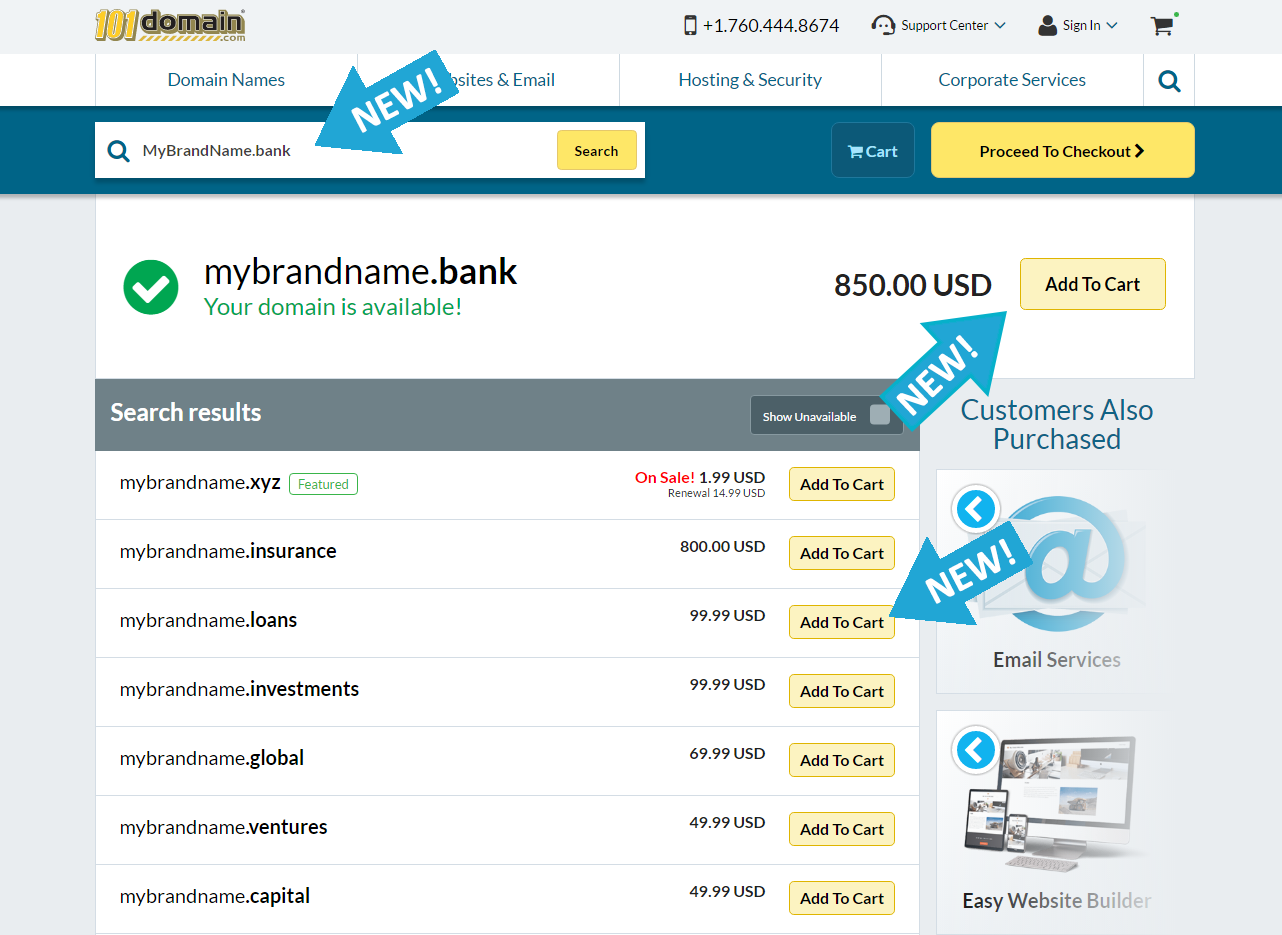 You can visit your cart here and also here.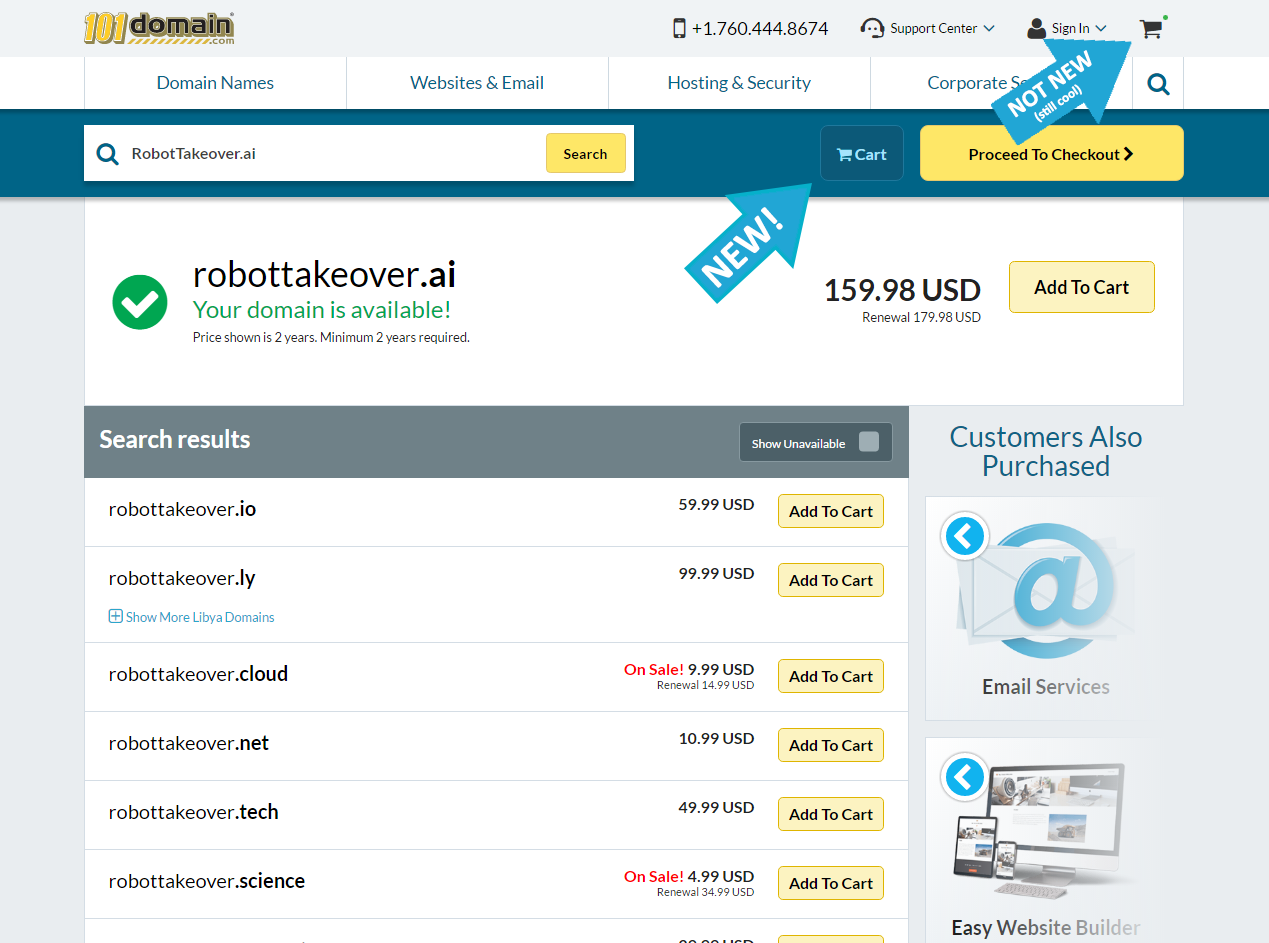 On the right-hand side, you can see our popular add-on services like Email Services, Easy Website Builder, and Shared Hosting. These are the products most commonly purchased with our domain names and they give you everything you need for a complete web presence.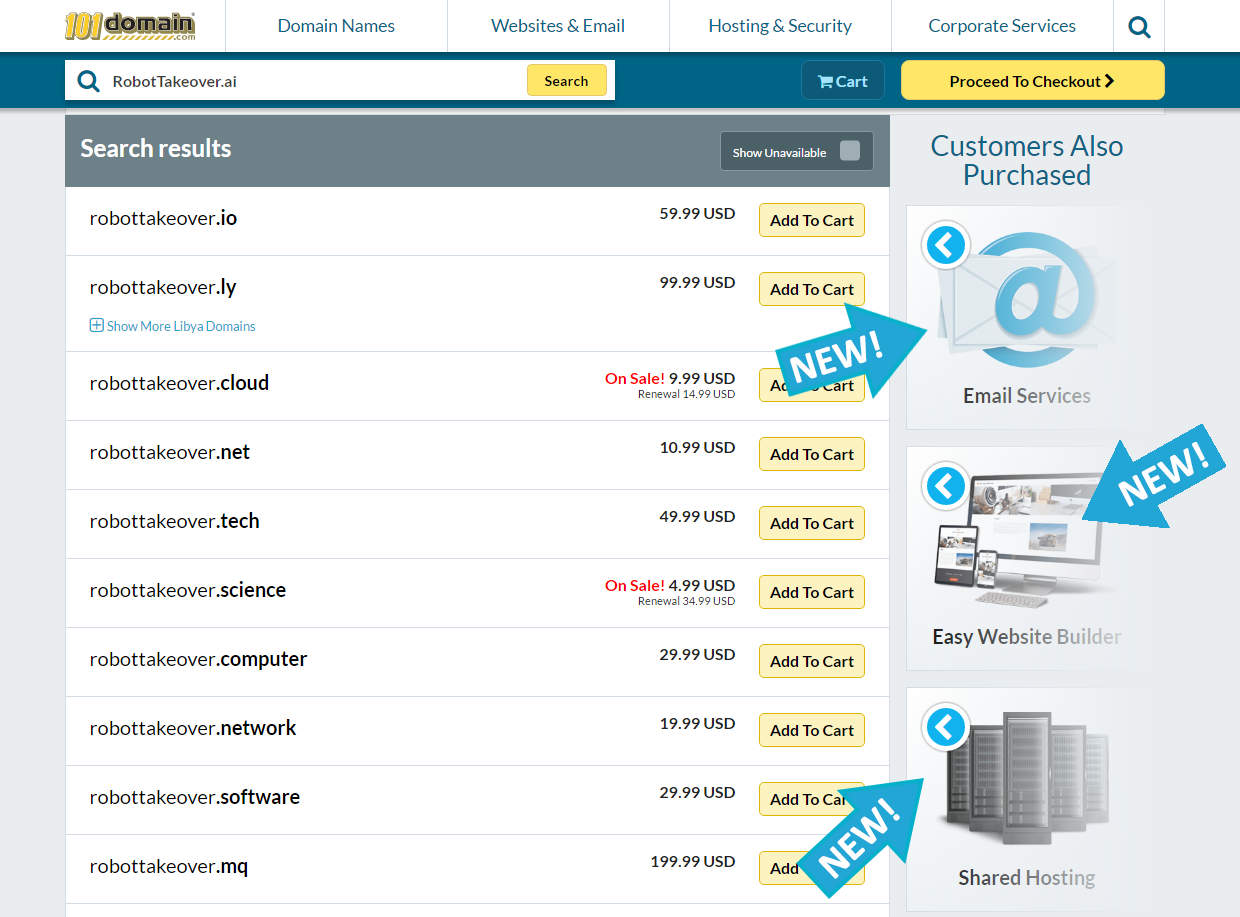 As you're playing around with the search please feel free to give us your feedback. If there's anything else you want to see, we want to hear it! So just shoot us over an email at [email protected] and we'll see if we can make it happen. We hope you enjoy the new search and we also invite you to visit our .IO domain and .AI domain website.