Consumer habit is constantly changing, as is the way we consume goods and information. Customers are starting to shop online for cheaper prices and convenience. They are purchasing on the go and in their favorite apps. Avoiding the hassle of visiting a retail store and dealing with people. Cybercriminals understand these trends and alter their strategy to find newer and more sophisticated ways to capitalize on your brand at the expense of your customers. For this reason, more and more businesses are searching for brand protection solutions to combat cybersquatting. Fraud can be detrimental to your business if you do not protect your brand.
Cybersquatting is not only a threat to your brand image and goodwill but can cost your company considerably. Traffic diversion, harvesting sensitive information, and selling counterfeit or unauthorized versions of your goods are all good examples. If you are not careful, cybersquatters can easily wreak financial havoc on your brand in these ways. This is why it is of paramount importance for businesses to invest in brand protection solutions. Strengthening the security of your domain names will help protect your brand and your customers.
Our Top 3 Brand Protection Solutions
1. Technology
We live in an age of artificial intelligence, big data, and machine learning. Data drives many of the decisions we make in business. The best brand protection solutions use machine-learning technology and artificial intelligence image-recognition to identify potential infringements of your trademark on e-commerce sites and social media platforms. In addition to using technology, you should also build up your portfolio with tech domains sought after amongst start-ups. Popular domains like .ai domain and .io domain will help ensure your brand's intellectual property (IP) is protected online.
2. Corporate Brand Services
Brand protection solutions continually defend a brand's IP online. These services do so in a number of ways including domain registrations, monitoring and enforcement, acquisition services, and security and technology tools. You could register domain names on an ad hoc basis, but this is a costly strategy. A better defensive registration solution is to block your mark from being able to be registered. This can be done with a Donut's DPML block. If someone were to register your mark in a domain that is not in Donut's portfolio, brand protection solutions specialists can help you proceed with a UDPR or URS takedown. In certain cases, you may be able to buy a domain from someone infringing on your trademark. Our domain concierge service can help you do this all the while keeping your identity under wraps.
Businesses should be proactive with their brand protection solutions. For example, registering variations of your domain names is a good way to avoid cybersquatting tactics like typosquatting. Typosquatters register common misspellings of trademark infringing domain names. They take advantage of a brand's known image and divert web traffic from the brand's main domain. Imitation domains and websites convince users into believing they are on the official business website in order to sell counterfeit goods.

3. Knowledgeable Staff
The most prepared companies are the ones who have a well-thought-out domain program in place. Many companies take the hands-off approach. They neglect to charge a certain team or person in the company with the task of handling domain operations. Doing so makes it easy for companies to slip-up. Cybersquatters will often take advantage of the lapse in monitoring and security to profit from your brand's likeness.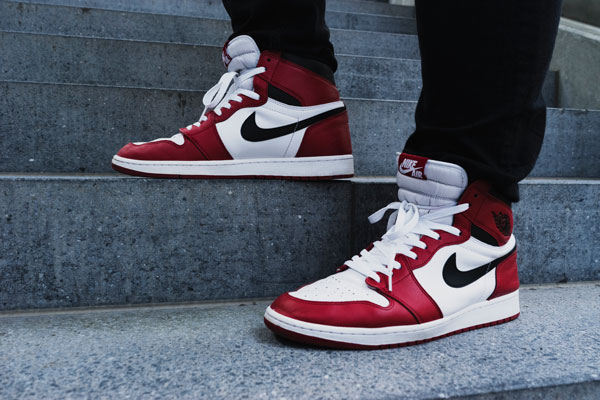 A survey conducted by Red Points showed that nearly half (48%) of respondents admitted to purchasing fake shoes online. These respondents were originally searching for the real product. Only 9% were initially looking to buy counterfeits.
Counterfeiters are targeting consumers on social media platforms. Customers who make purchases on social media are at a greater risk of being targeted by counterfeiters. Many of these counterfeiters use these trusted e-commerce platforms to promote products with beautiful images and sophisticated websites. It's harder than ever for customers to identify potential scams and phishing schemes.
It is a brand's responsibility to monitor their trademark. It is your duty to protect your sales revenue and customers from knock-off products and counterfeit goods. The best brand protection solutions will contain a combination of all three techniques above to do so.  

Need some inspiration? Check out our most popular domain extensions now: