Many people who register domain names default to using the free DNS service provided by their domain name registrar. Should you use the DNS provided by your registrar or host, or should you use a third-party DNS service?
There are benefits to keeping all of your web services in one place, including security, price, and time management. However, you have to consider whether the partner you entrust with your domain names can deliver on their promise to keep all of your digital assets safe and available to your customers. A recent event in the domain industry brought this dilemma to life for many domain name owners. Continue reading to learn how using a third-party DNS service could benefit your business.
What could happen if you don't use a third-party DNS service?
Enom, a domain name registrar owned by Tucows, caused significant disruptions to 350,000 domains in a data center migration, leaving customers with no website or email for days. Of course, Tucows was apologetic for what they called a series of complications, but customers are rightfully mistrustful.
There is a way for you to streamline your domain administration and web services in one place while still using a third-party DNS service to strengthen your security.
101domain Third-Party DNS Solution
Because we offer the largest selection of top-level domains found anywhere, you can keep all of your domain names in one place. A benefit many other registrars cannot provide. In addition, 101domain is one of the few registrars that partner with Cloudflare. This means you can keep your online assets safe and secure at 101domain and give them additional security, performance, and reliability with Cloudflare DNS.
How does Cloudflare's DNS service combat website downtime?
Adding Secure Web Accelerator powered by Cloudflare to your domains ensures your website is always online and available to visitors. One Cloudflare feature that makes this happen is called Always Online™. How it works is Cloudflare caches (or takes a snapshot) of your popular website pages. If your server were ever to go offline, Cloudflare would serve the cached copy of your website to keep it available for your visitors.
Cloudflare crawls your website in different time intervals, depending on your plan.
Secure Web Accelerator once every 30 days.

Secure Web Accelerator Plus once every 15 days.

Secure Web Accelerator Professional once every 5 days.
In addition, Secure Web Accelerator Professional offers a 100% uptime guarantee.
What advantage does it offer you to add Cloudflare to your domains?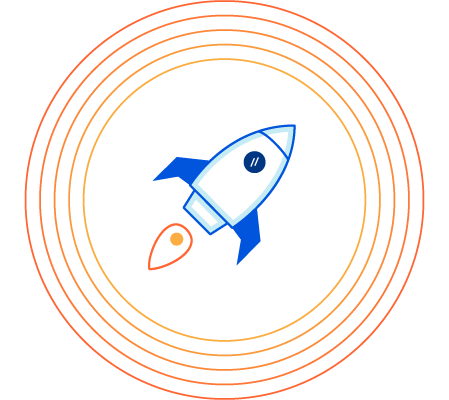 Visitor
requests to websites using Cloudflare
load much faster
than requests made directly to your website. Bonus benefit–this helps with your SEO!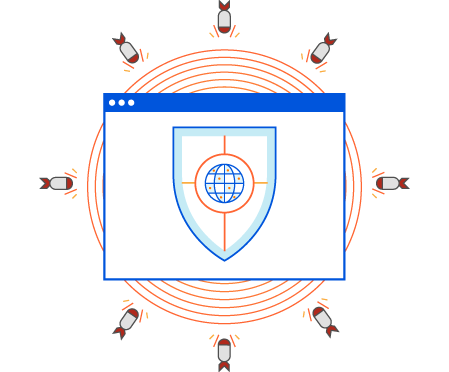 Websites
that use Cloudflare services are safer. Think of Cloudflare like a
water filtration system
. Cloudflare
blocks potential attacks
(like DDOS) and
filters out bad guys
(like bots).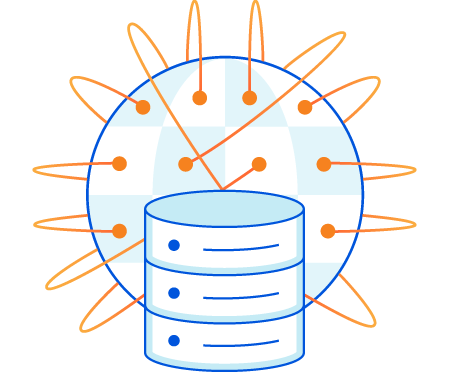 Copies
of your website will be
available in multiple locations around the world
on Cloudflare servers. Bonus benefit–this helps you save money on bandwidth costs!

Secure Web Accelerator powered by Cloudflare
Speed up and secure your website with automatic installation.
Consolidate your domains at 101domain and use our premium DNS powered by Cloudflare to ensure you never experience interruptions and downtime. Speak with your dedicated account manager or a member of our sales team about our assisted bulk transfers—guaranteed to save you time and money.