In the dynamic world of domain registrations and brand protection, understanding the nuances of enforcement for different types of top-level domains (TLDs) is crucial. While many registrars are well-versed in handling generic TLD (gTLD) enforcement matters through ICANN's Uniform Domain-Name Dispute-Resolution Policy (UDRP), tackling country-code TLDs (ccTLDs) requires a different approach due to the complexities of trademark laws and ccTLD enforcement options that vary from country to country.
The ccTLD Enforcement Challenge
Unlike gTLDs, which ICANN regulates, ccTLDs fall under the jurisdiction of various national bodies and organizations, with enforcement procedures varying by country. The World Intellectual Property Organization (WIPO) often oversees these disputes. Since each country has its own way of handling things and different groups in charge, navigating these situations takes a special kind of know-how. That's where 101domain's expertise lies. As a prominent corporate registrar and leader in international domain name registration, we aim to highlight the intricacies of ccTLD enforcement so brands can take the necessary steps to proactively protect their brand on a global scale.
Diverse Dispute Processes
One of the critical distinctions in ccTLD enforcement is the availability and nature of how they deal with domain name disagreements. Certain ccTLDs operate on a "first come, first served" basis, lacking a formal dispute resolution mechanism. In cases where someone uses your brand without permission, seeking legal recourse may be an option, depending on the IP laws in that country.
For a majority of ccTLDs, we recommend starting with an arbitration process such as Uniform Domain Name Dispute Resolution Policy (UDRP) as an initial avenue for ccTLD enforcement. This method is not only cost-effective but also expedites the resolution process, avoiding lengthy litigation battles. However, in some places, formal dispute mechanisms are elusive or nonexistent. That's when we really emphasize the importance of defensive domain registration.
101domain's enforcement team has created two separate lists of ccTLDs that do not have a formal dispute process and ccTLDs in which resolution is nearly impossible. This is not an all-inclusive list, but it covers the most commonly registered or squatted on ccTLDs that our team identifies as being the trickiest to recover. Proactively registering these domain names will maximize your global brand coverage and mitigate the risk of cybersquatting. 
ccTLDs with no dispute process:
Diving into Real World Examples
Let's take a closer look at some real-life examples of ccTLD enforcement to better understand the different steps and rules that can make resolving disputes over certain domain names quite challenging.
Imagine you are disputing a domain name with the .PL extension in Poland. If either the domain owner or the party who ownsa trademark for the name resides and/or is incorporated in Poland (which is usually the case for most .PL domains), the dispute must be resolved via the Polish Court System. It is considered ineligible to dispute through a UDRP arbitration system. This can make things quite complicated.
With .PT domains in Portugal there are several administrative steps before the actual dispute proceeding begins. Disputes regarding .PT domains are handled through the ARBITRARE" system. The rules for this are written in Portuguese, and there's no easily accessible version in English; leading to possible mistranslations. There is an arbitration agreement process that usually requires the domain owner's cooperation to some extent and is expected with the Complaint filing. There's also a mediation step where both sides have to try resolving the disputewith a mediator before submitting their arguments. This whole process is supposed to be done before an official dispute proceeding is initiated.
If we move to China's .CN domain, things get even trickier. You can only really dispute a .CN domain registration if it was registered within the past 3 years. Here's the tricky part: given the high cybersquatting nature of these names, most trademarked domains were registered well beyond 3 years ago. Also, the official language of the dispute proceedings is in Chinese. Unless both sides agree to use a different language, which can have its own challenges if you don't speak that language.
If there's a disagreement about a .CZ domain from the Czech Republic, resolving the dispute follows the rules of the Czech Republic's Arbitration Court. What's interesting is that the generally accepted IP principles that work in places like the U.S. or European Union, don't necessarily apply here. They have their own set of laws, called the ".CZ Code," which can be quite different.
In a world where your online brand identity can make or break your business, protecting your brand from the start is essential. The process of enforcing your trademark rights can be complicated depending on the country or the extension in question. It's like following a different set of rules for each place, and sometimes those rules can make things really difficult to sort out. This is why we advocate for proactive defensive registration of these key ccTLDs in combination with domain name monitoring for comprehensive brand protection. Should such infringements arise, our brand protection team can facilitate the UDRP process for you.

By understanding the nuances of ccTLD enforcement and partnering with experts like 101domain, you can confidently safeguard your brand in the global arena and mitigate any potential threats that may arise.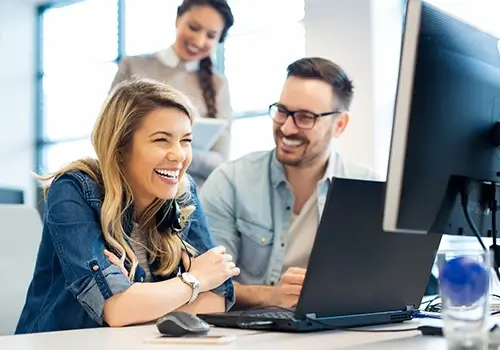 Our global reach and capability are what we are known for. With 101domain, you get the services and support you need to make meaningful executive decisions to ensure your brand is always protected.
Monitoring & Enforcement Services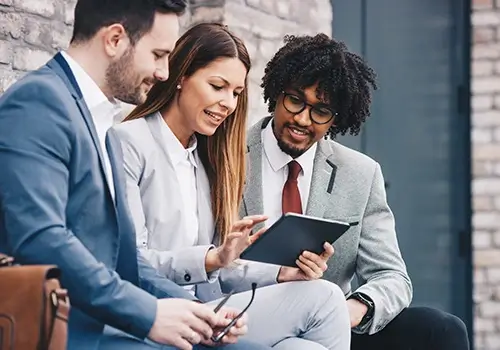 Our monitoring solutions work around the clock for you to identify how and where your brand or trademark shows up. When a problem is found, we have a variety of enforcement solutions to take care of it in house.