It's almost become a joke in the office, observing as new hires start to fall into their roles as well as the inevitable trap that always, without fail, ends with a domain investing intervention. The domain industry is a hidden gem so when people are given the full introduction, naturally, they start to experience all of these different emotions: excitement, curiosity, inspiration.
Sooner or later you find yourself thinking about domains all the time, noticing website addresses on cars, billboards, restaurant signs, the radio. You begin sleeping with a notepad beside your bed because you keep getting woken up in the middle of the night with a brilliant new business name. You message your friends at all hours of the day, unaware of their dismiss for this behavior, asking them to weigh in on which name is better – they don't care. You start searching domain names at 101domain.com to see if they are available and are now heavily considering purchasing a few. What's $8 here and $13 there in the grand scheme of things? In time something comes over you and you realize for the first time in your life – purpose. You are the greatest new domain investor to walk the Earth, how is it that no one is as great as you? Gleefully thinking of how many millions of dollars you are going to cash in on…
and there we have it, you have officially fallen into the trap and it's time for a domain investing intervention.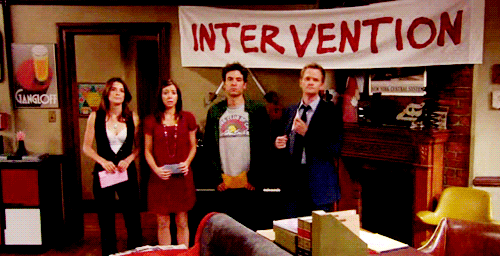 Awareness
Congrats! If you've made it this far it's probably because you're entering the awareness phase. Don't feel bad we have all been here at one point or another. Your friends, your family, and your coworkers begin to voice their opinions about your new venture. To be fair you've been spending quite a lot of time researching domains instead of paying attention to your significant other, calling your family members to talk about something other than domains, and doing the work you were actually hired for. Okay maybe you've been a little distracted but that doesn't automatically qualify you for a domain investing intervention right?
Realization
You start looking over all of those domain names you thought were so brilliant with fresh eyes and realize most of them are trash. The more you learn about the domain industry in your new role the more you begin to realize stuff. You spend some time really realizing things and come to the conclusion that there's more that goes into a great domain name than just the name. Acceptance
Domain investing can be a very rewarding and lucrative career, but it requires more than just a great name. Like any investment opportunity, you need money to make money. You also need patience. The more practice you get, the better you become at realistically valuing domain names, knowing when to sell and when to walk away from a sale. You learn to take the beer goggles off and distinguish the good names from the great ones, that what domain extension comes after the dot matters. .COM will always be king although new domain name sales are on the rise, and like any great salesperson, you should research the entire history of a domain name because all factors come into play when making a sale. You learn domain investor etiquette. The domain industry is a small-knit community and it's everyone's responsibility to represent the business of domain investing with professionalism and those both inside and outside of the industry with respect. Perhaps the most important lesson you learn of all is that becoming a successful domain name investor takes trial, practice, patience, a little luck with timing, and dedication.
Overnight success does not a domain investor make.