Web forwarding allows you to point one or more domain names to an existing website so that when anyone types in your personalized domain names they simply arrive at a pre-designated online website instead.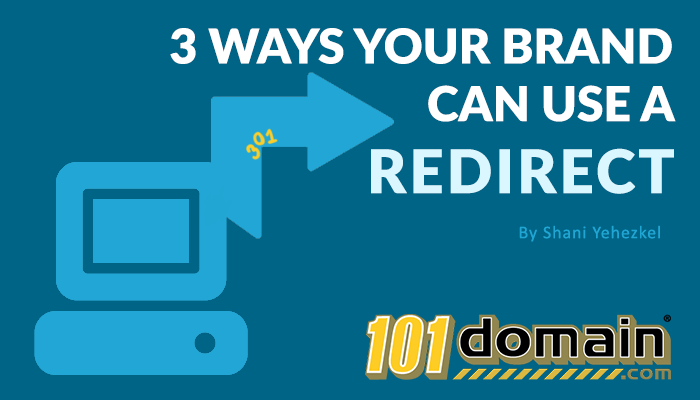 1. Social Media
We don't always get our first choice when it comes to usernames for our social media profiles. You can use web forwarding or a what we call a redirect to have a custom domain name point to your social media websites like Facebook if you are running for student government, Instagram for an online portfolio and Medium to showcase your writing series.

The .VOTE website address to the left makes a strong statement when compared to the Facebook link in the campaign sign above and is the kind of website address you would want to represent your campaign. It's short, direct and branded to the candidate's first and last name.
2. Marketing Strategy
Everyone is familiar with .COM and .NET domain names, you probably even know about .ORG, .INFO and .BIZ, but did you know there are hundreds of new domain names that are industry, product, and profession-specific? It's a new and exciting era in how we categorize the internet.
New domain names are a great choice for start-ups and small businesses because they give you flexibility in choosing your name with more options available, they are memorable, they offer SEO benefits and you'll save in paid marketing (and in registration costs with many of them!).
Just because you want to register a new domain ending doesn't mean you have to move your entire website to the new domain name. You can register a domain name and redirect it to your main website. If your brand is a diamond boutique in Vegas you can register Vegas.Diamonds or even DiamondBoutique.Vegas to use on all of your marketing materials. It's attention-grabbing, looks great on print and is key-word rich! Location based domain names are powerful because you have full bragging rights as the only business with the Vegas (location) and Diamonds (industry specific) combination. Check out the full list of our city domains here!
3. Brand Protection
People make typos and misspell words all of the time, we are lost without spell check in our Google search bars! Registering common typos is a robust solution for proactive brand protection. The last thing you want is for your customers to land on a competitor or a counterfeit goods website when their intent is to reach your brand. A prime example of this is with Facbook.com you are instantly redirected to Facebook.com. Facebook knows the power of a redirect and they know time is money for their customers. An investment in domain name blunders with redirects will save you money from lost sales and customers.
Web forwarding is a free service for your domain names at 101domain.com. A 301 redirect is the most popular forwarding for this purpose. A 301 will show the change in the browser address bar with the forwarded-to website's address. If you need help forwarding your domains you can check out these helpful articles or contact our friendly support staff!