Now more than ever customers are looking for ways to shop and support small businesses. There are hundreds of thousands of small businesses out there, many that offer the same or similar products and services as you. Adding a personal touch gives your customers a reason to advocate for your business. After all, there's no better (and free!) way to market your business than having your customers do it for you through word of mouth and social media.
4 Personal Touch Ideas Your Small Business Can Try Today
#1 Include a handwritten thank you card with a purchase
Handwritten notes and cards are extremely underrated in today's digital age. When was the last time you received a handwritten note that wasn't for your birthday or anniversary? I recently placed an order with a small business for the first time. When I opened the package, I was pleasantly surprised to see a handwritten note that read, 
"My Dear, thanks for your support. May you and your family have good health, happiness, and all other good things."
I appreciated the note so much I was inclined to share it on social media and here with all of you. A small personal touch such as a handwritten note is all it takes to turn a new customer (that could have only been a one-time purchase) into a loyal customer and advocate for your brand.
Adding a personal touch humanizes your business. It makes customers stop for a moment and think about the person on the other side of the note, and the team behind them that helped make it all happen.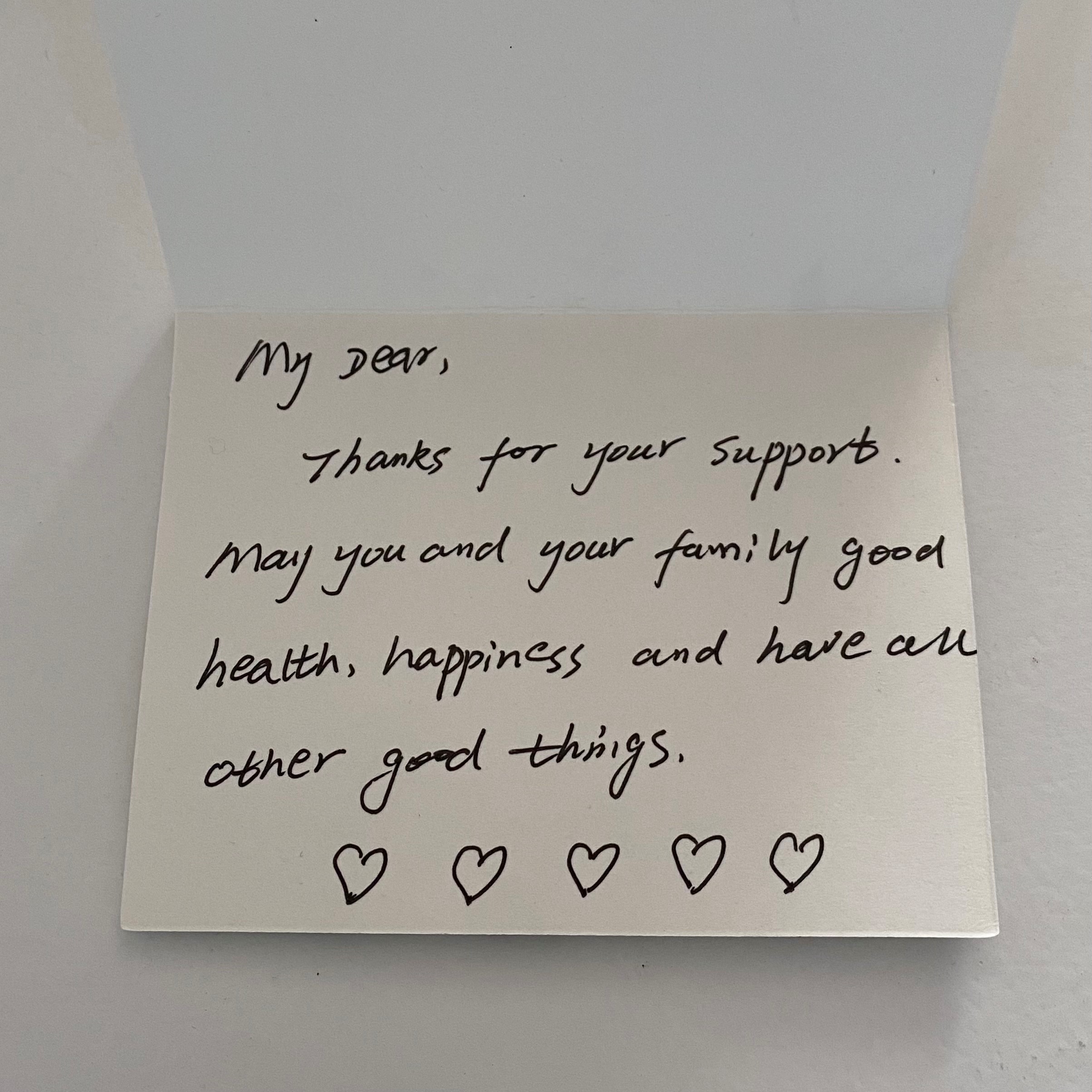 #2 Send a thank you email
Think about what happens after a customer places an order with you. What emails, if any, do they receive? Do you send an invoice and shipping confirmation? Email marketing is also another great way to grow your business, and it costs you next to nothing.  
Consider sending a thank you email from someone on your team. I received a great example the other day. I even replied to the email with a question I had and received a response back from the team member the next day. Remember, the best thank you emails include a personal touch such as the customer's name in the subject line or body of the email.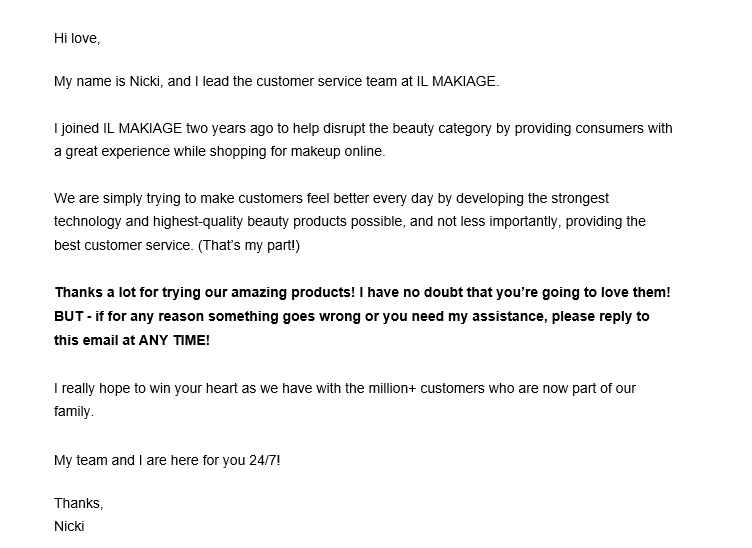 What's good about this email?
It gives customers insight into your company and its mission

You get to humbly brag about what your organization does best

It gives you an opportunity to thank the customer for their business

You can introduce yourself as a resource if they need anything
#3 Include a printed marketing piece
Another example I received recently was an accordion fold brochure. The print marketing piece advertised an extension to the product I purchased, that I could get for free if I share a customer review about my experience. As we all know, customer reviews are extremely valuable for small businesses. Customer reviews can be the reason a prospective client decides to give your business a shot or go with a competitor instead.
Who doesn't like getting free things? I do! What I like about this offer is that it creates a give-and-take that benefits both parties. The company I purchased from added the personal touch of including the "WHY"—aka the reason they are asking for feedback. The marketing material read,
"We are a young brand and we really need your encouragement and suggestions to make us grow quickly. […] If you have other suggestions for this product, could you please also email us to give us a chance to improve before leaving a negative review or returning it? We will do our best to make you satisfied."
Give it a try and learn from your customers in the process!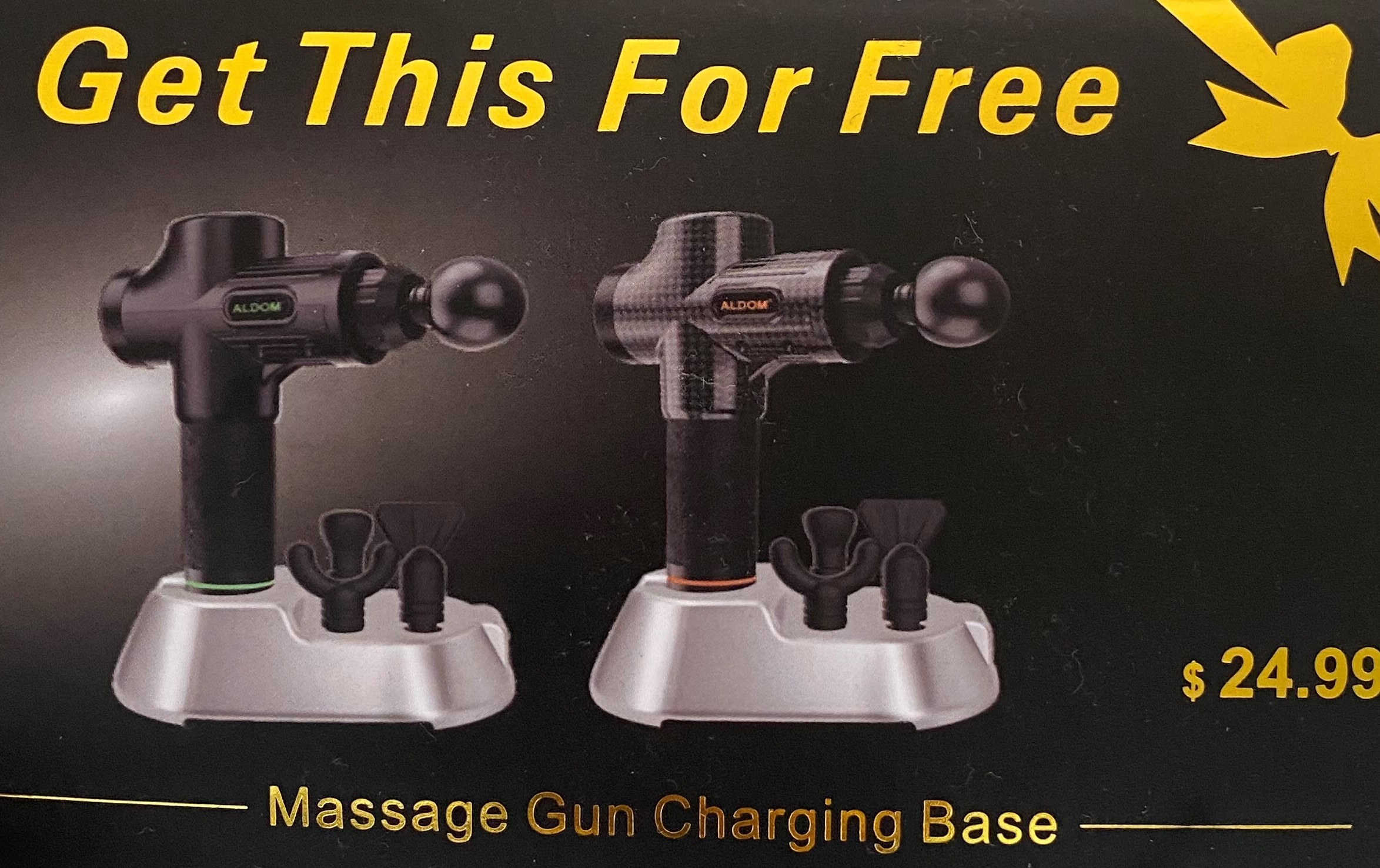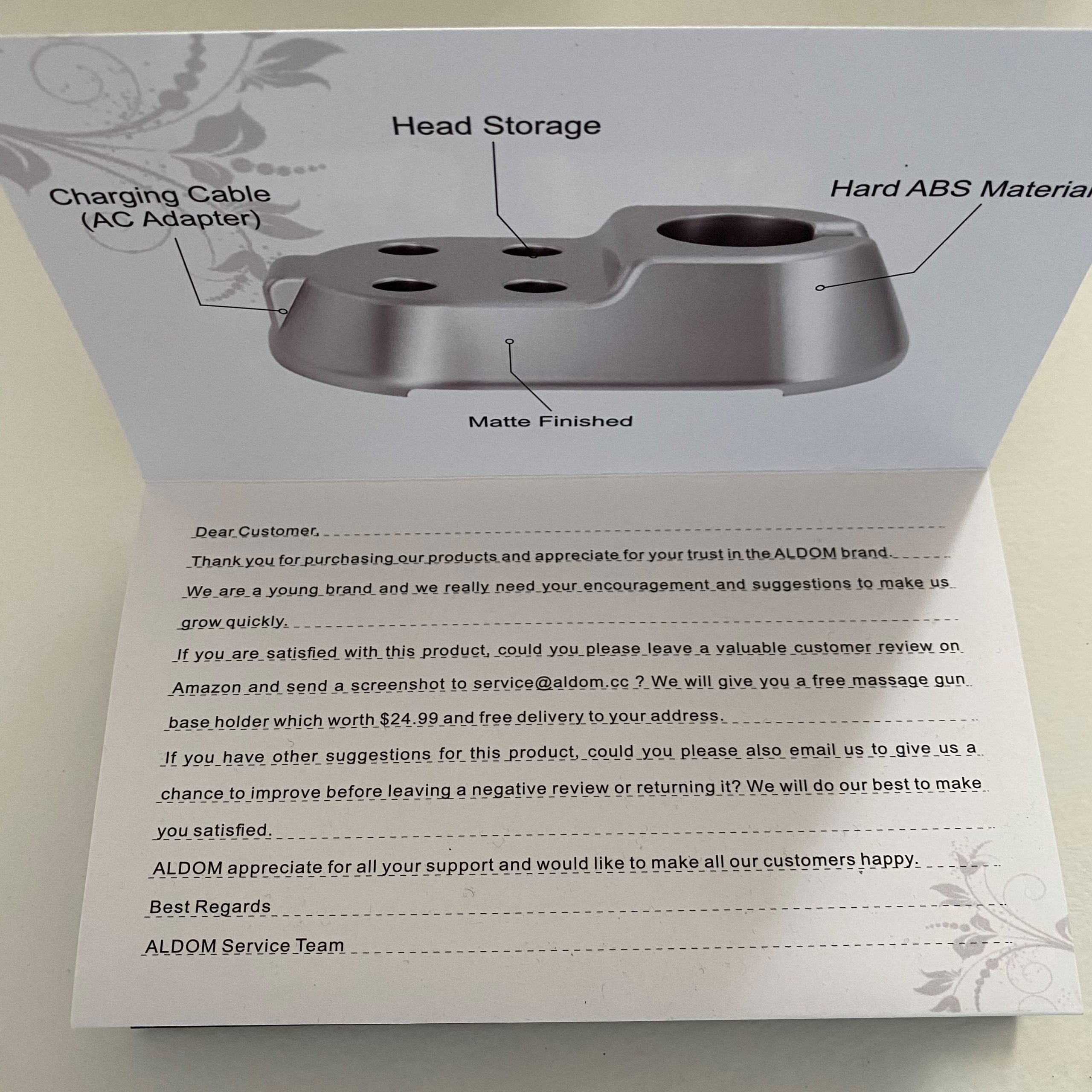 #4 Add a special surprise
When in doubt, you can always add a personal touch by including a small gift inside of your package. Some company swag I recently received are stickers, hair ties/scrunchies, branded pens, etc. Like I said previously, everyone loves a freebie.
Gifts help you stay top-of-mind for customers, especially when it's something they will actually use on a daily basis, and provides free marketing for others who see it. Gift-giving is one of the five love languages—and may make your customers love you even more.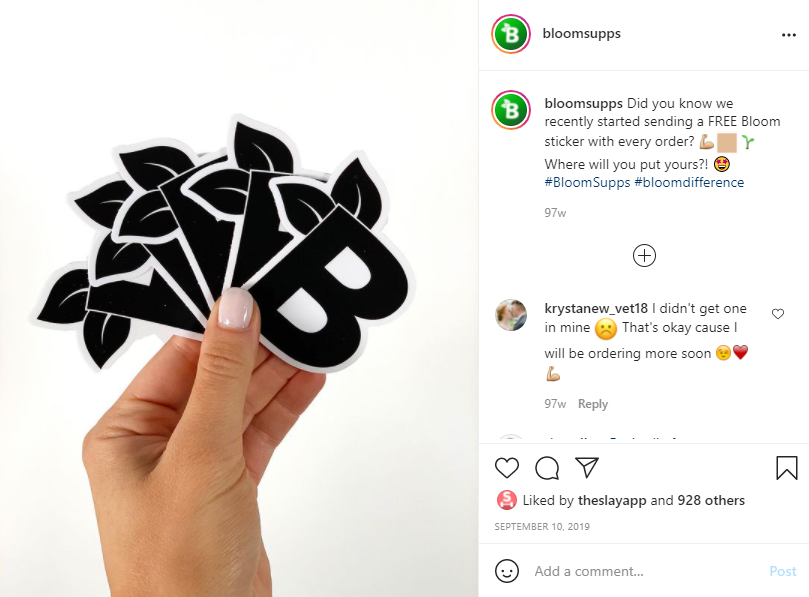 A little personal touch can go a long way
Let us know if you try out any of these ideas for your small business!