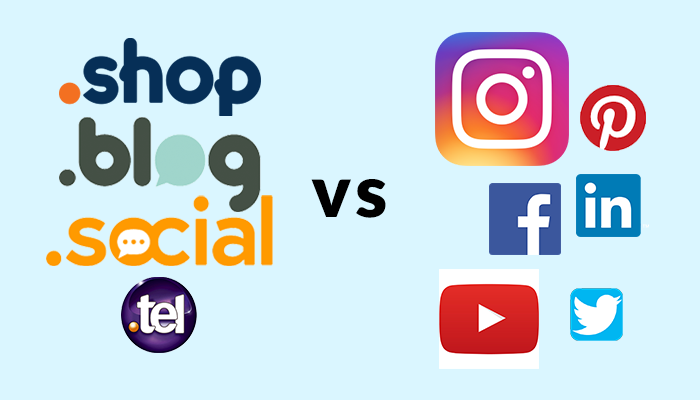 With both social media handles and domains, the right name can make all the difference. Those of us who were early to the social media game had prime-picking when it came to our usernames but now with almost all smartphone users on social media the great names are difficult to secure and the selections, saturated.
It's becoming common for brands to include a budget for an entire deck of domain names into their marketing program. Businesses benefit from registering multiple domain names in brand protection, future growth and awareness. The percentage of domain names redirecting to global social media and E-Commerce sites is growing every year.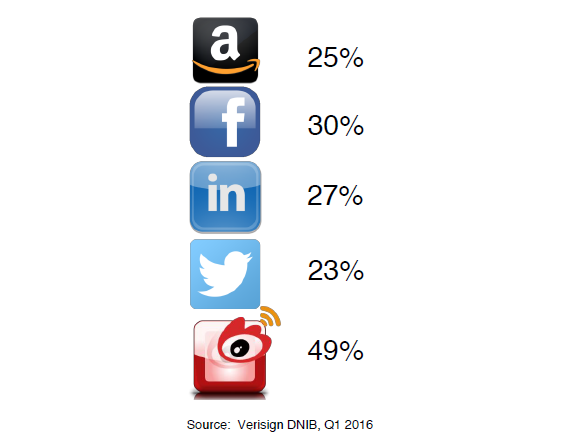 All elements of online shopping are morphing into one interconnected experience. With E-Commerce tools like Like2Buy customers can finally shop Instagram posts. Instagram's missing link has always been quite literally their inability to let you hyperlink domains in the platform besides the one you are allowed in your bio. Here you had brands posting excellent content, inspired customers looking to purchase, and no call to action to bring them to the purchasing process. The solution? Custom domain names redirecting to your social media pages where customers can browse content, shop, and enjoy the brand experience all in one interaction.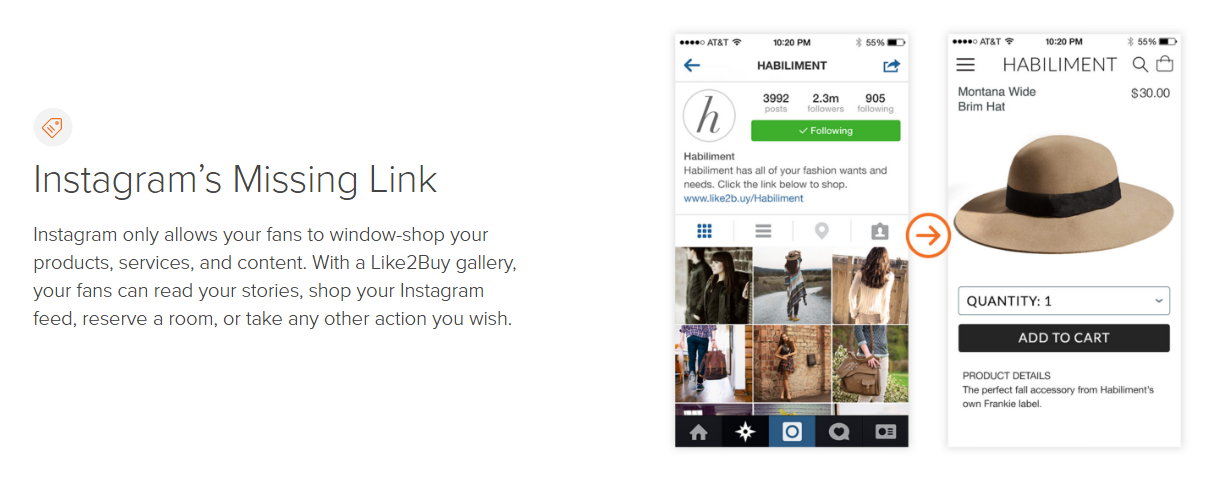 Image Source: Like2Buy
Social media generates revenue and acts as an extension to a website, so it's no surprise brands are registering domains specifically to redirect to their social media profiles. You may not be able to get the social media handle you want, but with the list of new gTLDs like .SHOP, .SOCIAL, .BLOG, .TEL the possibilities are endless when it comes to finding your perfect name.

Need some inspiration? Check out our most popular domain extensions now: