In the age of YouTube and Vine stars, bloggers, Instagram models, and online comedian personas, the question on everyone's mind is how can I do that? A lot of people are making it big online and although it might not be the most sustainable career if you have a voice to share now's the time to take advantage of this opportunity.
People always say imitation is the sincerest form of flattery, so how can you emulate the success of these internet celebrities? All business plans need a strong foundation. In this scenario, the internet is your biggest resource, supporter, and critic all in one, but there are measures you can take to ensure you're on a path for success.
The YouTube Star – try a .VIDEO domain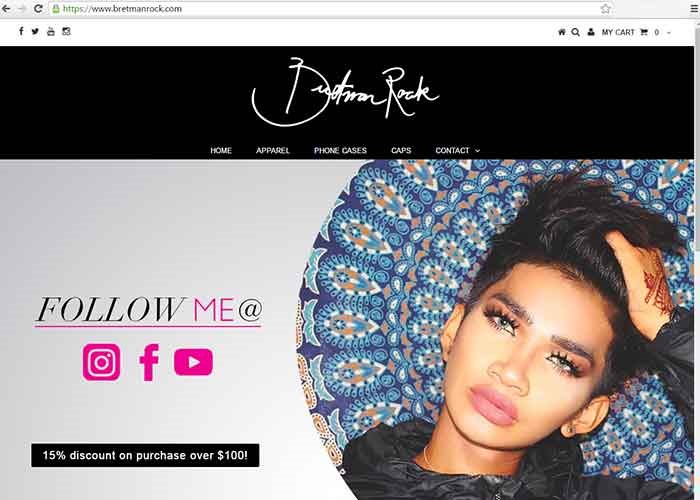 This high school student and Hawaiian native found fame from posting his Snapchat videos on Instagram combined with his YouTube channel going viral. If his mad contouring skills and notoriety as a boy who wears makeup isn't enough, his authentic personality and openness in discussing issues people struggle with are what makes his brand so inspiring. Today he generates income from his retail website and sponsored Instagram posts.
The Blogger – try a .BLOG domain

Chiara Ferragni built her career online. With an early start to social media, being discovered on Flickr and starting her blog The Blonde Salad, Chiara has proved herself as a social media influencer and fashion icon. Today her main source of income is attributed to her Italian designer shoe brand Chiara Ferragni.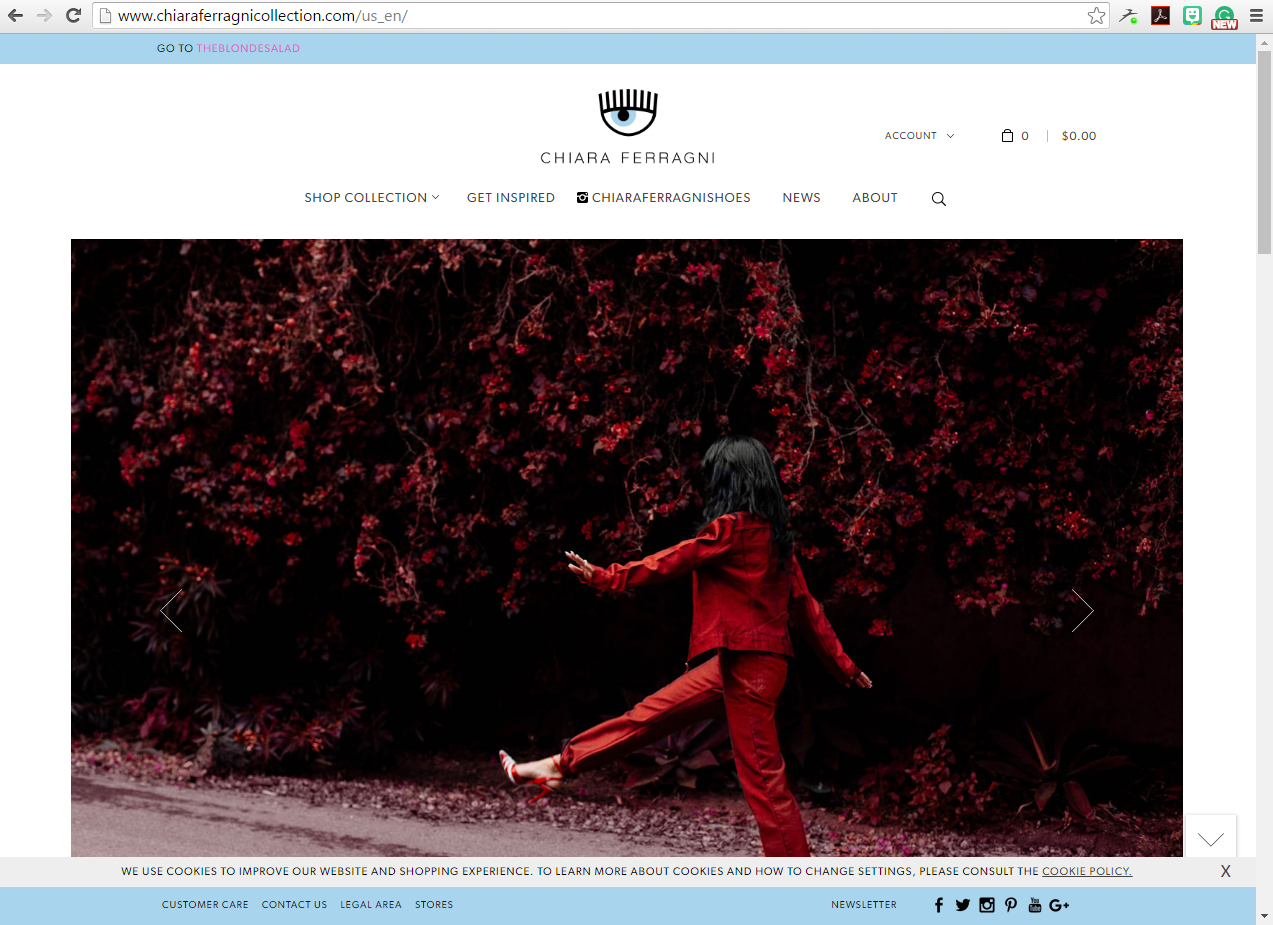 The Instagram Model – try a .FASHION domain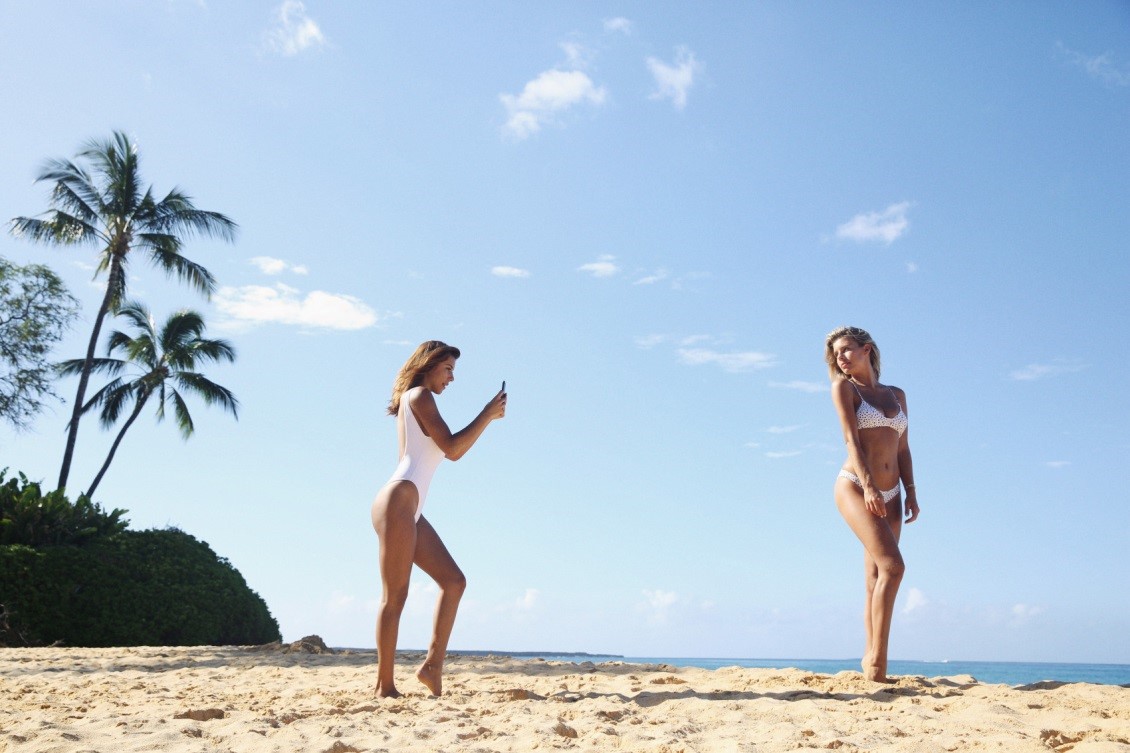 Image Credit: Monday Swimwear on Instagram
Devin Brugman and Natasha Oakley are living the dream of any female BFF duo. The two decided to team up and travel, posting daily photos of themselves in different bikinis. This soon became A Bikini a Day. They wanted to create a webpage that girls can visit to view some of their favorite bikini brands and find new ones they have never heard of before.
Their passion led them to create and design their own bikini brand, Monday Swimwear. Their goal is to inspire women to feel confident in their bikinis because they think a bikini stands for much more than just a swimsuit to wear at the beach, it's a lifestyle of freedom, travel, expressionism, and relaxation. Their massive social media following and successful bikini brand are proof that anyone can use the internet to make their dreams a reality.
The Online Comedian Persona – try a .FUN domain
Photo Credit: Violet Benson on Instagram
Violet Benson is just your typical class clown turned social media comedian. Violet Benson moved to the U.S. in her teens and was made fun of her looks when growing up, and then later shamed in her professional accounting career for being a pretty young face. She joined social media with the alias Daddy Issues to make people laugh and used it as a form of therapy to make herself feel better.
When she realized how many people she was relating to, reaching and positively impacting she quit her job and started doing social full time, launching a Daddy Issues website. She now has her own emoji keyboard Slaymoji, and a wine brand Fun Wine Co.
The Social Media Queen – try a .SOCIAL domain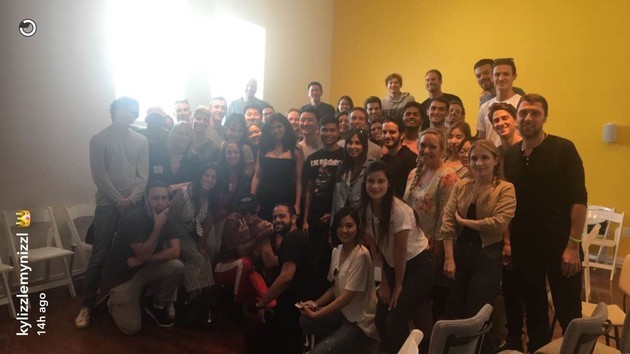 Photo Credit: Kylie Jenner on Snapchat
Kylie Jenner aka King Kylie is a Snapchat aficionado, make-up guru and the only Kardashian family member who poses a serious threat of taking the crown from Kim K. Although Kylie was raised in the celebrity limelight, she utilized social media to catapult her own brand as one of the most influential millennials online.
Kylie uses Snapchat to reveal new products from Kylie Cosmetics, Twitter to host live Snapchat Q and As and Instagram to promote her brand and share user-generated content.

Photo Credit: Kylie Jenner on Snapchat
Feeling inspired? We are too.
Today, becoming an A-list celebrity is attainable for just about anyone. We are in an era of self-made "instafamous" celebrities. What they all have in common is the ability to harness digital platforms, grow an audience, and market themselves as a brand. Every successful brand needs an online presence, which starts with a vision and the tools to make it happen. Start designing your online brand today, and secure your unique brand domain name before someone else does.