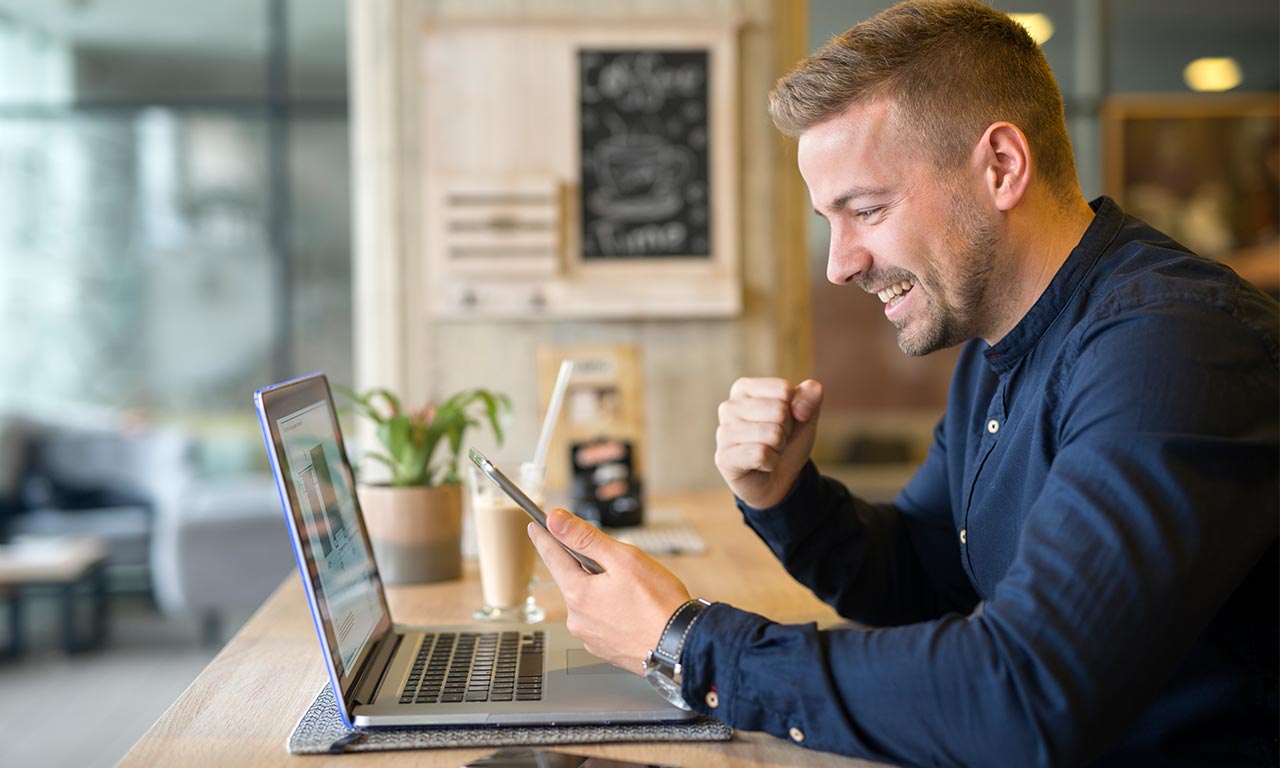 The domain name industry is unique in the fact that our product doesn't technically exist until someone comes along to bring it to life. Domain names have infinite uses. People register domain names for business, side hustles, passion projects, to connect with others and the list goes on. It's extremely rewarding when we get the opportunity to see what people are building, and how we get to play a part in helping them do it. 
Authenticity and transparency are two incredible qualities for a business to possess. We all revere Apple for these qualities, and we study them in an attempt to understand what they did to become so successful. It's rare that we get the opportunity to hear from creators in real-time as they are building their brands.
Many people operate under the misconception that you can't share something you are working on with the world until it's completely finished. The #buildinpublic movement seeks to change that. Building your project in public allows you to share your ideas with others in their earliest stages. This helps keep yourself accountable, builds excitement around your project launch, and can be a form of soliciting feedback.
Nikki caught our attention on Twitter with a stream of consciousness thread of tweets about her newsletter side project. We want to take a moment to highlight Nikki's experience using domain names to establish an online presence for her brand, Obvs.
It's refreshing to see this build in public approach in action. We believe that Nikki's transparency can help others learn what goes into creating a brand and the strategy behind it. We appreciate Nikki sharing the journey behind Obvs. and are happy to share it with all of you.
It all starts with a name.

We know better than anyone else the importance of finding the perfect name. You want it to be short, memorable, meaningful to your mission, and most importantly—available. There are plenty of tools out there to help you brainstorm business names. Once you settle on a name, check to see if anyone has a trademark in your related industry before proceeding.
Develop the idea behind your name.


Your name should speak to your idea. The next step is to define your mission. If you haven't already, this is an excellent time to come up with your elevator pitch. You should be able to quickly and clearly describe your idea to people. How does your idea benefit others? Do you have competition, and if so, what sets you apart? Brainstorming these fundamental concepts and getting them down on paper or a Google doc will help you establish your brand.

Get clear on who your idea serves. Does your idea help a certain group of people or a particular industry? Once you define your audience you can advertise to different segments of users on the Internet more effectively with targeted messaging that resonated with them. There are many tools online that can help you define your audience and build customer personas.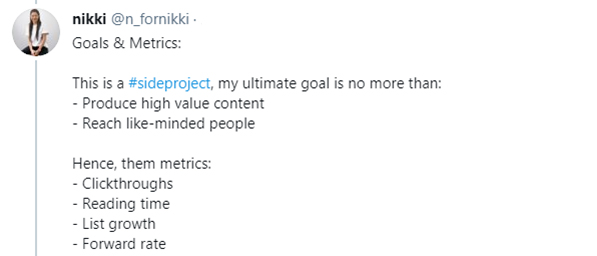 Define what success looks like for you. This will be different for every business. Be clear with your goals and metrics and then use tools to track them. If you have a website, which every business should get set up with Google Analytics. Google Analytics can help you learn how your website is performing, customer demographics, device information, keywords, search engine ranking, and more all free of charge. If you are sending emails, use a platform that shows you how many people opened your email, clicked on links, unsubscribed, and more. Use data and analytics to your benefit to learn what works and what doesn't.

Every business should have a moral compass of sorts to follow. Thinking ahead about the values your business holds will help guide difficult business decisions in the future.
Establish your online presence.


Every successful business needs a strong online presence. Domain names are more than just a name, they establish a place your business can be found online and provide protection from competitors and cybersquatters. This is our specialty. We offer the largest selection of domains found anywhere so you can protect yourself globally, and keep all of your digital assets in one place.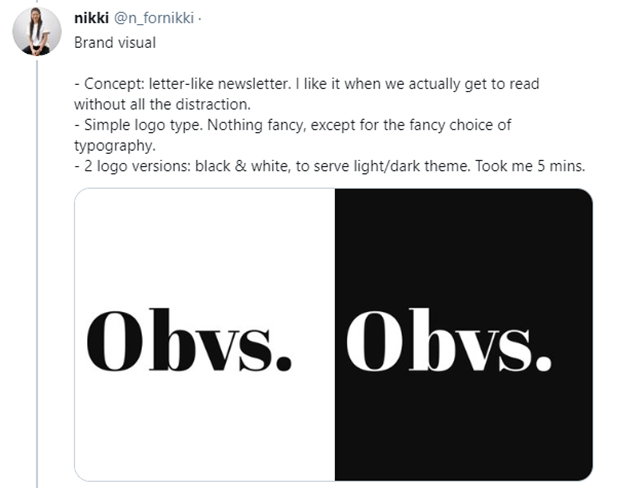 When creating a brand you have to consider design elements such as your logo, colors associated with your brand, font type used on your website and in emails, images used. Are you going to use illustrations, stock photography, or real photos of your product or service? The goal is to create consistency. One voice, one brand, no matter where someone is interacting with you. Canva is an excellent tool for business owners who want to cut costs and do things themselves.
What are you waiting for?
Stop thinking, start doing. Do the thing you keep putting off. Do the thing you really want to do. It usually ends up taking much longer thinking about it, planning for it, obsessing, and stressing over it than it actually takes to do it. Doing something > doing nothing. We hope this was the pep talk you needed to start the project you've always wanted to do. For future updates on Obvs. follow @n_fornikki on Twitter.
Everything You Need To Get Started
101domain has everything you need to start your next project from domain names to hosting, email, and website security.