We're here to make sure getting your name online is as easy as it should be, from beginners to advanced users we've got you covered.
Knowledge Base (NEW FEATURE!!!)
Have you seen our new Knowledge Base yet? This resource is available 24 hours and 99% of the time it can answer 99% of your questions (we made this statistic up – but it really does!). Our thorough step-by-step guide will help you become the master of your domain. With a search bar at the top, you can easily type in your questions and keywords and we'll place you with the right content for you.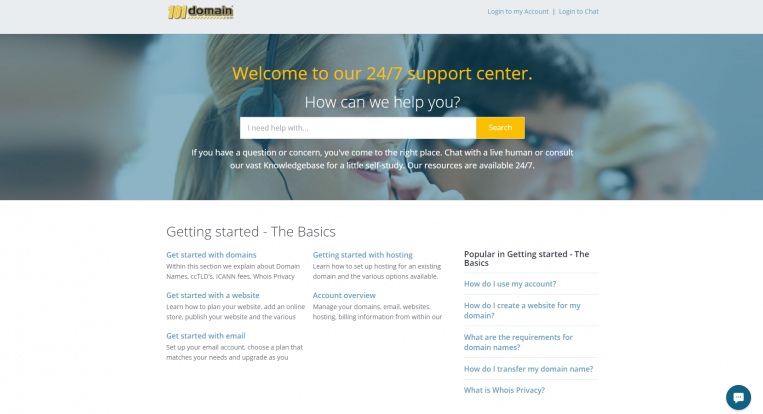 The Knowledge Base covers the following topics:
Getting Started – The Basics
My Account
Manage Your Domains
Nameservers & DNS
Websites
Email
Hosting
SSL
TLD FAQs
Blog
Our blog is also a great resource to turn to if you want to learn more about domain names and processes. Many of our articles are "how-to"s that touch on customer pain points we learn about from our conversations with you. No question is stupid, and most likely you are not the first person to ask it. Having been around since 1990 we are veterans of the internet and have heard and seen a lot over the years.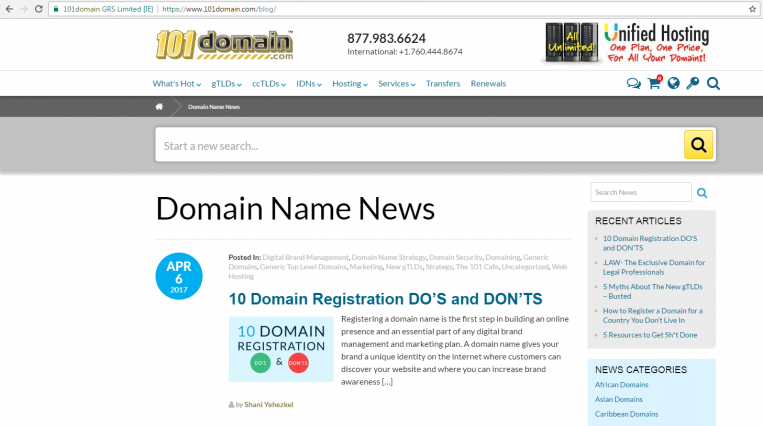 Chat with us
For immediate support, we are available to chat online and on our toll-free number at 877-983-6624 Monday through Friday.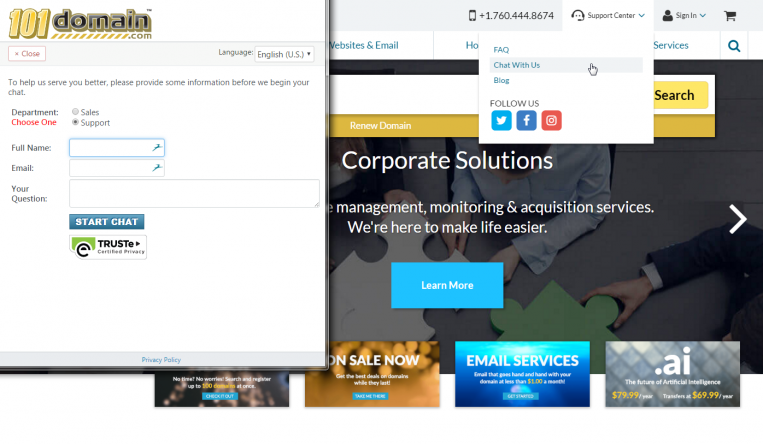 Create a support ticket
If your question can't be answered with one of the above, you can always place a support ticket in Your Account and we will answer your question as soon as we can. Our customer support is not available 24 hours quite yet (something we are working hard to do) so please bear with us and we will help you shortly.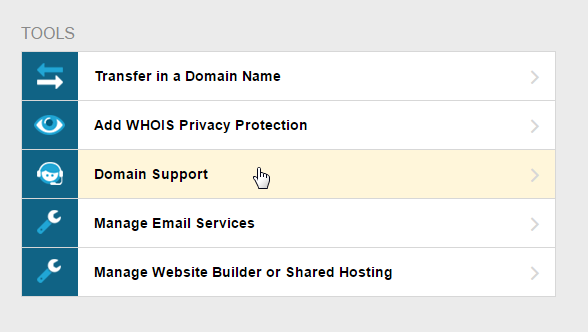 Always feel free to say what's up to us on Facebook, Twitter, and Instagram.