As economies worldwide slow down, you may wonder what you as a business owner can do to achieve higher profitability. The first place you should look is your website. You can make many small but effective implementations to optimize your website to perform better, rank better, and ultimately convert better.
Focus Area #1: Website Uptime and Availability
Can your website handle spikes in traffic? If you receive an influx of traffic that your website can't control, your customers won't be able to access your site. To make matters worse, they will have no option but to make their purchases elsewhere, and your revenue will get impacted.
What causes site downtime or outages?
Increased load

Distributed denial-of-service (DDoS) attacks

Compromised DNS
What can you do to ensure your website's uptime and availability?
Build redundancy. Using a Content Delivery Network (CDN) does two things: fetches your website from a server closest to your customer and ensures that it continues to serve a static copy even when a server is offline.
Deploy a DDoS mitigation solution. DDoS mitigation is successfully protecting a targeted server or network from a distributed denial-of-service (DDoS) attack, which aims to overload a server with malicious Internet traffic to prevent legitimate customers from accessing a website.
Secure Web Accelerator powered by Cloudflare improves the availability of applications by protecting the origin server from being overloaded, redirecting traffic around congested networks and away from failed servers, and mitigating the threat posed by DDoS attacks.
Focus Area #2: Buyer Engagement and Conversions
Consumers are spending an increasing amount of time online. As an online business, you want to capture your share of that time, minimize bounce rates, and convert many of these visitors into paying customers. To do so, you want to create the best experience for visitors to your site. 
Images and video help increase engagement on your site, but you need to ensure that these are optimized for device types to minimize any performance issues. Publishing a high-resolution image that is not optimized for mobile, for example, will take up valuable screen real estate and cause your page to load more slowly.
Image Optimization, available with Secure Web Accelerator powered by Cloudflare Plus and Pro plans, is a one-click optimization product that reduces image size through compression to accelerate the time it takes for your images to download and improve the speed of your website.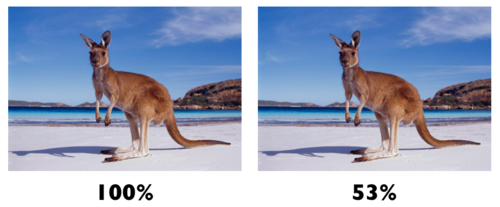 Focus Area #3: Customer Data and Transactions
Preventing online fraud and securing customer data should be high on your list of priorities for your online business. Cybercriminals are becoming increasingly sophisticated, and their tactics for defrauding you and your customers are becoming more challenging to combat.
The global nature of the Internet exposes your online business to attack from various levels of scale and complexity and different locations, such as third-party applications and web services such as APIs.
What are some common vulnerabilities you should be aware of?
Cross-site scripting (XSS). Attackers inject client-side scripts into a store's webpage to access important information directly, impersonate your customer, or trick your customer into revealing crucial information.
SQL injection. Attackers can exploit vulnerabilities in the way databases execute search queries. SQL can manipulate your product catalog or prices and potentially complete a fraudulent purchase.
Data breach. When sensitive or confidential information, such as customer personal information or credit cards, is exposed through malicious actions or by mistake.
What can you do to secure your online business transactions?
Deploy a web application firewall (WAF). Web application firewalls are required for PCI-DSS compliance to protect against the theft of customers' credit card information. They are also helpful in safeguarding customer personal information. 
Ensure all data is encrypted. All information exchanged or delivered through your site should be encrypted with the latest TLS 1.3 encryption standard to secure your customer data and online business transactions.
Secure Web Accelerator powered by Cloudflare improves website performance while safeguarding customer data and transactions. All plans can enable Cloudflare's managed WAF ruleset, or upgrade to get advanced WAF settings. Cloudflare provides universal SSL/TLS 1.2 & 1.3 encryption—no configuration required.

Cloudflare is a global cloud network, and is trusted by many of the world's leading brands to improve the availability, performance, and security of their web properties. If you want to achieve higher profitability for your online business, use the tools the Fortune 500 use. Add Secure Web Accelerator powered by Cloudflare to your domains.