Have you heard of Jeremy's Razors? They are a new company on the market, so you may not know the name yet, but you've likely heard about the company that inspired them—Harry's. The sole purpose behind Jeremy's Razors is to compete with Harry's, and they are not hiding it at all. In fact, they allude to Harry's in almost all of their marketing, from the website to video and even their domain name. We can learn a lot from Jeremy's Razors, particularly the importance of brand protection.
Jeremy's Razors Teaches A Valuable Lesson on Brand Protection
They say it right on their website.
As stated above, Jeremy's Razors was born from their disdain of Harry's, and they make it known across their website. For example, the Jeremy's Razor website has a tab called "WHY I HATE HARRY'S."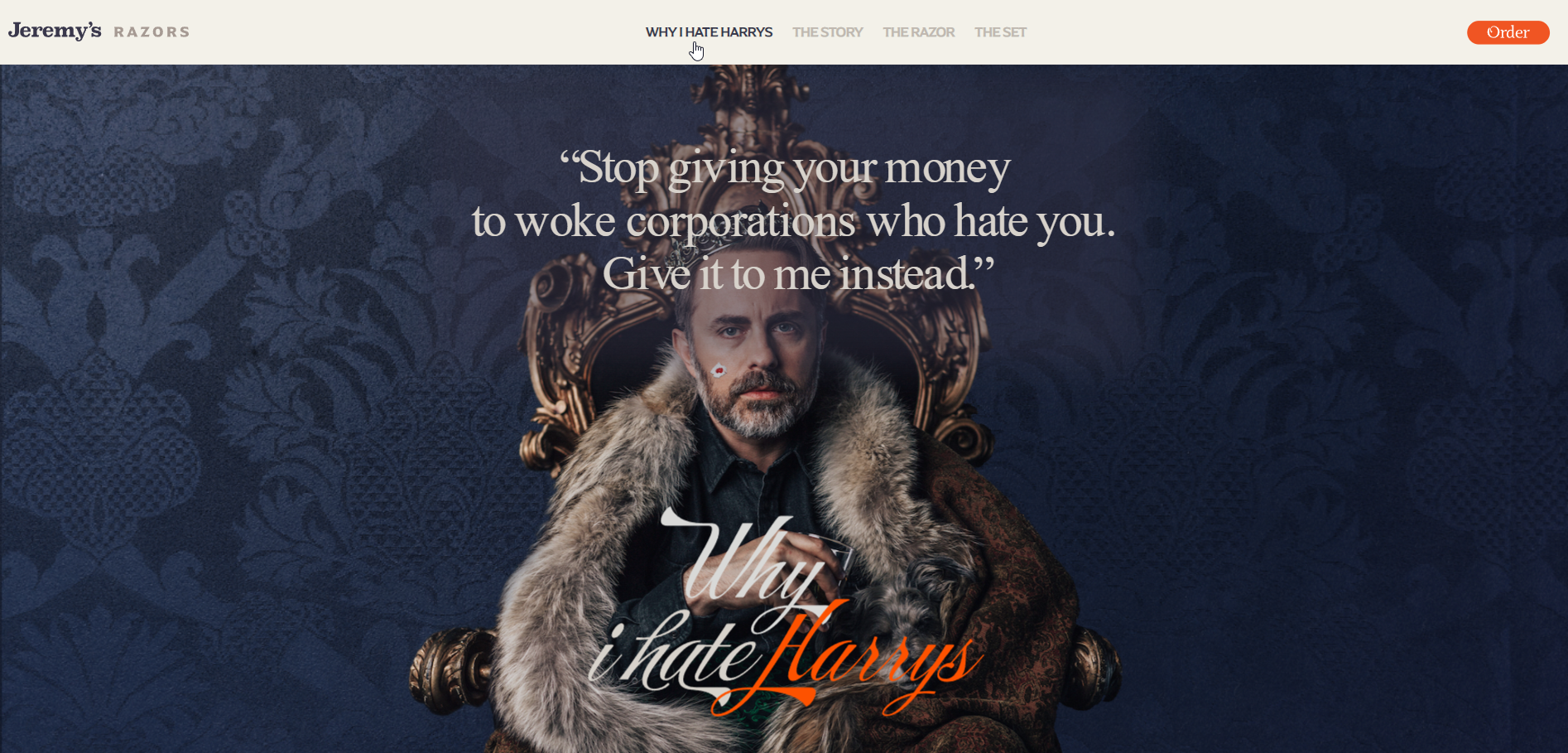 They emulate Harry's style of video marketing.
The first thing you see when you land on the website for Jeremy's Razors is a video that shares similarities with Harry's marketing videos. Not to mention, when you google "harry's razors" and search the videos tab, the Jeremy's Razors commercial is one of the top results.
They registered the domain name "ihateharrys.com"
The call to action in the video asks viewers to visit ihateharrys.com to pre-order Jeremy's Razors. The domain name redirects to jeremysrazors.com.
I have a feeling that if Jeremy's Razors was aware that the domain name harrys.sucks is available (which it is at the time of writing this article), they would probably register that name as well. Maybe it's a good time for Harry's to register it first.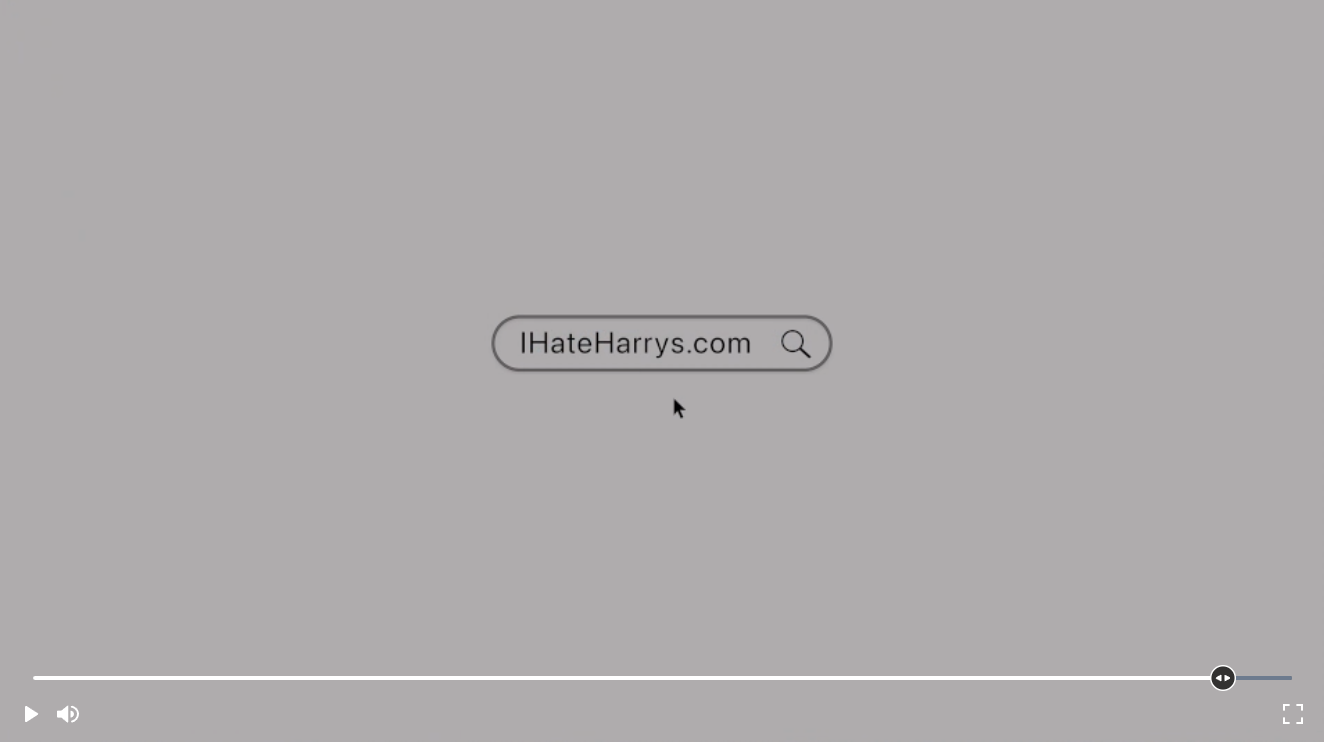 101domain Brand Protection Recommendations
You may not have competition as bold and determined as Jeremy's Razors is to steal business from Harry's. Still, plenty of competitors and cybercriminals are looking for every opportunity to steal your website visitors and profits and take you down (literally—like website downtime). 
Here's what we recommend for brand protection:
1. Defensively register domain names
Prepare for the worst, hope for the best. Defense is the best offense. These sayings—although cliché—hold true. You should begin with registering the most common generic top-level domains (TLDs): .com, .net, .org, .biz, and .info. After that, the top country-code domains or places you conduct business. Finally, we recommend securing your name is new generic TLDs, for example, .sucks domain.
If you are not sure which domains to register, our Account Executives can provide guidance and generate a custom Availability Report for you. This report shows you all of the domain names that are available or currently taken for terms you care about.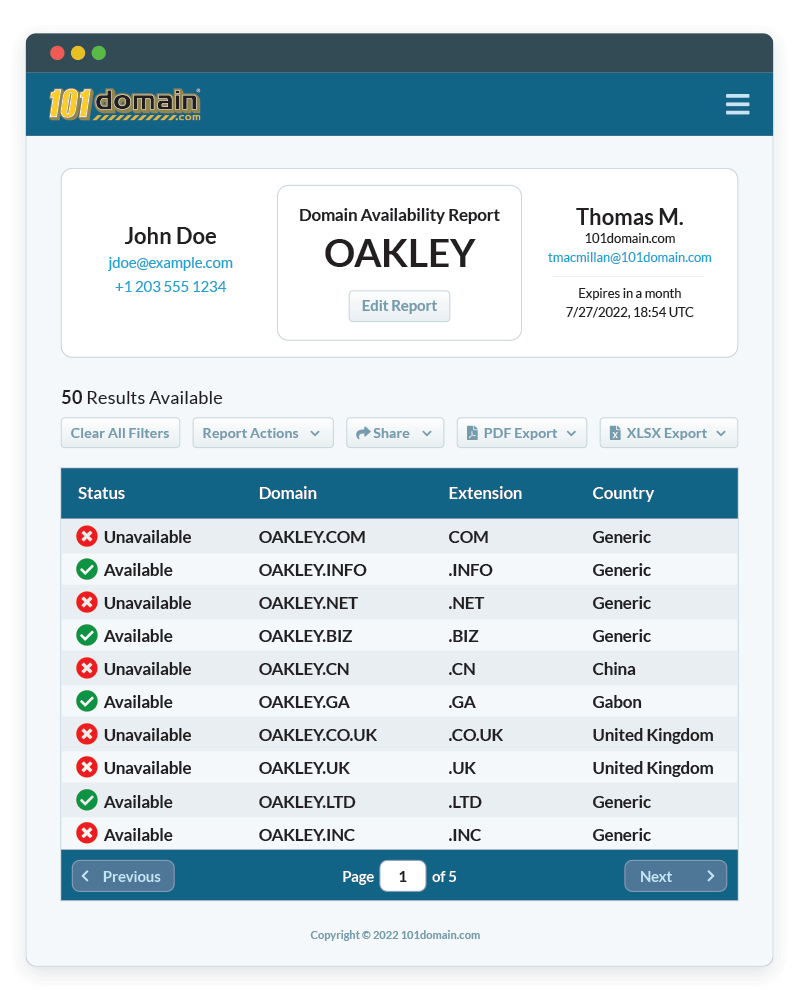 Request your free Availability Report
2. Implement domain blocking
There are thousands of domains in existence. Registering and managing them one by one can be expensive and time-consuming. For this reason, we recommend domain block services. With a single domain block, you can prevent anyone else from registering your trademark term in a subset of domain extensions. Domain blocking is a cost-effective way to secure domains in bulk.
3. Set up brand monitoring
There is only so much time in the day and manpower to get things done. Brand monitoring can help you fill in the gaps. Brand monitoring will send you alerts when it finds your brand name, merchandise, or intellectual property being used online without your consent so you can quickly address those threats.
4. Add Secure Web Accelerator to your domains
If someone is trying to take you down, the first place to start is your website. Cyber attacks including DDoS attacks can overwhelm your servers and make your website inaccessible to customers. When customers can't visit your website, they are forced to make their purchases elsewhere, and your revenue gets impacted. Secure Web Accelerator protects your website from cyber-attacks and keeps your website online.
5. Get your DMARC policy to p=reject
Another place to protect your brand is email. There are records you can add to your DNS to protect against phishing and fraud in the inbox.
DMARC is a policy that you can set relating to any service that sends or attempts to send email from your domains. Enforcing your DMARC and related security policies correctly means emails sent from your domains have higher deliverability rates and are authenticated so they cannot be spoofed or impersonated by cyber criminals.
6. Know your rights if someone is infringing on your brand
When in doubt, if you believe someone is infringing on your brand, do not hesitate to consult with the 101domain Corporate Brand Services team. Our team has years of experience in helping brand owners combat online brand abuse through various methods. It is essential to work with experts in this matter to prevent overplaying your hand and throwing money down the drain.
When inflation is high, people cut back on spending. Buying razors is necessary for some people, but for others, it may be the first subscription service they cancel. Which strategy is better if you are trying to grow your business in a shrinking economy? Should you target people who buy razors occasionally and convince them to purchase from you when they do, or instead, go after your competitor's clients who you know are consistently buying razors? The latter is low-hanging fruit in comparison. 
Your competitors will come for you. Will you be ready when they do?