The Meaning Behind That .IO Domain You Keep Seeing Everywhere
Seeing dot io everywhere but not sure what "io" is? You're not alone. io domain is a popular yet puzzling domain to many people. Originally serving as the domain for the British Indian Ocean Territory, you may be wondering why the domain for such a small and obscure part of the world is being scooped up by start-ups left and right. You have probably seen io domain names around on billboards or associate them with new software developments on the market, but if you work in the tech industry you know dot io as the domain abbreviation for input/output.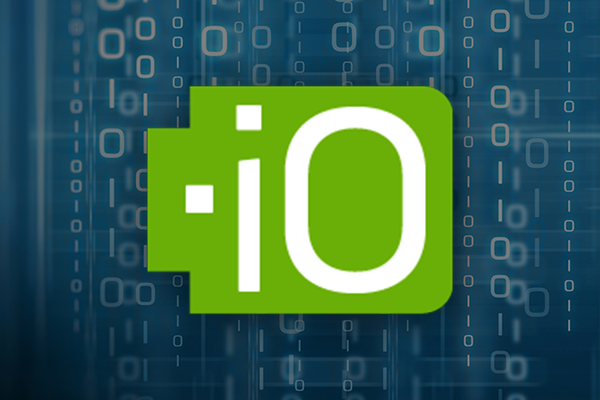 Why .io tld is the best domain for tech startups
io domain meaning
To the tech and software development world, dot io is a common industry term so it speaks directly to that audience while those just starting to become exposed to io domain names are intrigued. When you see something trending, and you're not sure why you naturally become curious. This is the allure of registering the io domain versus a classic generic top level domain. As consumers begin to become educated on the io domain meaning, they'll soon begin to automatically associate brands with io domain names as industry trailblazers.
word play
Have you ever noticed how many words end with "io"? There's portfolio, studio, audio and cheerio to name a few! io domain names let you word play and hack your brand name into a shorter website address.
less characters 
When it comes to domain names, the less characters the better. An advantage of .io tld is that it falls into the io country code domain category and therefore has the perk of being only two characters long instead of the minimum requirement of three generic top level domains have.
more availability, better pricing 
Unlike some country code domains however, io domains are unrestricted meaning you don't need to live in that country to register the domain and there are no premium domains, so you can get a better name for a better price. Getting the right domain to communicate a message that is relevant to your audience as the io domain meaning does is a huge benefit.
The thing about early adopters is that they set the precedent for everyone else. The British Indian Ocean Territory didn't decide to start marketing io domain mean as input/output. The tech industry made io domain happen, like Gretchen Wieners could never make fetch happen.
Good thing for you early adopters, is that you have a greater selection of io domain names because not everyone is on your level yet.
Today any brand and any person has the power to disrupt entire industries. We see it happening all the time with Elon Musk in the automobile, tech and space industries and Slack challenging the conventions of email. io domains are getting a lot of exposure and that's because the brands using io domain names are the ones making waves in the market.
Now's the time to get wavy!