Domain names give you the title to an asset on the Internet, but they don't give you a website. For that, you need web hosting. Domains also don't provide you with brand protection across the Internet—until now. Introducing TrueName™ by Donuts. 
Donuts Domain Registry Introduces TrueName™
Everyone is familiar with the .com, .net, and .org domains of the Internet. What you may not know is that every top-level domain (TLD) is its own brand. For example, Verisign is the company behind .com and .net. Educause manages .edu domain. Afilias is another large domain operator (also known as a domain registrar) for .org, .info, and hundreds of others. If you haven't heard these names before, we are excited to introduce you to Donuts, inc.
Donuts is a domain name registry that has an extensive portfolio of new generic top-level domains. Donuts has always been a trailblazer for brand protection. Their first venture into online security, the Donuts Protected Marks List (DPML), is a popular domain blocking service that disallows domain name registrations using your trademark across all domain providers for every Donuts top-level domain. That's 242 TLDs and counting!
What is Donuts TrueName™?
Donuts is now offering the first built-in security technology of its kind. All new and existing Donuts domain names will now have TrueName™ included—at no additional cost. If you already have a Donuts domain name, congrats! You just got a major security upgrade. Donuts TrueName™ prevents the registration of fraudulent domain registrations, including counterfeit lookalike domain names that substitute letters or numbers with characters from Latin, Greek, and Cyrillic scripts, also known as homograph domains. Homograph domains are commonly used in email phishing attacks because they are nearly impossible to detect with an untrained eye. With TrueName™, no one can register any homograph variations of your domain name. Donuts identified this particular type of cyber attack as a pain point for many businesses.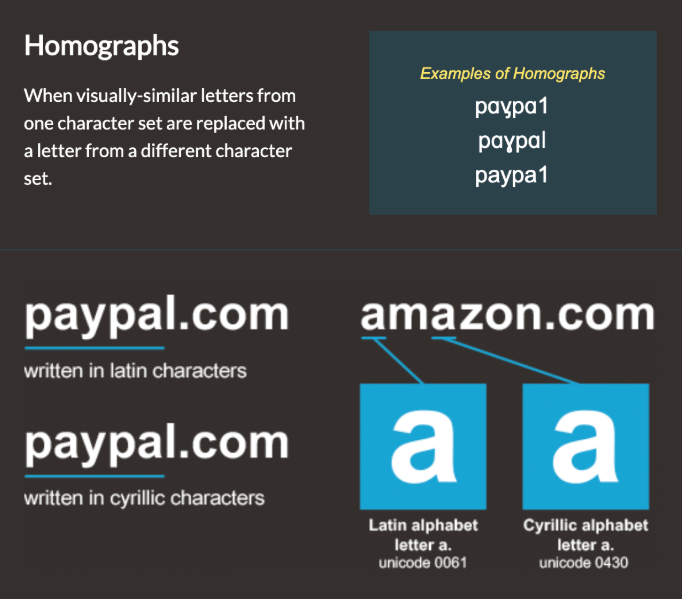 In 2019, 76% of businesses reported being a victim of a phishing attack. 
Registering domain names as a defensive strategy is one way to minimize disruption to your business due to a cyber attack. But that can get expensive. Educating your employees is another. However, this method does not guarantee your protection due to variables in human emotion and error. Donuts TrueName™ alleviates the need to register multiple variations of your domain name to protect your business, your employees, and your customers—a single Donuts domain name with TrueName™ does it all.
Our Takeaway: Not All TLDs Are Created Equal
Next time you register a domain name, you may want to consider Donuts domains over a traditional .com or .net. Donuts TrueName™ is proof that the Internet is changing, and it is essential to partner with companies that build their products, services, and processes with security in mind. We share the same vision as Donuts, a safer Internet for the clients we serve.  
Donuts' TLD portfolio has always offered businesses the most flexibility, choice, and performance, as well as endless possibilities for brands to own, amplify, and secure their online identity. TrueName™ sweetens this offering by making Donuts' domains even more valuable.