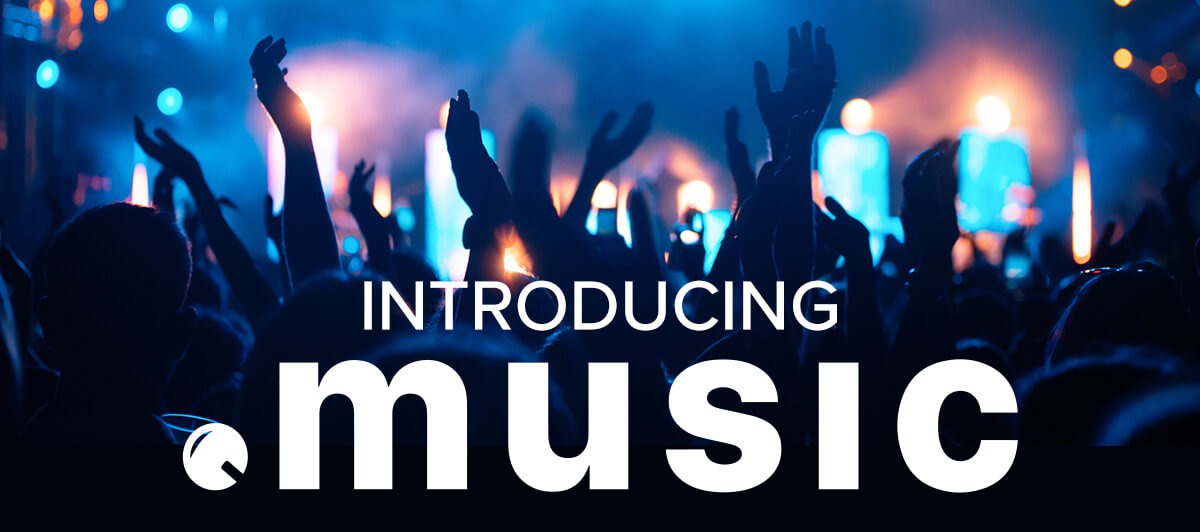 Secure your .music domain name in Sunrise.
We are excited to announce that the long-awaited .MUSIC top-level domain (TLD) is set to launch on September 11, 2023, after more than a decade of anticipation. The extended timeline in bringing .MUSIC to fruition was due to the strong interest from major industry players like Google and Amazon, competing for the exclusive rights to operate within this internet namespace.
The esteemed privilege was ultimately granted to Registry.MUSIC (DotMusic, Limited). We believe Registry.MUSIC is the perfect choice to cater to the global music community. Their vision for .MUSIC extends beyond the fundamental concept of having a dedicated online space for your brand. In addition to owning your name, verified .MUSIC domain owners will also enjoy exclusive access to a music services platform. This platform will serve as a hub for artists, brands, and fans to explore collaborative opportunities.
Who can register a .MUSIC domain name?
To register a .MUSIC domain name, you must have a nexus with the global music community.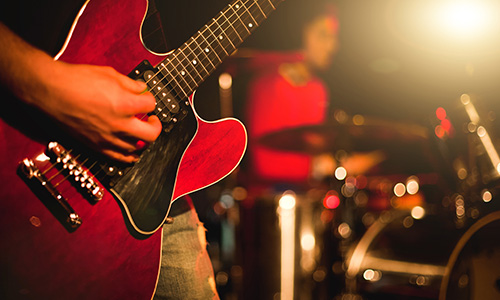 Individuals can qualify with their legal name as either a musician, band, or music industry professional. Unregistered group or performance names require establishing an initial music record or music connections that can be documented or verified before registering the associated domain name.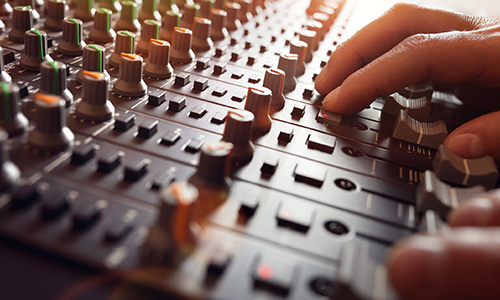 Organizations can qualify with their established and understood music brand or company name through registered trademarks and other government-issued documentation. The registry may reserve some geographical, genre, and generic words.
.MUSIC Timeline and Launch Schedule
Sunrise Phase
Dates: September 11, 2023 through November 15, 2023
Eligibility: Brands registered in the Trademark Clearinghouse with a valid SMD file
Pricing: $949.00, followed by standard renewal at $64.99 / year
Community Phase
Dates: October 16, 2023 through March 9, 2024 
Eligibility: Major labels, indies, music community organizations and its members
Pricing: TBD
General Availability
Dates: April 10, 2024
Eligibility: Any user with a music nexus
Pricing: $59.99 / year
How to register .MUSIC domain in Sunrise
A major benefit of validating your registered trademarks with the Trademark Clearinghouse (TMCH) is that you gain priority registration for every launch of new top-level domains in the Sunrise Registration Period. Now is the perfect moment to take advantage of your TMCH validation or get your trademarks validated to secure your trademarked domain names in the Sunrise Phase for .MUSIC domain starting on September 11, 2023.
Our staff is trained and ready to guide you through the trademark validation process so you can quickly and effortlessly secure your domain name in any Sunrise Phase. As an added benefit, the TMCH will send you domain name alerts if other parties register new generic domains of their matching trademarks across any domain provider.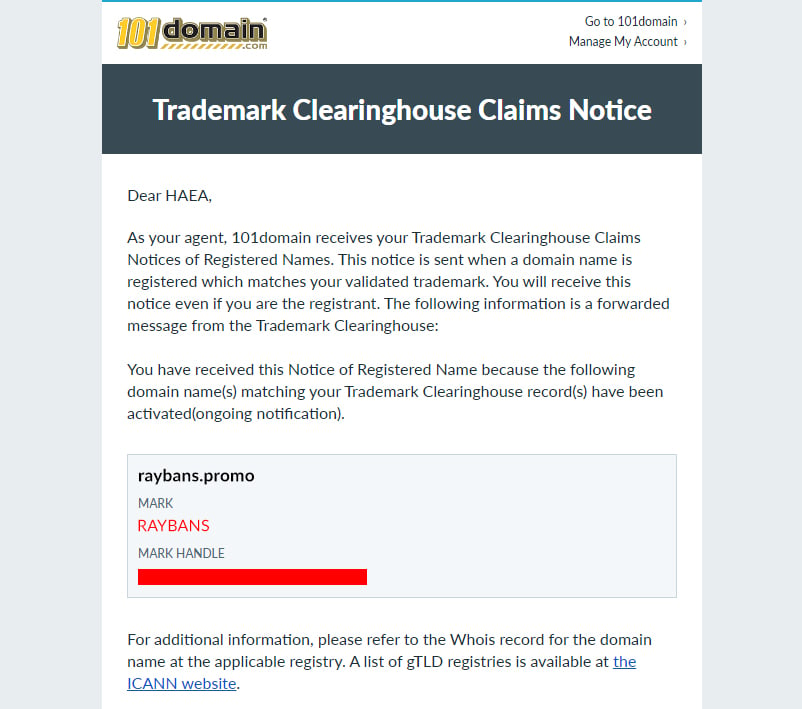 It's important to note that many artists and bands share names with well-known brands like Target, CNN, Exxon, and IBM, so securing your .MUSIC domain name in the Sunrise Phase is crucial. Musicians hold legitimate rights to these names, and failing to register during this phase could result in losing ownership. It's also worth noting that .MUSIC will retail at the relatively low price of $59.99 during the following phases, increasing the likelihood of domain names being registered.
Secure your .music domain name in Sunrise.
How to register a .MUSIC domain name in the Community Phase
The Community Phase allows members of music community organizations or corporations with registered trademarks to apply for domain names they have a nexus to before .MUSIC is open to the public. In this six-month phase starting on October 16, 2023, interested music community members will submit applications for domain names directly to Registry.MUSIC. The goal of this phase is to protect intellectual property rights and allocate domain names to the appropriate applicant before General Availability.
If multiple applicants for the same domain name exist, the registry will request additional information to determine who has a more legitimate claim to the domain name. If one or more parties have a significant claim to the name, it will go to a private auction.
Once your application is approved in the Community Phase, the registry will give you a registration token, which you can use at 101domain to register your .MUSIC domain name.
Registry.MUSIC is not accepting applications for the Community Phase at this time, but we will update you as soon as we have more information on how to apply.
Sign up to be notified by email when the Community Phase opens:
How to register a .MUSIC domain in General Availability
When General Availability begins on April 10, 2024, individuals with a nexus to the global music community can register .MUSIC domain names at 101domain. Pre-orders for General Availability are not currently available, but we hope to be able to accept orders early next year.
A General Availability Pre-Order offers your best opportunity to secure your desired domain name right at the phase's start. Here's how it works: You pay for a General Availability registration, and once the phase begins, we'll promptly submit your order. Rest assured, there's no risk—if we are unable to secure your chosen name, you'll receive a full 100% refund.
Sign up to be notified by email when we begin accepting Pre-Orders:
What are the benefits of registering a .MUSIC domain?
By registering a .MUSIC domain name, you gain exclusive access to the industry's first-ever verified, secure, and standardized music identification service. This platform, called the Music Hub, is where users will be able to access, consume, purchase, and use verified music services.
Brands, artists, music professionals, and companies with a verified .MUSIC ID will be able to create distinct profiles showcasing images, content, offerings, and more. Fans will have a dashboard as well where they can log in to my.MUSIC and follow artists and businesses. Music Search, Music Channels, a marketplace, analytics, and more will be part of the Music Hub experience.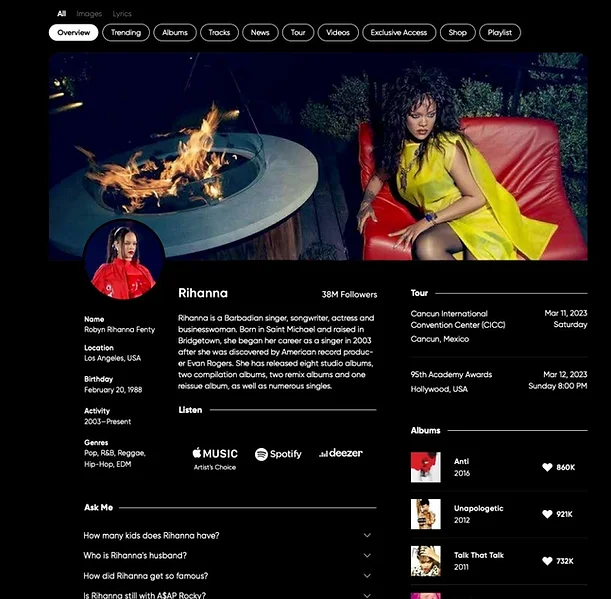 A .MUSIC ID establishes a verified identity standard, similar to a passport, tailored for the music community and industry. Verified IDs are experiencing rapid adoption across platforms and companies, including Twitter, Facebook, and Microsoft, enhancing platform users' trust and confidence.
Your .MUSIC domain name and verified .MUSIC ID will grant you access to the Music Hub. The Music Hub will have a login for verified .MUSIC ID users, much like what you would do for Facebook or LinkedIn. Similar to Apple's App Store ®, the Music Hub will be the future marketplace for the global music community. 
Registry.MUSIC firmly believes that this verification mechanism will empower future music innovation, technological progress (including artificial intelligence), secure transactions, and collaborative community efforts among music creators, professionals, and companies. This process ensures that the entity associated with a .MUSIC domain name is indeed the genuine entity it claims to be.
What verified music services will be available at launch?
The Music Hub will launch in 2024, with two powerful music services:
Search.MUSIC

– the world's first music-exclusive search engine

Channels.MUSIC

– a global music and targeted promotion automated listing service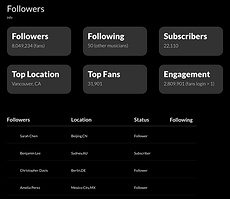 The Music Hub will provide additional free services and features over time: 
.MUSIC ID/Music analytics
Advanced Music Search Engine Controls
Search Engine Branding
Promotion & Discovery
Industry Directory
Fan Membership Services
Private Messaging
Collaboration and Networking
Music Events Sponsorships
Secure Transactions
The power of .MUSIC for corporate brands
By registering a .MUSIC domain, you unlock exclusive access to the future Music Hub platform. Being a part of the Music Hub will not only enhance your brand recognition but also open doors to potential partnerships and opportunities within the music community. The platform aims to foster a supportive environment, amplifying the visibility of brands and artists alike. 
One such example of how corporate brands can build relationships within the global music community by utilizing the Music Hub is music sponsorship events. Renowned brands like Apple, American Express, Pepsi, and Adidas are harnessing the power of music by strategically sponsoring music events, such as the Montreal Jazz Festival, Coachella, and Tomorrowland.
Music is a universal language that touches and connects with audiences on a deep, emotional level and can elevate customer goodwill towards sponsoring brands. The Music Hub, which will will be released at General Availability on April 10, 2024, will provide additional free services and features over time to assist corporate brands. We are excited to share more about this exciting opportunity as we learn more.
Registering a .MUSIC domain is an essential move for corporate clients looking to secure their brand and trademark. The benefits extend beyond just owning a unique domain extension.  You also gain exclusive access to the future Music Hub. This platform promises to be a game-changer for the music industry, offering a dedicated space for artists, music professionals, and enthusiasts to connect and collaborate.
So, if you're a corporate client looking to make a lasting impact in the music industry, now is the time to secure your .MUSIC domain. By doing so, you'll not only safeguard your brand but also position yourself at the forefront of this exciting movement. Please reach out to us if you have any questions. Our staff is ready to help you quickly and effortlessly secure your domain name in Sunrise.