The headlines for Non-fungible token (NFT) activity have been slowly shifting away from the record-breaking sales towards a more structured coverage of the recent developments, pointing to healthy market stabilization and growth. The underlying technology is here to stay – we take a look at some of the how's and why's.
How are brands building on the NFT craze?
The experimentation with NFTs was only one of the many attempts by businesses in recent months to get involved as the race for the metaverse began. An example of a famous brand exploring its depth includes the recent partnership between Stella Artois and an
NFT gaming experience
by ZED RUN. Branded as the world's first NFT horse racing game built on Ethereum, ZED RUN introduced a custom set of Stella Artois' horse breeds with themed skins and a 3D racetrack. Inevitably, a question arises – where is our place in this fascinating digital future?
For many, the answer is closer than we think. NFT utilization goes beyond enjoying and trading a work of digital art in one's wallet. Ticketing, membership badges, wearable items, gaming assets, and domain names are some of the many other functionalities that the NFT allows. As with any new digital ecosystem, the naming aspect remains a crucial part of one's brand. It is the first thing users see when discovering your product, service, or art. Making the name memorable can go a long way.
.ART domain becomes the home for NFTs
There is a pattern that unites businesses, projects, collections, and portfolios that associate themselves with the blockchain space – they all share a .ART domain. We decided to dive deeper and look at some examples and reasons as to why they select .ART as their online home.
The most apparent and valuable aspect of owning a .ART domain is the element of identity. Art is one of the most powerful and memorable words on the planet that requires no explanation. With a .ART domain name marketing your website is simple and allows you to stand out in the sea of noise. It helps with SEO, is a short identifier, creates space for creativity at a fraction of the price, takes the pressure off of making sure people understand what sector you operate – in short, it makes sense.
Want to see it in action? Here is a comprehensive list of businesses in the blockchain and NFT art communities operating under the .ART umbrella:
ASYNC.ART
NFT Marketplace to create, collect, and trade programmable art
On
Async Art
creators can add layers to their artwork, making 'master' and 'layers' NFTs. Each master is made up of various layers that exist as NFTs independently from each other and can be altered by whoever owns the layer. Async Art also released Async Music, giving the ability to change music composition and tracks to create unique combinations of sounds.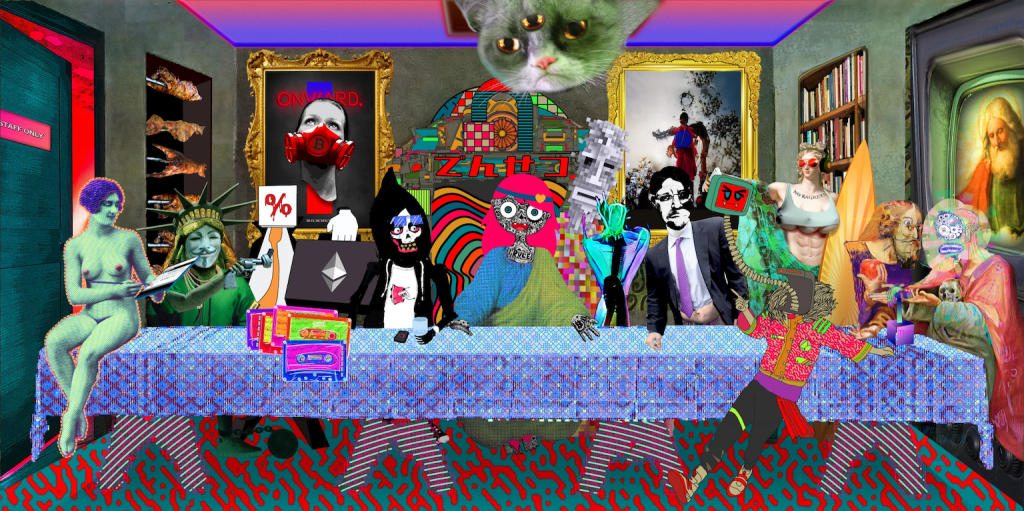 First Supper, by Shortcut, Josie, Sparrow, mlibty, Vans Design, Alotta Money, Twisted Vacancy, Coldie, Hackatao, XCOPY, Matt Kane, Rutger van der Tas and DIGITAL via Async.art
DADA.ART
Creative community with integrated blockchain option
DADA
is the first social network for collaborative visual conversations, uniting the art-making process with the dialogue it sparks. The platform integrates the use of
blockchain technology
which makes it possible for users to monetize their creations.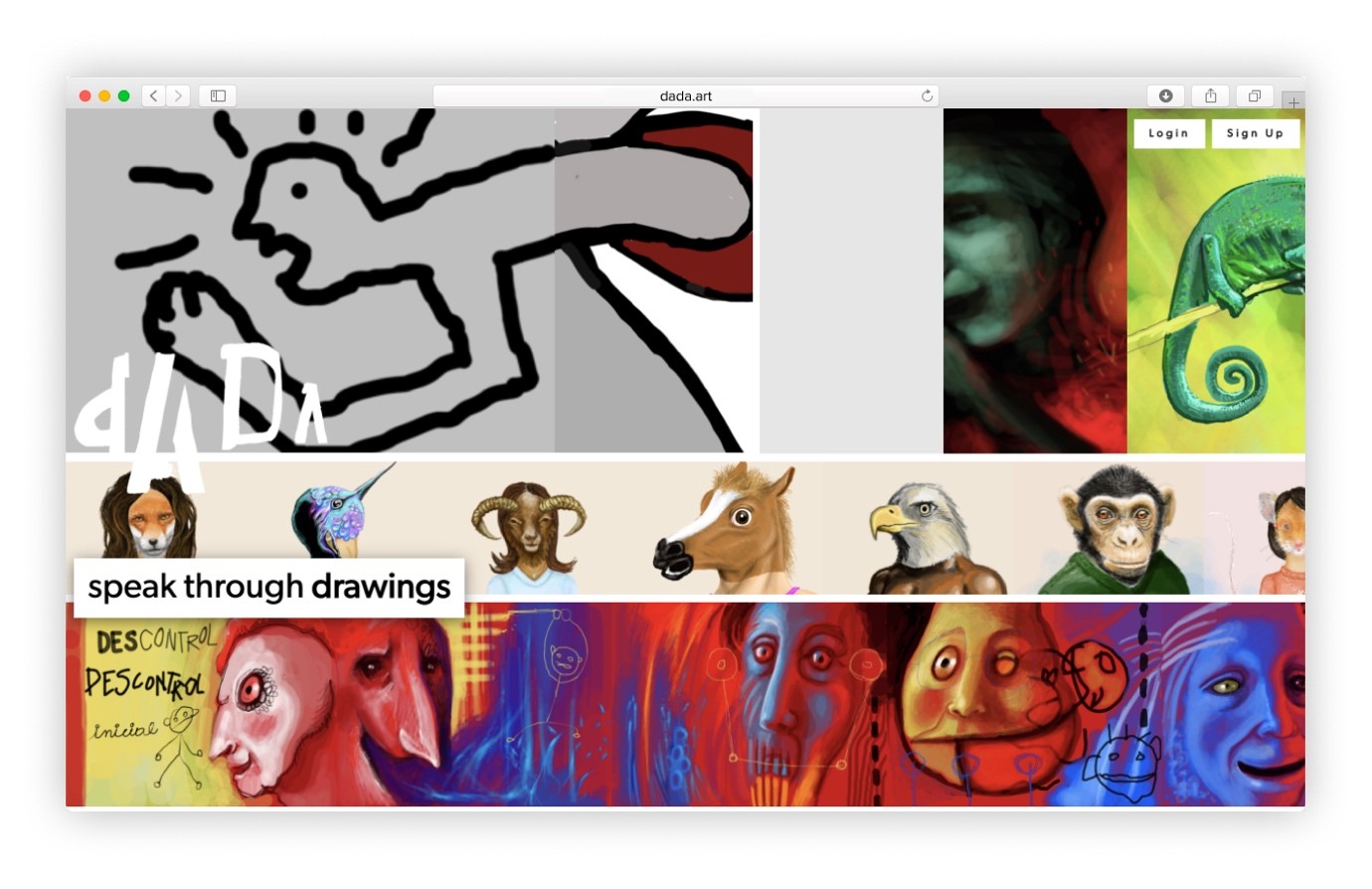 BURN.ART
A token of creation through destruction
Launched by the renowned digital artist Pak,
burn.art
allows users to burn NFTs to receive ashes (
$ASH – Pak's token
) in return. Similar to the physical world, burning a token on the blockchain results in its removal from circulation, i.e., permanently destroying the NFT. Playing with the lack of boundaries and the fluid nature of the virtual space, Pak recreates the cycle of life, inviting people to "Burn art to get ashes to get art to burn art."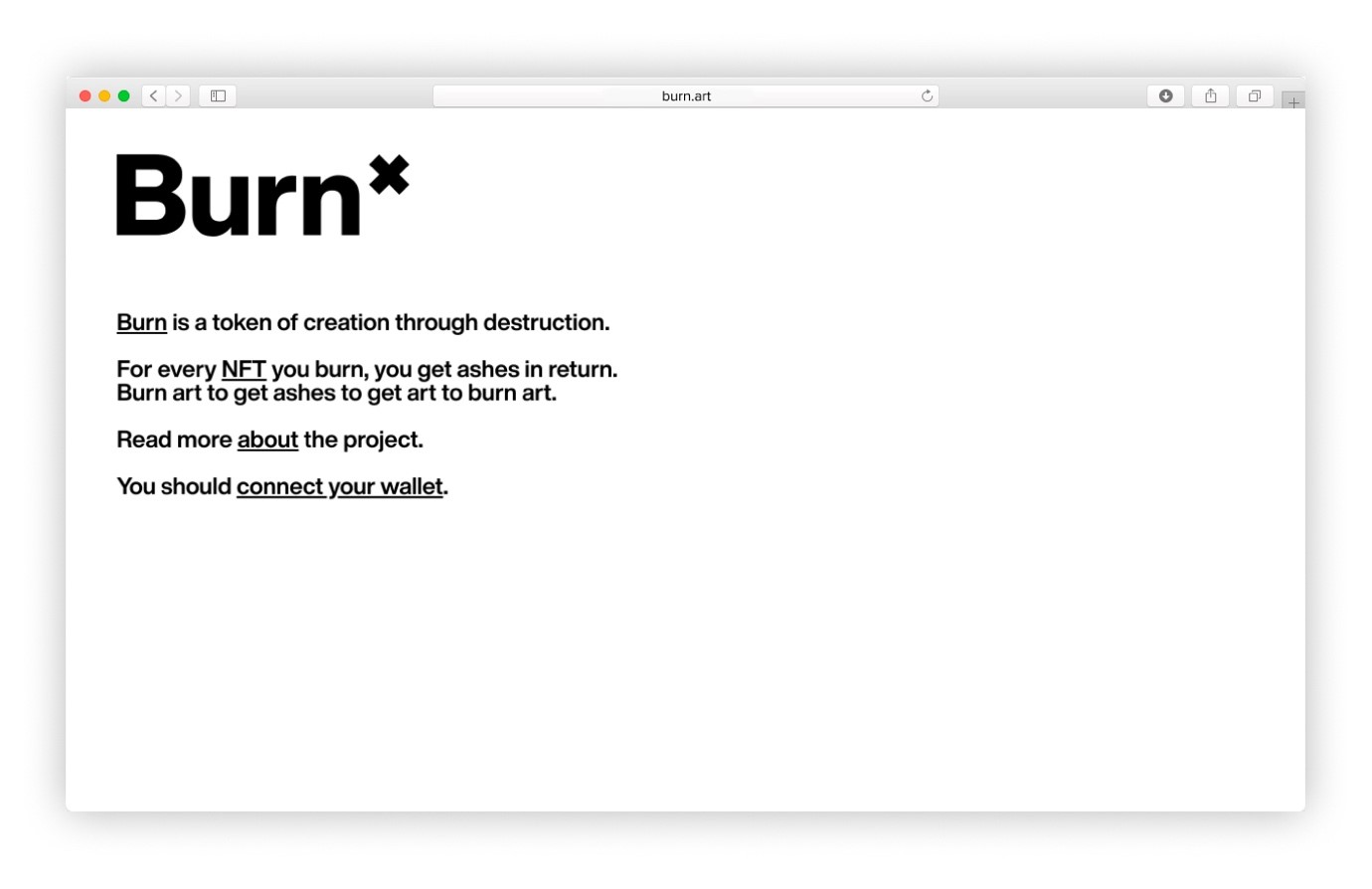 BLOCKCHAIN.ART
Network to discover, buy and sell digital artworks online
The
BC/A
platform features a built-in digital artwork management system tailored to the art world. BC/A provides a secure way for artists, gallerists, institutions, and collectors to manage, sell, and buy digital art.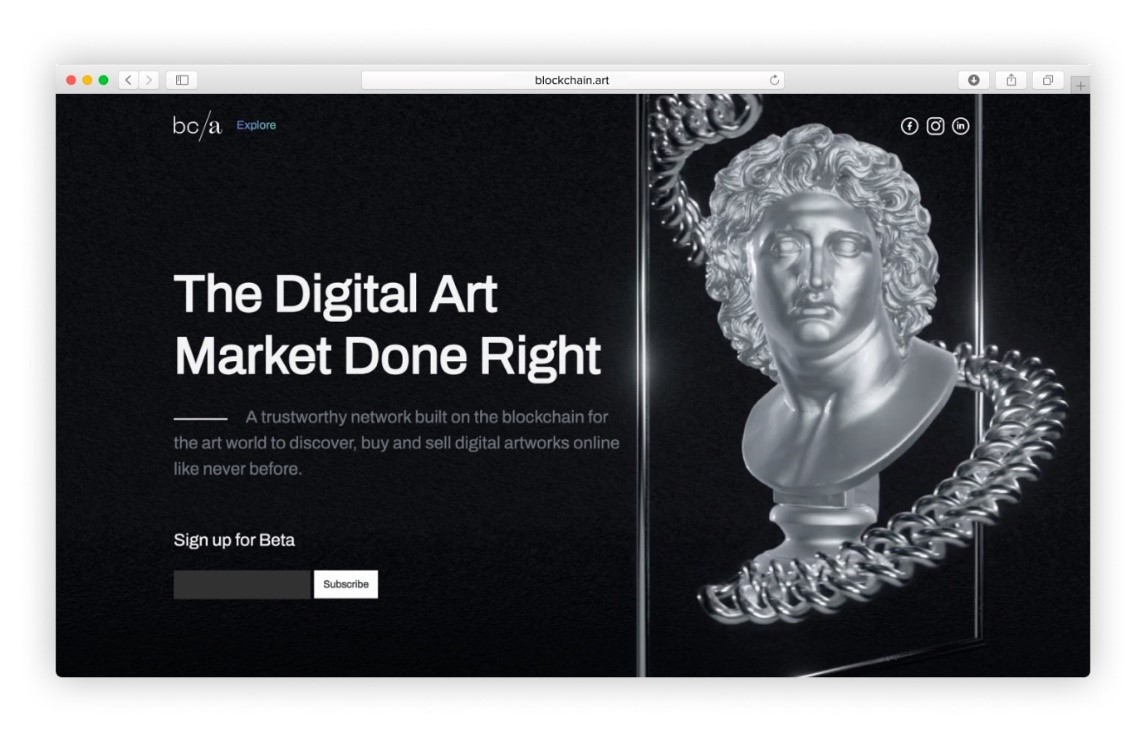 LIMITEDEDITION.ART
NFT digital assets marketplace
The
limited edition
platform offers a range of blockchain-focused products and services that correspond to domain names: assets.art, authentic.art, coa.art, codex.art, hodl.art, ledger.art, kyc.art, verify.art, wallet.art and watermark.art.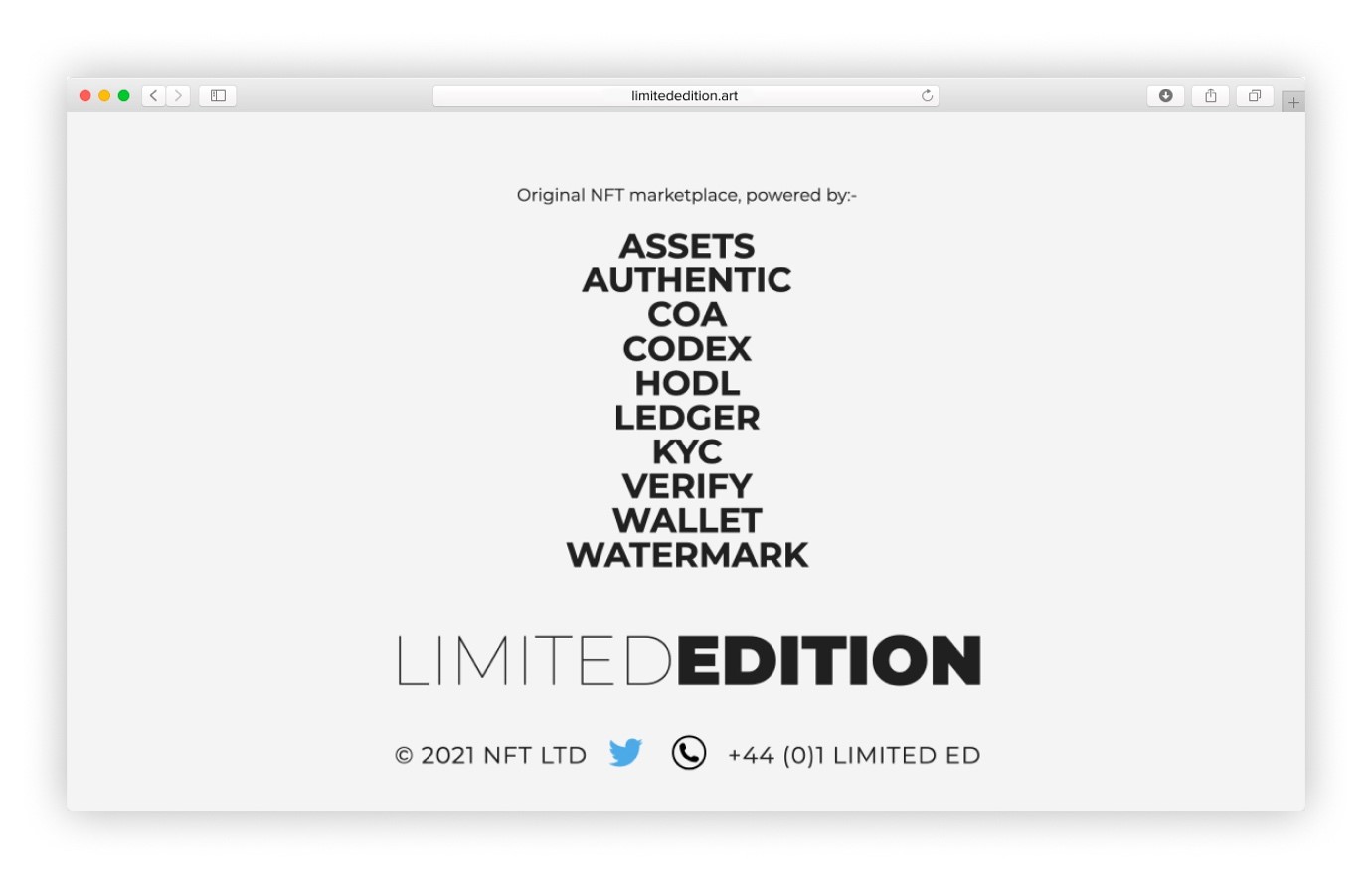 ALL.ART
NFT liquidity pool and licensing rights
The
All-Art
protocol provides constant liquidity for NFTs by introducing a new type of liquidity pool,
AMMs
. While also upgrading the current NFT standard with improved functionalities and embedded license rights called NFT-PRO. They won second place in Solana Season, the largest blockchain hackathon in 2021, and are aiming to provide the art market with much-needed solutions, including copyright and licensing of the NFT artworks.