The Internet is an amazing place because it allows us to share information like never before, but what if it could also be used to securely send and receive payments? Blockchain domain revolutionaries aim to create a new Internet. One in which payments can be universally shared and owners have full control over their domain asset. A decentralized Internet. Sound exciting? Terrifying? Either way, you'll want to read this.
What are blockchain domains?
Blockchain domains are digital assets on a blockchain. The domain name system (DNS) is often compared to the address book of the Internet. Similar to how we use example.com and other traditional domain names to quickly identify a long string of random numbers, known as IP addresses, blockchain domains are used to simplify a user's hexadecimal cryptocurrency wallet address to a human-readable name.
How are blockchain domains different than traditional domain names?
They may look like domain names, but they are no ordinary domain names. To begin, they are not regulated by ICANN which means they have their own rules. ICANN is a nonprofit organization that is tasked with managing and updating namespaces globally while making sure that the network is operational. To resolve blockchain websites, users must use browser extensions or use specific browsers like Firefox that are integrated with these extensions.
Blockchain domains also have a few specific use cases.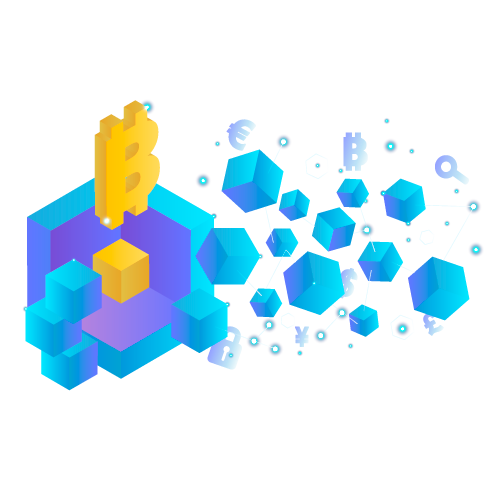 1. Payment Gateway
The first and foremost use case for blockchain domains is sending secure payments instantaneously around the world. Tools like Paypal, Stripe, and Venmo have made it easy for people in the United States to accept digital payments, but they don't integrate easily with other parts of the world.
Blockchain domains make it as simple and as attaching your cryptocurrency wallet address to your domain name and sending users there to pay. This process is cheap and payments can be sent from anywhere in the world to anywhere in the world in an instant.
2. No Censorship
As a domain registrar, we understand the monumental responsibility of keeping the Internet a safe place while still enabling freedom of speech. ICANN and many registrars like 101domain, enforce policies that prevent domain name registration for use as phishing sites or for other illegal activities, such as unsolicited commercial email ("spam") and distribution of malware, including abusing copyrighted and trademarked material. Blockchain domains, on the other hand, have no such policies in place. Therefore, anyone can build a censorship-resistant website.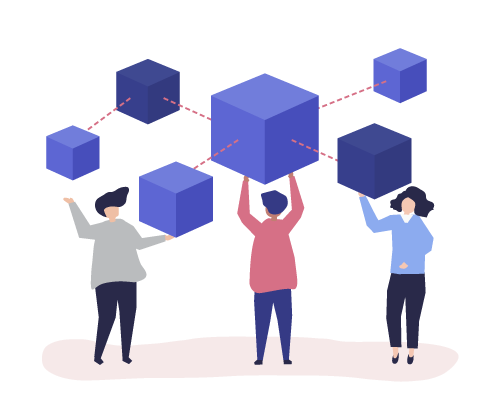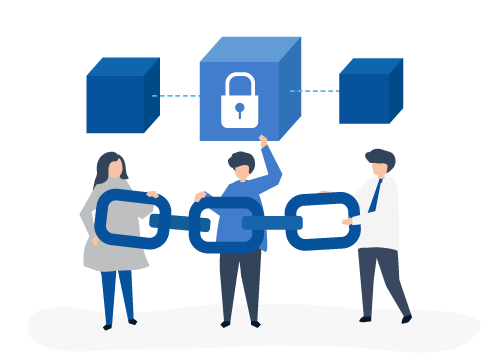 Total Control
Unlike traditional domain names that are operated under domain registrars like 101domain, blockchain domains are stored in your cryptocurrency wallet. This means that no company or court order can take down your domain name.
Why do you need brand protection in the new Internet?
As you can see, what makes blockchain domains so powerful is also what makes them dangerous. Blockchain-based DNS projects bring power to the domain owner and create a decentralized protocol that exists alongside the DNS protocol for the web. Without censorship, this new Internet is essentially the Wild Wild West.
Blockchain domain names do not have traditional trademark protection mechanisms in place like .COM or .ORG domain names. Thus, we advise brand owners to defensively protect their trademarks from cybersquatting.
Who provides blockchain domains?
With the largest selection of top-level domains available anywhere, 101domain is excited to offer blockchain domains to our clients.
We launched our first partnership back in 2018 with Ethereum Blockchain, and now we are offering blockchain domains by Handshake. Handshake is the first to pre-reserve names for existing trademark name holders, with highly anticipated blockchain domains coming down the pike.
Ethereum Name Service
ENS is Ethereum's version of the DNS and offers a secure and decentralized way to address resources both on and off the blockchain using simple, human-readable names.
Zilliqa Naming Service
A major difference with these blockchain domains is that once registered, the domains are registered for life, as opposed to renting them in the traditional ICANN system. Annual fees cover the management of the domain.
Register .crypto domain
This censorship-resistant freedom .crypto domain provides is huge, not only for the crypto community but for the future of the Internet.
Buy .crypto domain at 49.99 USD / yr 
Transfer .crypto domain at 49.99 USD / yr 
Handshake 
Handshake creates a decentralized public common for name registration on the Ethereum blockchain—uncensorable, permissionless, and free of gatekeepers.
Register .txt domain
Put text files on the web with the .txt domain to make your plain text files such as notes and memos accessible on all your devices.
Buy .txt domain at 49.99 USD / yr 
Transfer .txt domain at 49.99 USD / yr 
MORE COMING SOON