Google Docs Word Processing for Teams

Never Save (Or Lose) A Word Doc Again
With Google Docs, you will never have to save a word doc again or lose all of your hard work when you forget to save your Word doc, and it disappears for good. Create, edit, and share text documents in your browser. The best part is that it is cloud-native so multiple people can work on a document at the same time, and every change is automatically saved.
Share Documents With Ease
A major pain point of using legacy tools like Microsoft Word is sharing documents. With a traditional Word document, you have to save it to your computer, share it via email or some other means. The recipient would have to open the document (hope that it isn't Read-Only) , make edits or add to the document, save it to their computer and then send it back. Just writing out that process is tiring. 
Everything is faster with Google Docs. To share a document, all you have to do is click the Share button. Here you have a few options to add people within your Google Workspace organization, or make it public so that anyone inside or outside of your organization with the link can open. To improve your collaboration even more, Google Docs sharing settings allows you to make the document available for viewing, commenting, or editing.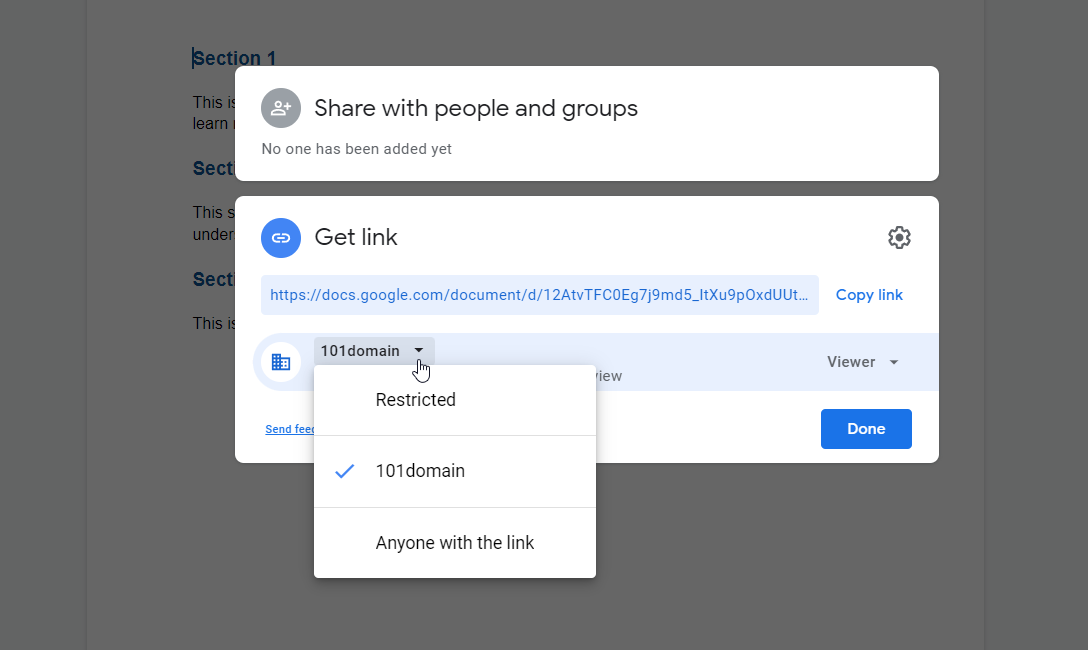 Organize Your Documents With A Table Of Contents
The table of contents feature makes it easy to find sections you are looking for quickly. As a content writer I use this feature all of the time to organize my thoughts and allow others on my team to see what I'm working on at a glance. Google Docs automatically generates a table of contents when you emphasize headings with bold type or larger fonts. It's easy to remove these auto-generated suggestions from the table of contents if you don't want to include them. You can also add missing sections by using the Format > Paragraph Styles tool.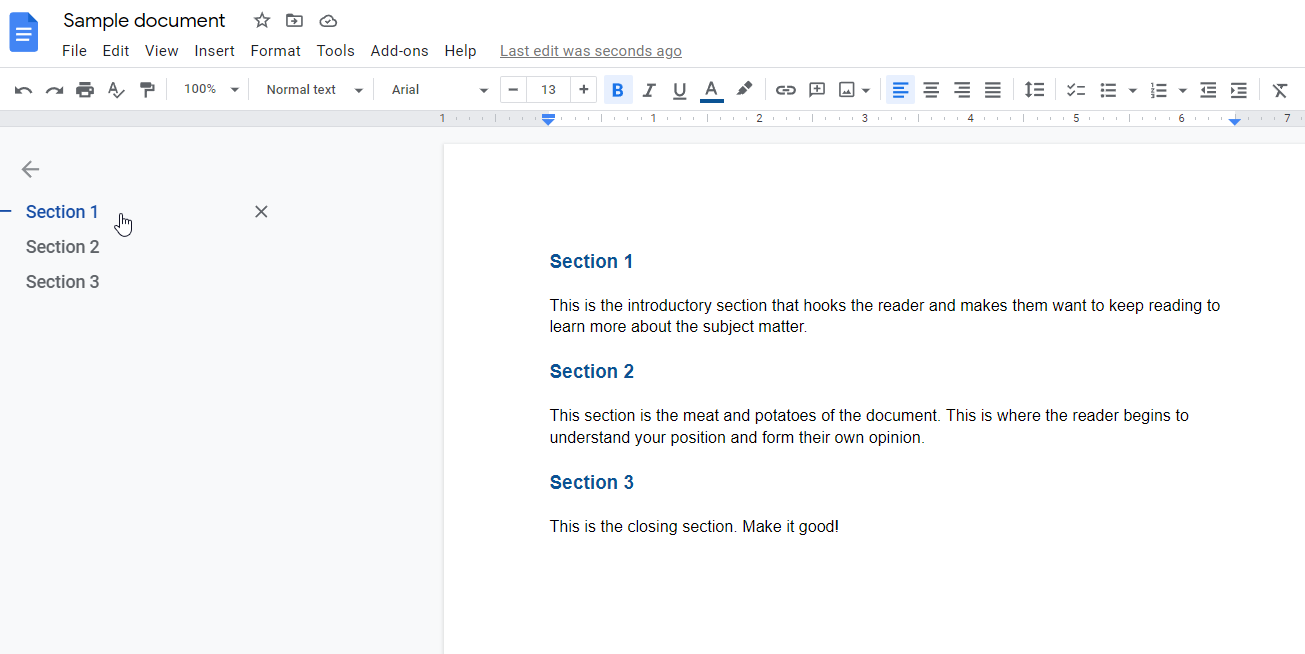 Work From Anywhere With Offline Mode
Another cool feature is offline mode. Because Google Workspace is based in the cloud, and you primarily use the applications through a web browser, you may think you need WIFI to work. With offline mode, you can work on Google Docs from anywhere even without internet connection or wifi.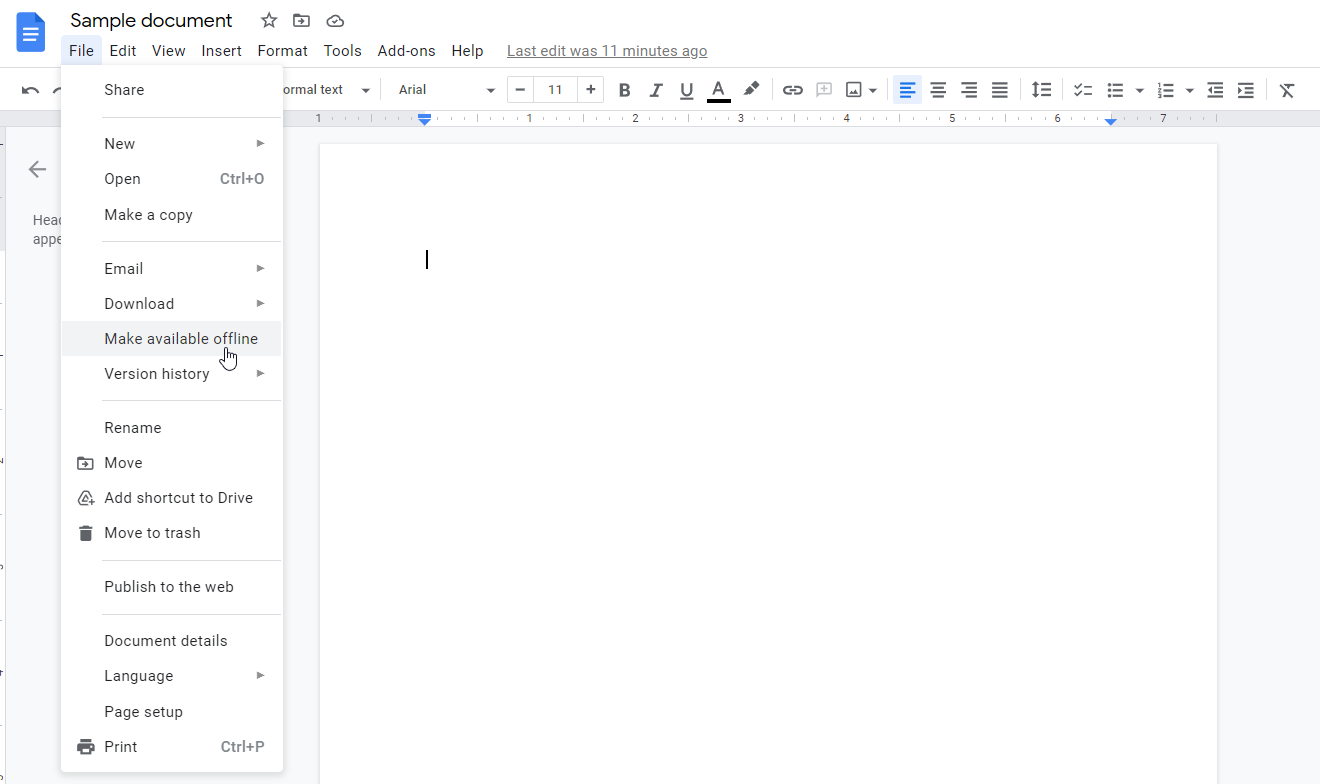 Present Your Document In A Google Meet
We mentioned it above, but one of the best parts of Google Docs is the ability to work on documents simultaneously. Because everything lives in the cloud, you can write on a document at the same time as another team member. All Google Workspace applications are seamlessly integrated. There is a button in the top right corner of your screen that allows you to present your document in a meeting in Google Meet.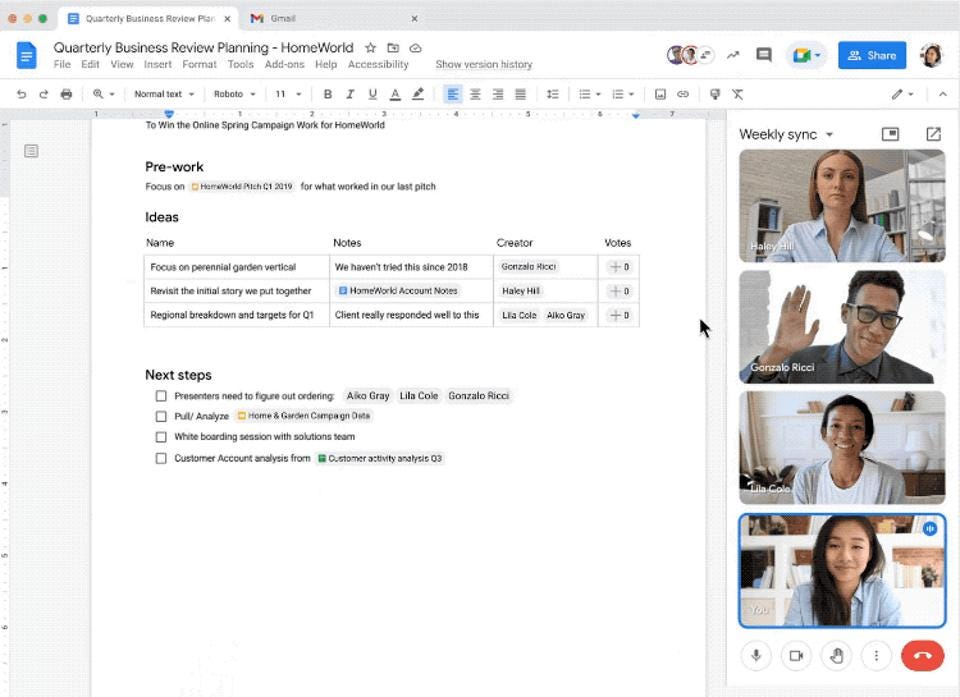 Start A Google Search From Your Document
When you're writing you often need to conduct research at the same time. Research today, for many, begins with a Google search. To streamline this process, Google added a tool inside of Google Docs that allows you to search across the cloud-native apps in your Google Workspace account, the web, and images. Once you find what you are looking for you can click it to open in a new tab. Could it be any easier?!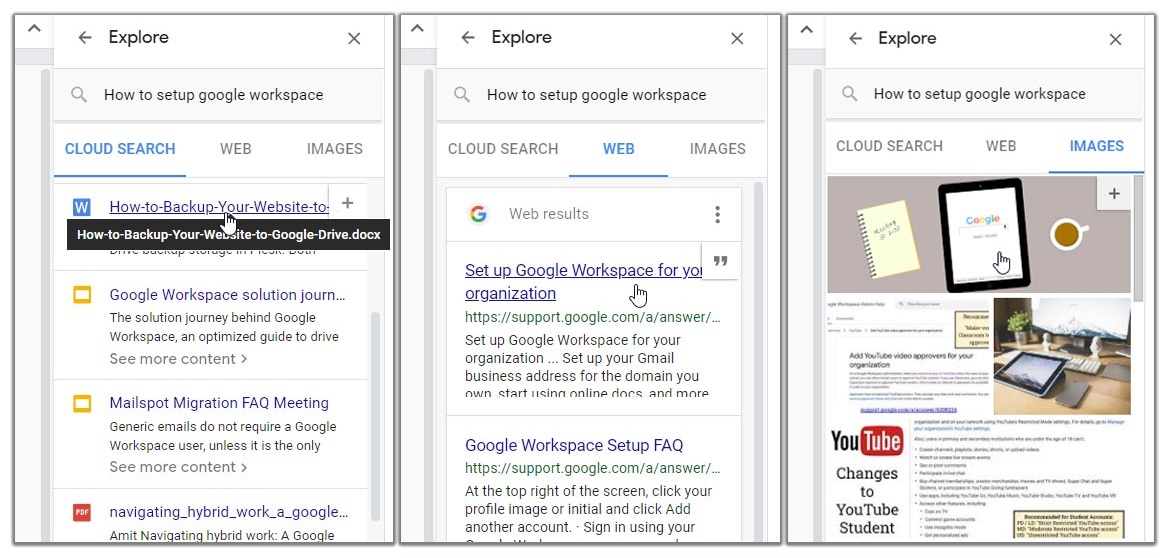 Use Voice Typing To Get Your Words Out Quicker
Raise your hand if you or someone you know speaks into their phone to text. I know for a fact everyone reading this has their hand raised. Many people prefer to send voice memos instead of texts or send text messages by talking into their phone because it's faster and easier than texting or typing. Google Docs voice typing tool allows writers to transcribe their voice recordings into words on their document. How cool is that?!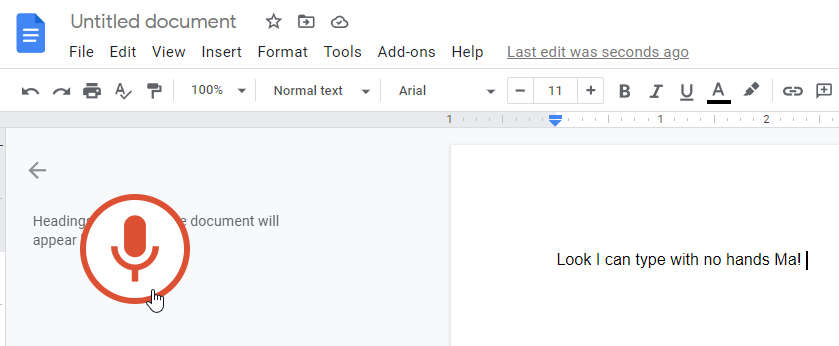 Edit Documents Together Like A Pro
The "@" symbol has become the most widely used symbol in our generation. It's the home of our online personas so it makes sense that companies like Google are incorporating it into tools for work as well. Communicate through built-in chat and ask questions through including comments. You can @ people so they get a notification to respond inviting them to collaborate. Google Docs shows you unlimited revision history so you can track changes and undo when needed.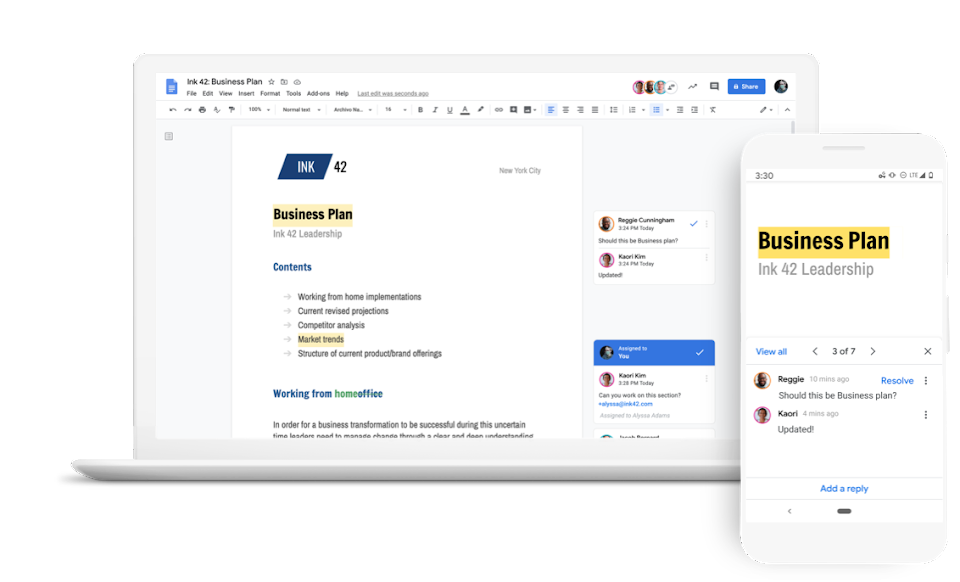 Google Workspace is a set of productivity and collaboration tools that helps individuals, teams, and businesses get more done with fewer distractions. Try it yourself—for free!