Google Meet Video Meetings for Teams and Businesses

4 reasons we love Google Meet (more than Zoom!)
Google Meet is the modern way to meet. Whether you are back in the office, still working from home, or taking a hybrid approach, being able to meet and chat with your team face-to-face is essential for collaboration, innovation, and productivity. Compared to competitors like Zoom and GoToMeeting, Google Meet comes out on top in the areas of security, user experience, and cost.
1. Trusted by enterprises around the world
Google's secure-by-design infrastructure keeps your meetings safe. If someone from outside of your organization tries to join you will receive a message. Anyone in the meeting can admit or deny that person's entrance to the meeting. Zoom meetings are notoriously crashed by random attendees, while legitimate attendees are often stuck waiting to be let in. The Google Meet interface makes hosting secure meetings a simple task.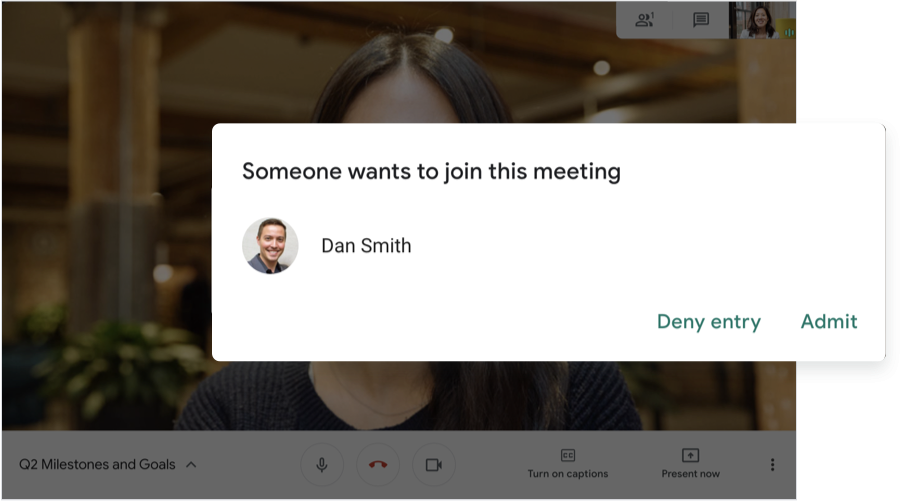 2. No plug-ins, logins, or downloads required
Unlike Zoom, with Google Meet you don't have to worry about whether your teammates, clients, or customers have the right accounts, plug-ins, or installations to join the meeting. All you have to do is set up a meeting and share the link that anyone inside or outside of your organization can use.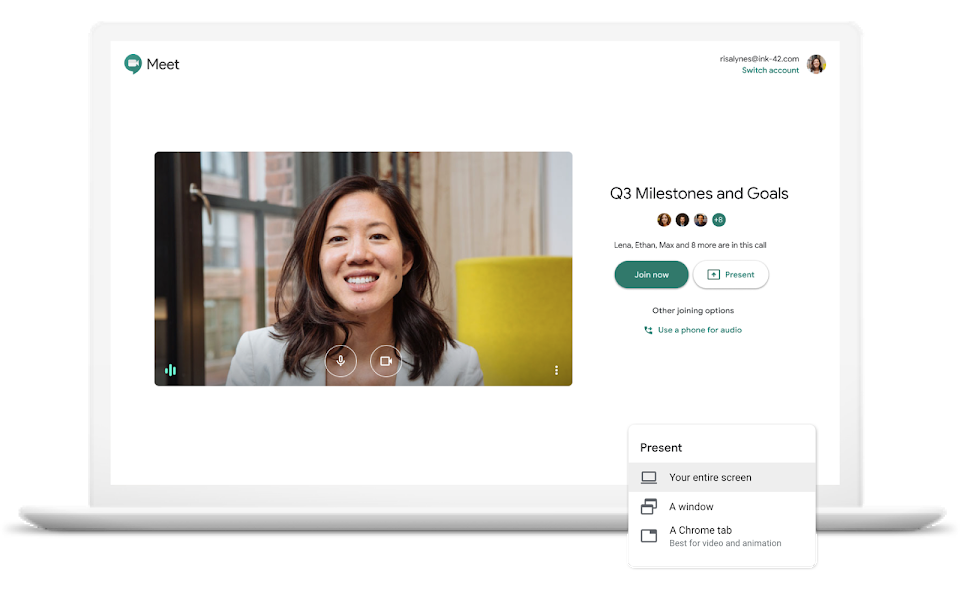 3. Designed to make multi-person video calls a breeze
Helpful features like live captions, low-light mode, and noise cancellation make meetings more productive. Google's AI-powered live captioning transcribes the meeting conversation in real-time. Live captions help everyone keep up with the conversation and bridge the gap for language barriers, hearing impairments, and are a great tool for note-taking. Google Meet live captioning is available in English, French, German, Portuguese, and Spanish.
Whether you are working from home or the office, Google Meet will automatically adjust poor lighting and brighten your video image for a better meeting experience. Speaking of working from home we all know how distracting it can be to have the background noise of kids, partners, pets, and life coming through to your meeting. Noise cancellation is available for Google Workspace Business Standard and Enterprise Plus users.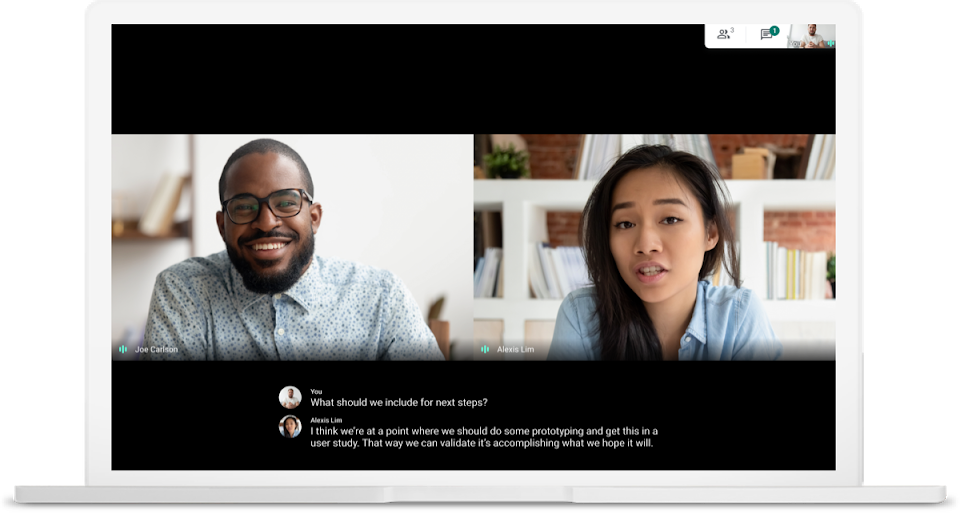 4. Join meetings on the go without wifi or data
Join meetings on the go from your web browser, Google Meet app, Gmail app, or with the dial-in phone number automatically created for each meeting.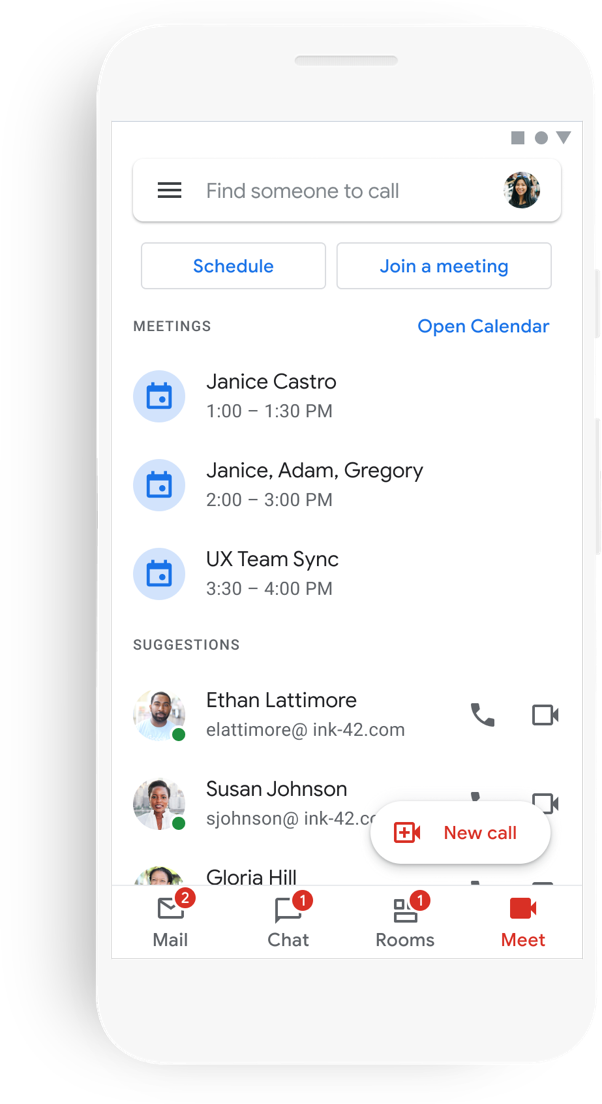 5. Upgrade to recording your meetings
With Google Workspace Business Standard or Enterprise Plus, you get the ability to record your meetings. Meeting recordings are a powerful tool for businesses. If someone can't attend the meeting you can send them a link to the recording to watch at a later time. You can also record meetings for training purposes for new employees to share internally or webinars for customers you can post on your website or YouTube.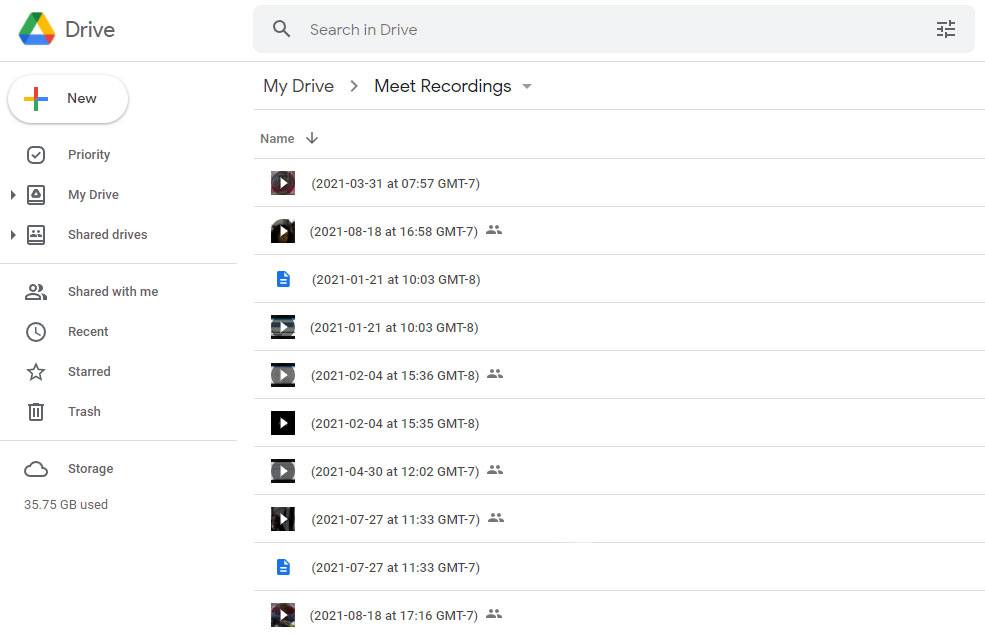 Google Workspace is a set of productivity and collaboration tools that helps individuals, teams, and businesses get more done with fewer distractions. Try it yourself—for free!