Over the years,
Black Friday spending
has continued to grow as shopping habits continue to evolve.
Cyber Monday
 for example, has changed the way we shop on Black Friday. Companies today offer better mobile shopping experiences and in turn, more people are shopping from the comfort of their homes. There has also been a shift in the way we view Black Friday. There is a renewed emphasis on actually spending time with family during the Thanksgiving break (shocker, right?). P
eople are starting to question Black Friday. Are the deals offered on Black Friday really any better? Is it worth skipping out on time with family to shop Black Friday deals? 
Companies that want to succeed are going to have to redefine Black Friday. If the deals alone aren't enough for society today, brands are going to have to bring meaning back to Black Friday. We have 3 ideas to get you started! 
Give Back
Redefine Black Friday and bring it back to its roots. Thanksgiving is about being thankful for what you have, and giving back to those who are less fortunate. Allow your customers to bring in donations or second-hand items in exchange for a coupon or percentage off. If you are a retail store you can take a hint from H&M and accept clothing and textile donations for a special Black Friday discount.
H&M accepts clothing and textiles from ANY brand, in ANY condition at any of their locations, year-round.

Customers who donate are rewarded with a voucher in return. 
If you are a technology company you can collect old devices like phones, iPods, computers, cords, cables, consoles and more. Find a donation that aligns with your brand and industry or opt for a food drive. A charitable drive is a great way to redefine Black Friday, get involved, and lead your community. Bonus – you may also be able to write-off these charitable contributions.
Family Friendly Atmosphere
Not all, but some people feel guilty about leaving their family to participate in Black Friday shopping. Thanksgiving is a time for family. Leave it to Americans to turn a holiday about giving thanks into a shopping frenzy. Challenge the stigma. Take this as an opportunity to redefine Black Friday. Create a family-friendly atmosphere in your store for customers to enjoy on Black Friday. Offer activities to keep the kids entertained while their parents shop. For example, you could offer a children's story reading, face painting, or an arts and crafts station.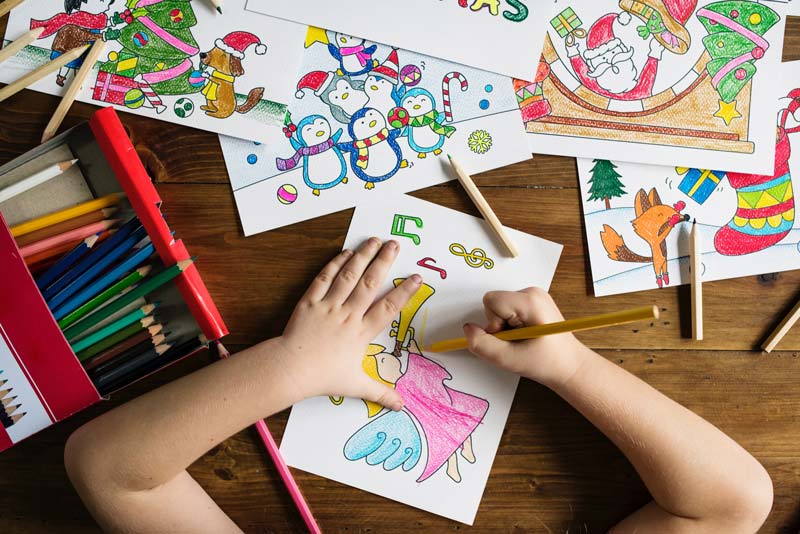 Collaborate on Small Business Saturday
Black Friday has become a very competitive holiday. Companies are always trying new ways to put out a deal earlier, bigger, and better than the competition. Imagine instead, if you could redefine Black Friday as a day to collaborate with and support other local businesses in your area. This year, try teaming up with another brand in your community. The way to make a difference and redefine Back Friday is to make the day about more than shopping. Offer a unique experience for your customer.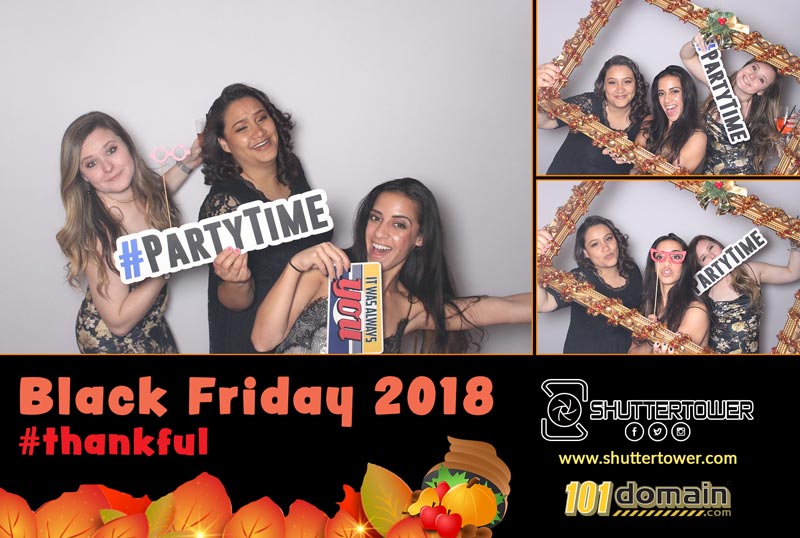 If you are in the retail space you can collaborate with local hairstylists, or makeup artists to offer makeovers. The salons and makeup brands will benefit from gaining exposure to a new client base and showcasing their product on potential customers. Your brand will benefit from keeping customers in your store longer and offering a share-worthy experience they will want to tell their friends about.
If you are a technology brand you can team up with a local photo booth company. Offer free photoshoots for your customers so they can take and post pictures while they're waiting in line. Make sure to create a Black Friday theme for the photo booth prints and digital downloads that feature your brand alongside the photo booth company.
Question for our readers:
Would you try out any of the ideas above this Black Friday?