If you forgot to renew domains it can be embarrassing, costly and downright bad for your brand. Technology is supposed to make our lives easier, but sometimes we humans tend to get in the way. It's said that intelligent people often observe and learn from the mistakes of others, so here are 3 stories of brands who forgot to renew domains so you can empathize with their pain and avoid the misery for yourself!
1. Marketo = embarrassing 🙈
One of the most ironic cases of all time has to be the marketing automation giant, Marketo who forgot to renew domains. An unknown problem with the website was reported early morning when client complaints came rolling in, but it wasn't until a customer discovered the issue as a failure to renew their domain and kindly paid the $38 cost and $35.99 restatement fee that their team was able to get the service back online.
He tweeted the invoice at the company "I renewed your domain @Marketo. Hopefully things will be back up soon."
Marketo was fortunate to have a customer like Travis who had their back with good intentions of reinstating the website and the wit to act quickly, instead of someone looking to extort the company valued at $1.8bn. Marketo chucked the ordeal up to error in process and human error and vowed to do an internal audit of domain management operations to ensure something like this doesn't happen again in the future.
2. Sorenson Communications = costly 🙉
The worst thing about making a mistake is going over everything that happened in your head and knowing there was a preventable solution. Sorenson sure understands the feeling. Sorenson.com is used to provide ASL emergency communication services. An internal failure led the domain registration for sorenson.com to expire and an outage and interruption of services to pursue for two entire days.
As if Sorenson wasn't punished enough for the mistake with a newfangled weariness of the product and brand and loss in profits from the downtime, they were charged with a $2.7 million reimbursement to the Telecommunications Relay Service Fund and a settlement of $252,000 to the United States Treasury. This has to be one of the most unfortunate and expensive cases we have seen and simply because they forgot to renew domains, a .com in fact – which can cost as little as $13.49!
3. Eli Chamberlin = downright bad for the brand 🙊
Websites are invaluable tools, but just like anything else, they need attention and maintenance to keep performing. Eli learned his lesson the hard way when his once branded website became a hub for "hardcore porn" as his ex-girlfriend's mom (nonetheless) pointed out.

Image credit: Don't let your domain lapse… because porn
The stages that ensued being damage control removing links from all of his resumes, profiles, social media accounts etc, denial in this being his own fault, deflecting blame and calling it a job of hackers, acceptance when the proof of ignored emails from his domain provider were discovered in the spam folder and remorse when he realized he would have to wait until the next renewal period and hope the porn site doesn't renew his once domain, to get it back.
The guy can't catch a break, turns out the porn site didn't renew his domain, but he lost it in an auction to another bidder aka domainer who is asking more than he is willing to pay to recover it and so the story is to be continued…
Lesson learned- be proactive!
We're not just here to hate on the mistakes of others because after all, we all make em' so here are 3 productive tips from us to you on staying ahead of your domain renewals.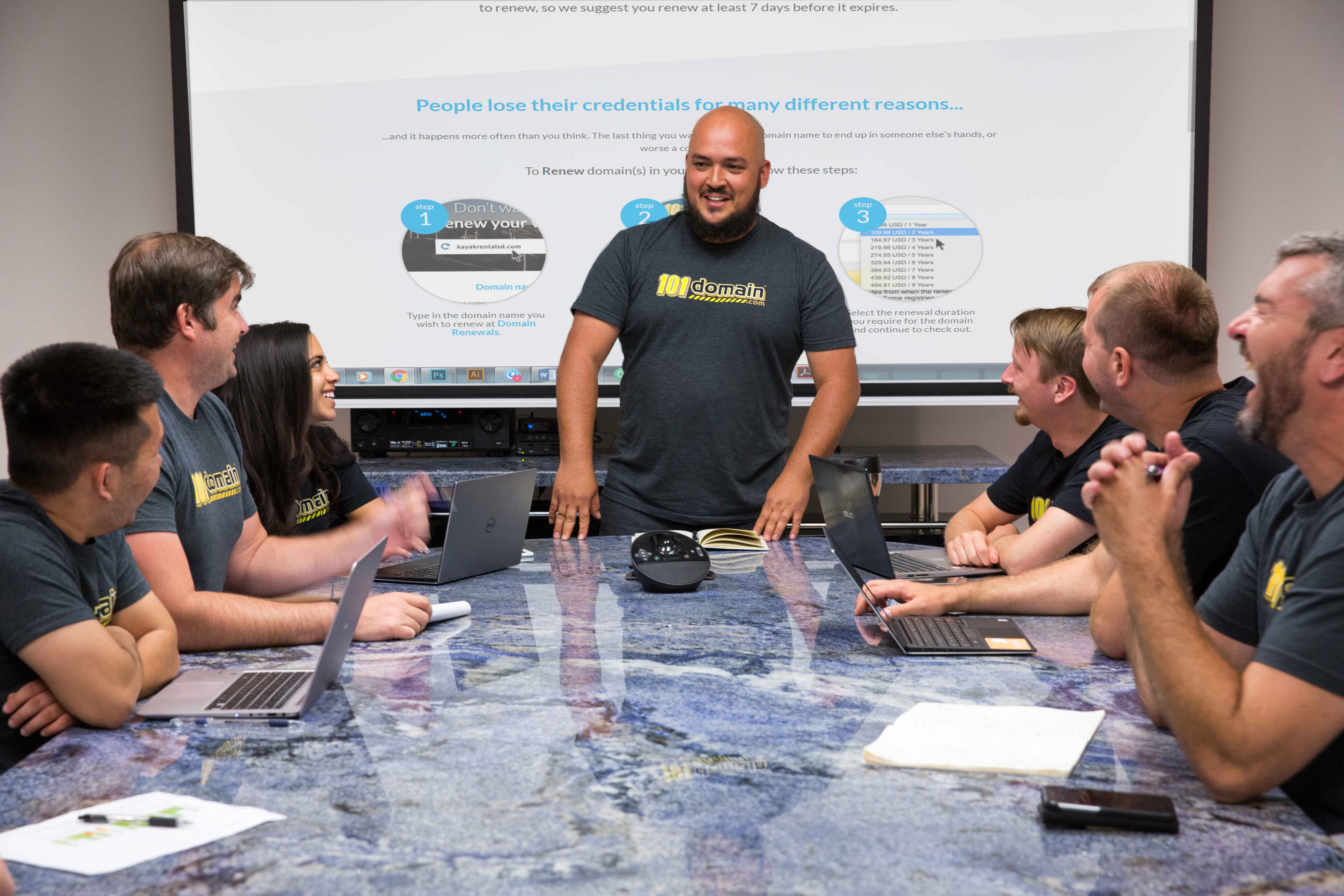 1. Know who has access to your account
Many times domain renewals fall through the cracks because the person in charge of domain management left, or changed roles, and passwords and usernames lost in the process. The best tip is to know exactly who has access to your account and how much access they are granted. Also, make sure more than one person has access to important account information and dates.
2. Renew for longer periods of time
You can't avoid the renewal process indefinitely but purchasing a domain for life, but you can extend the time between renewal encounters. The longest registration term you can get is for 10 years, which means you would only have to renew once a decade. This is also a great way to lock in the best prices because as we know prices usually move in one direction over time.
3. Enable auto-renew
If you forgot to renew domains, you know the pain. Give it up to technology and enable auto-renew in your account and you won't have to worry about a thing besides making sure your payment is valid. If you can take away one lesson from these stories, let it be to not entrust the responsibility of renewing your domains to yourself and let technology do the work instead.