We are all doing everything we can to establish normalcy in this new age of quarantine while stopping the spread of COVID-19. For many businesses, that means finding ways to improve team-wide collaboration and productivity while working from home. For others, it's about exploring new mediums and techniques to connect with clients and ensure the business can survive any unforeseen changes. The joint solution to both companies, small and large, is a secure conferencing tool. We know of the best ones out there right now, so let's get right down to finding out which is a better tool for businesses: Google Meet vs. Zoom.
Google Meet vs. Zoom: Tech Specs
Google Meet
Google Meet is free with a $6/mo/user Google Workspace account

Up to 250 participants

Allows call-ins for free

No known time limit

24/7 support by phone, email, and online

Active speaker view

Auto, tiled (4 video feeds), spotlight (full screen) and sidebar

Screen share

Instant or scheduled meetings

Group chat

Meeting code or nickname
Zoom
Free version available

Up to 1, 000 participants

Charges call-in fees (starting at $100/mo)

Up to 24-hours limit / or 40 mins (free version)

Ticket support, phone support, dedicated customer success manager

Active speaker view

Fullscreen and gallery view (up to 25 video feeds)

Simultaneous screen share

Instant or scheduled meetings

Private and group chat 

Meeting ID or Vanity URL (yourcompany.zoom.us)

Host controls

Breakout rooms
When you look at the technical specifications you can can see that the two are pretty even. The most important features for businesses are available in both platforms, including active speaker views, multiple video feed displays, the ability to present your screen, and a way to easily schedule and share meetings with people inside and outside of your organization.
Google Hangouts offers simple and reliable video calling, while Zoom provides more advanced features such as simultaneous screen sharing, vanity URLs, host controls, and breakout rooms. Depending on the extent of your organization's video-conferencing needs, Google Meet possesses the essential communication features many businesses require and the bonus of access to other Google applications.
Google Meet vs. Zoom: Accessibility
To give you a thorough assessment of both platforms, we had to test them out for ourselves. Since the beginning of quarantine, we have used Google Meet and Zoom in a professional and personal capacity. Here are our findings.
Like many Google products, the Google Meet platform is sleek and powerful but challenging for new users to navigate. For instance, setting up a conference on Google Meet is simple. However, to set up a meeting for a later time, you have to navigate through Google Calendar—not intuitive user experience. In comparison, Zoom has a more straightforward interface.
Google Workspace (formerly G Suite) makes up for it, though, with their extensive knowledge base and millions of users that can shed light on any topic.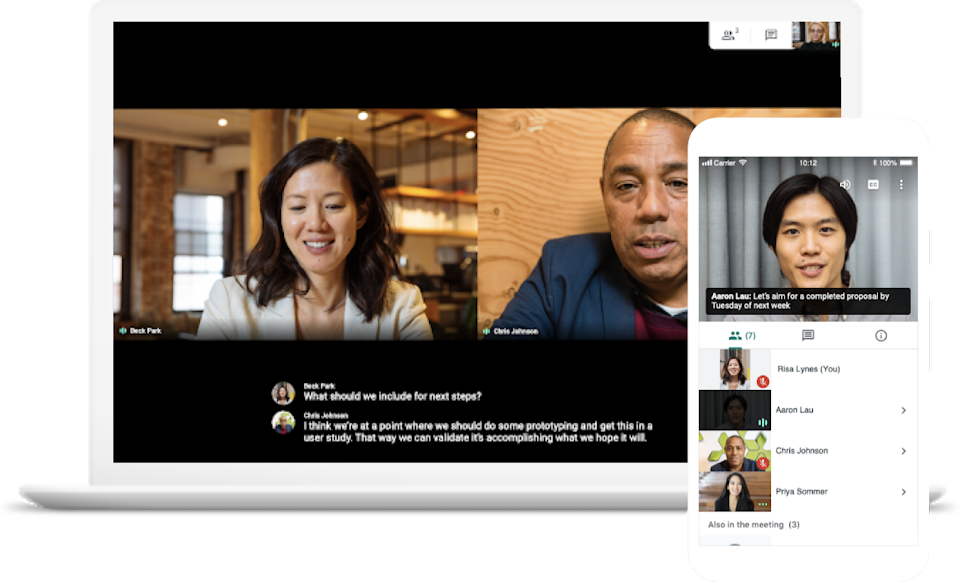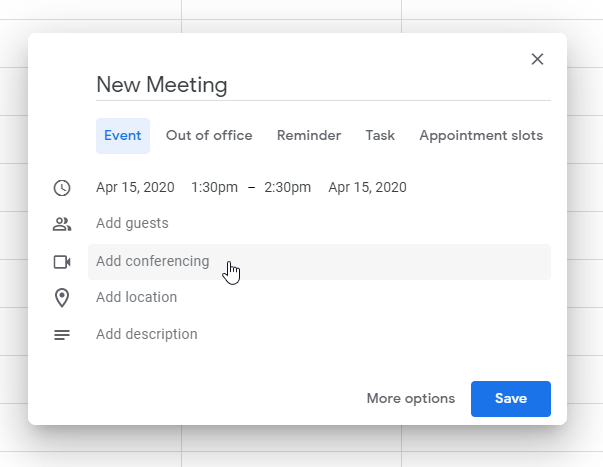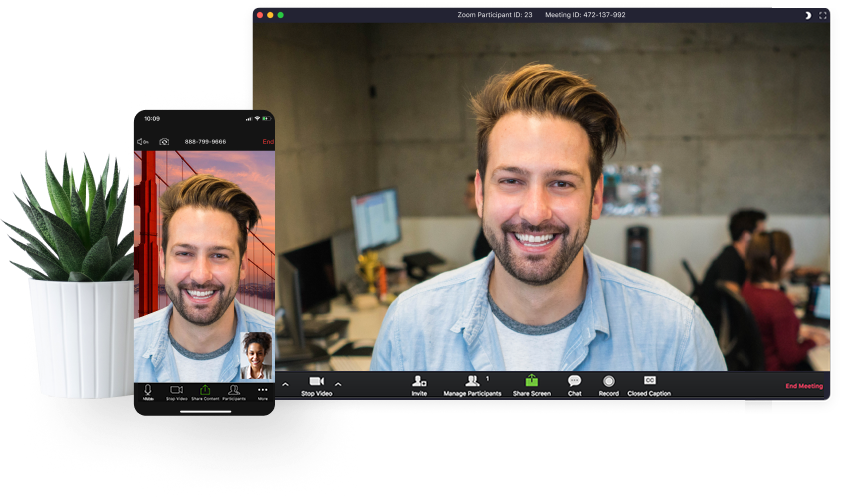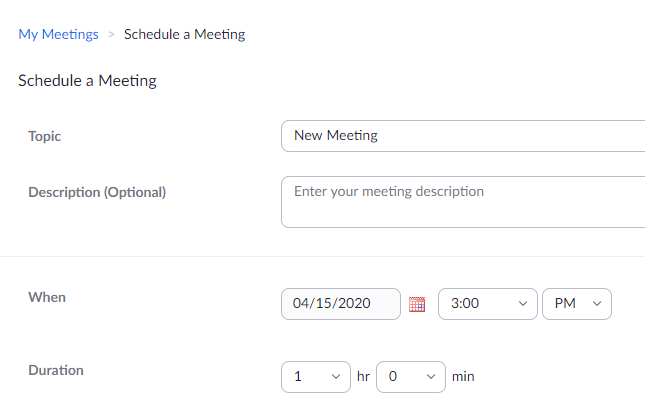 Google Meet makes it easy to start and join a video call. Once you know how to, all you have to do is set up a meeting and share a link. No worrying about whether teammates, clients, or shareholders have the right accounts or plugins. Zoom, on the other hand, is more of a process, as both parties need to have the necessary mobile apps or desktop applications to participate.
Both Google Meet and Zoom have a chat feature. Although this is not the most important feature to note, Google Chat (part of the Google Workspace) allows you to search for and use emojis and GIFs. While Zoom doesn't let you use emojis, it does give you GIFs. Plus, it enables administrators to turn this ability on and off (for serious business meetings, of course). You can also set a virtual background using Zoom. Under the settings, you can select a default background or upload your own image to make your Zoom meetings more fun! 
Google Meet vs. Zoom: Security
Zoom has been the center of quarantine news lately with Business Insider and many other publications reporting that researchers found and bought more than 500,000 Zoom passwords on the dark web for less than a cent each. In response to this news and other security concerns, most Zoom versions are now officially off-limits to Defense Department personnel including service members, contractors, and civilians. 
With increased telework during the coronavirus pandemic, script kiddies are at home with more free time on their hands than ever. Many reports of "Zoom bombs" have been reported across the world with attackers crashing virtual events and meetings. But it's not only semi-harmless kids—flashers and other bad actors are using the uncertainty surrounding COVID-19 to take advantage of people and businesses with phishing emails and other forms of cybercrime.
As yourself this question, "would you feel comfortable conducting an important meeting with a client or discussing sensitive company logistics with internal staff, knowing that someone could hack your video conference at any moment?". If the answer is no, as it would be for many of us, choose the conferencing partner you can trust. The Google Workspace (formerly G-Suite) application, Google Hangouts, is a secure and reliable platform trusted by enterprises around the world.