Cybersecurity is a top priority at 101domain. We are here to keep you safe!
The situation around the coronavirus phishing attacks is worsening –
the FBI has warned of a significant spike in coronavirus scams.
The number of identified phishing scams in which attackers pose as authorities like the World Health Organization (WHO) or the Centers for Disease Control and Prevention (CDC) is rising. In these emails, the scammers are offering information about the coronavirus to trick people into downloading various malicious software or handing over their passwords and login credentials. Chances are, you or your employees might encounter some of the phishing emails or even text messages if you haven't already received them.
Coronavirus phishing emails to watch out for
At the moment, getting accurate information about the coronavirus is absolutely necessary to stay safe. Unfortunately, during these challenging times, the scammers are taking advantage of our fears and impersonate health officials. It is easy to trick people into giving up their personal information. They are using email phishing schemes in an attempt to profit from people's confusion and fear surrounding the virus.
Some of the scams spread the claim that the virus has already spread to the victims' location or hometown and prompts people to enter passwords or other information in order to read more about the situation. Other examples use malicious links to direct victims to a fake portal that harvests credentials or install some kind of malware that gives hackers easy access to systems. The World Health Organization released an advisory urging people to stay on the lookout for phishing scams related to coronavirus, and the following will help you to avoid falling victim to a Coronavirus phishing attack:
No pressure
Don't let scammers pressure you to act quickly and give up your sensitive information.
Change passwords
Make sure to change your passwords if you have already handed over any personal details.
Check sender
Always check where the email was sent from and make sure it matches the domain name of the organization.
Be careful with free mail
Be careful when you receive emails from free mail providers like @gmail.com or @yahoo.com instead of email addresses that end in company domain names like @101domain.com.
Unfamiliar URLs
Don't trust login pages with unfamiliar URLs.
Check SSL Certificates
Check the URLs included in the email and watch out for valid SSL certificates (https:// instead of http:// in the address bar).
Go the direct way
Navigate directly to the organization's website to look for or request the information mentioned via email.
Here are some examples (by Trustwave & CDC):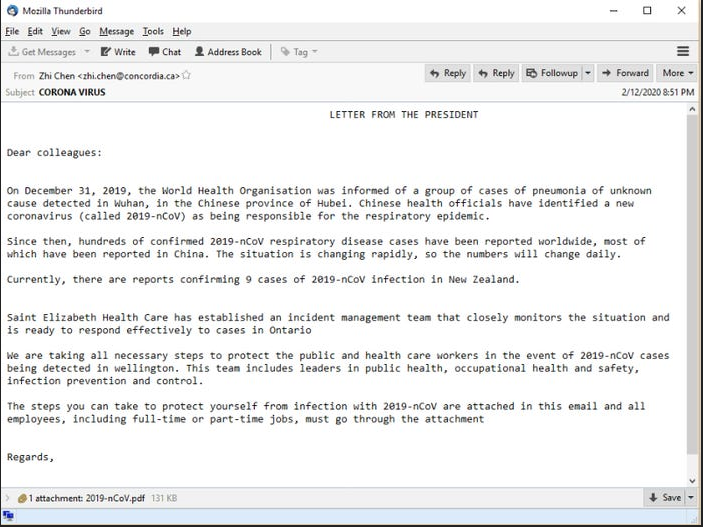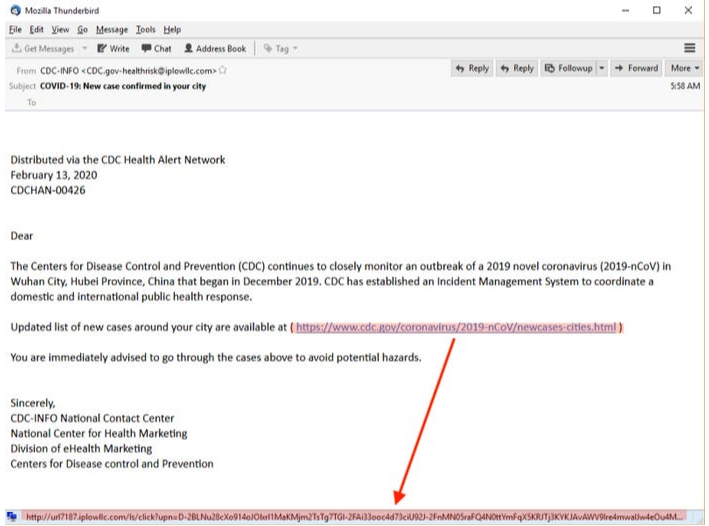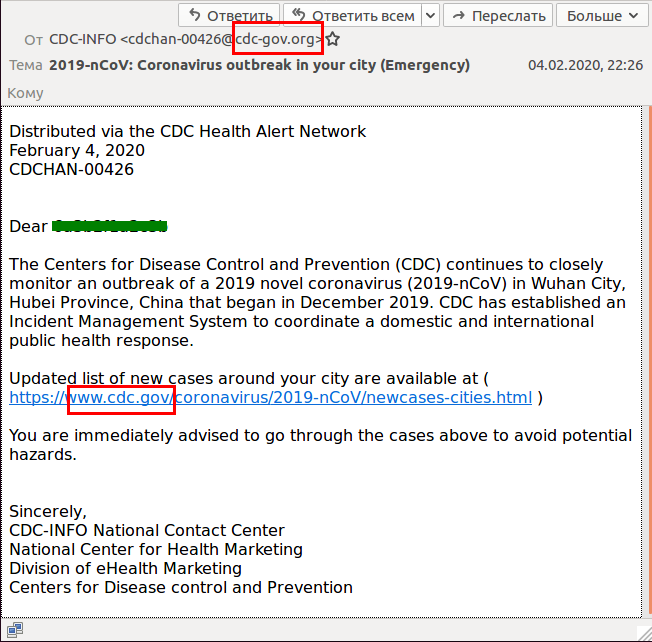 A word from 101domain to our valued customers
In these uncertain times surrounding the novel Coronavirus, designated as COVID-19, we want to assure you that we will provide you with continuous and unaffected service. We will continue to provide our best-in-class customer support and will execute plans to maintain our operations without interruption.
101domain maintains a robust and distributed infrastructure and has practices in place to mitigate unforeseen events and circumstances. Our support staff will continue to be available to you during our regular business hours. However, for the quickest response, we encourage you to use our online chat or support ticket system. We are confident that our staff is prepared to adapt to any change in our regular operations and will continue to be available to you with minimal delay should the situation evolve with COVID-19.
Please do not hesitate to contact us if you have any questions or concerns about this or any other matter related to your account.
We will help you protect more than your rights online.
You've built your business and your brand. Now how do you secure and protect it? Together, we can establish, grow, and protect your domain portfolio and your online presence.