In uncertain times like these, it is important to be aware of how the Coronavirus known as COVID-19 is impacting communities everywhere. No matter your social class, age, or geographical whereabouts, when it comes to a pandemic like COVID-19, we are all responsible for remaining calm and using common sense.
How the Business World is Taking Measures Against COVID-19
Industries Still Thriving During Times of COVID-19
Some industries are thriving which others are getting hit harder than ever. We were interested to know in comparison, how does the tech world rank?
The Tech Industry
Software as a service (SAAS), artificial intelligence, and Internet and web service providers like 101domain, are well-equip to continue operations from the comfort and safety of our homes. As mentioned previously, many tech companies have already started to make the shift to working remotely as a precaution against the spread of COVID-19.
Influencers/Bloggers
Social media influencers and bloggers often get a lot of flak for their career choice. However, these sole entrepreneurs have found a way to generate revenue from their personal brand. When all you need is an Internet connection and yourself to produce content, influencers and bloggers have a strategic advantage over everyone else. With more and more people looking for a distraction from the thoughts surrounding COVID-19, influencers, bloggers, podcasters, and social media are a welcome reprieve.
E-commerce
People are shopping online to prepare for COVID-19. Cleaning supply sales are booming. We never thought we would see a day when Amazon ran out of stock from all sellers (let alone the product be hand sanitizer), but it just goes to show that people are avoiding shopping in-person if they have the option. Any business with an E-commerce storefront would benefit from encouraging its customers to practice "social distancing" by shopping online.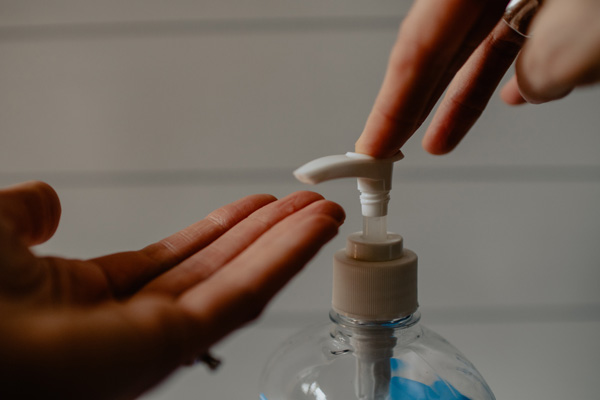 In times like these, it's apparent the business world is moving online. From the way customers shop to the opportunities for employees to work remotely, it is important for companies to diversify to ensure they can survive. 101domain is here to take some of the COVID-19 stress away and to ensure you can continue operating online well into the future.
How 101domain Is Prepared To Help You Operate Through COVID-19
As the world community continues to battle the spread of the coronavirus designated as COVID-19, we assure you that we are doing everything we can to protect your best interests and keep our employees safe. We have comprehensive business continuity plans in place to ensure you will continue to have access to the resources and services you need. These plans were developed to cover any contingency that might interrupt day-to-day business, and have been updated to account for new challenges caused by COVID-19. We will continue to provide our best-in-class customer support and maintain our operations without interruption, regardless of our ability to access our offices.
As these events begin to impact our strategic partners, we will work with you to understand those situations and ways we can mitigate their effect. Our staff is equipped to work remote if that becomes necessary, and we have asked our employees to reschedule non-essential travel plans and events, and we will continue to update our staff and partners with the latest health and wellness tips provided by the Center for Disease Control. We will continue to actively monitor the situation and share updates.
As many of our products and services are available online, we are already prepared to help you access your account and address any questions you may have remotely. Our support staff will continue to be available to you during our regular business hours, although for the quickest response we encourage you to use our online chat or support ticket as phone calls may have a longer than usual wait time. We are confident that our staff is prepared to adapt to any change in our regular operations and will continue to be available to you with minimal delay should the situation evolve with COVID-19.