The vastness of the Internet allows us to drive revenue online and connect with people worldwide, but it also gives cybercriminals the same opportunities. Anyone can pose as your business and sell counterfeit products and spoof your emails to steal your customer's information. There are not enough hours in the day to manually track what domains are being registered and if any of them include your trademark. That's why many of our clients implement domain monitoring. If you don't have the budget for a brand monitoring service, we have a hack that could help you save time, money, and effort in this area. Registering your trademark with the Trademark Clearinghouse or TMCH works like a basic domain monitoring service, immediately notifying you if someone registers your mark in any of the new generic top-level domains (ngTLDs) across any domain registrar.
What is the Trademark Clearinghouse?
The Trademark Clearinghouse was created in response to the new generic top-level domain program that launched in 2012, where hundreds of new domains were added to the domain name space. Since the inception of ngTLDs, dozens of new domains have been introduced every year. This year, we launched .channel, .giving, .rsvp, .boo, and .kids, and we already know of 8 domains launching in 2023. 
While you might think new domains are all .fun and .games, protecting your brand isn't. The Trademark Clearinghouse considers the rights of trademark holders during the registration process for new domains. Domains are launched in phases, and every new domain launch is required to have a Sunrise phase. The Sunrise phase gives trademark holders registered with the Trademark Clearinghouse an opportunity to secure their domain name before it becomes available for the general public to register in other phases.
Domain Registration Alerts for Your Trademark
A major benefit of registering your mark with the Trademark Clearinghouse is its built-in domain monitoring. You will receive a notification via email whenever a ngTLD is registered with your trademark across any domain registrar or provider. This type of information is invaluable and can help you get ahead of potential harm to your brand.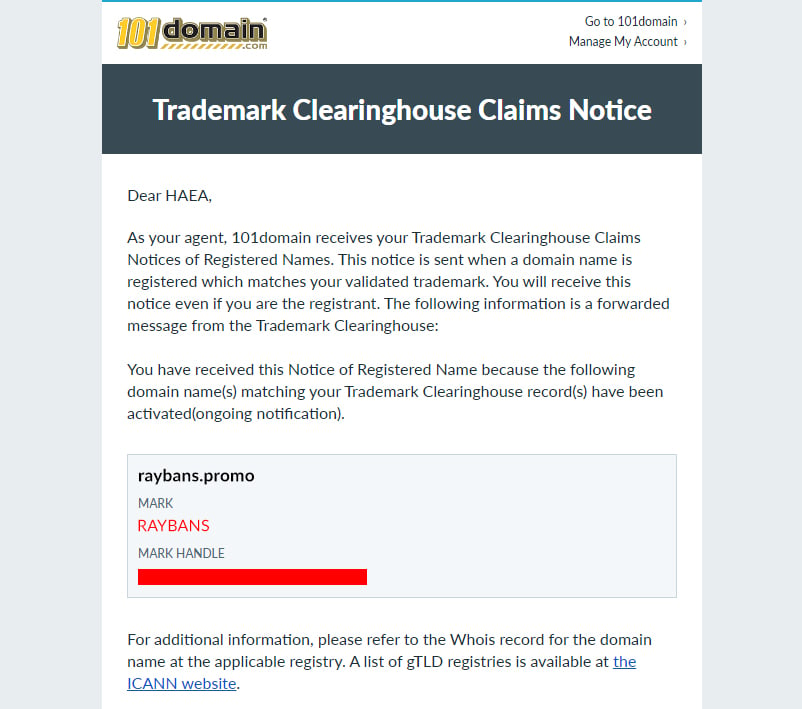 What to do if Someone Registers a Domain with Your Trademark
There are a few paths you can take to recover domain names infringing on your trademark. The path that you choose will depend on if and how the domain name is being used.
Acquire the domain name
If the domain name is not being used or is for sale for a reasonable price, you could use 101domain's domain concierge service to acquire the domain name anonymously. Although paying a domain investor or cybersquatter may feel like conceding, it can sometimes be the path of least resistance.
Send a cease & desist
You can often approach a potentially infringing domain with a cease & desist letter. Our experienced team can help you determine the best approach to protect your brand and enforce compliance. A cease & desist letter is sometimes enough to persuade a domain owner to remove or relinquish control of the offending domain. This option is often a good starting place for cases of trademark infringement, phishing, spam abuse, and cybersquatting.
Utilize UDRP/URS proceedings
The domain dispute resolution process gives trademark holders the right to recover domain names infringing on their intellectual property. UDRP and URS provide an alternative to filing a court case for domain name disputes.
You can file a complaint called a UDRP, and if the domain name in question is found to be abusive, the domain owner will be forced to cancel, suspend, or transfer the domain name to you.
A UDRP is valid if a trademark holder can prove three things:
The domain name is identical or confusingly similar to a trademark the holder has rights to.

The respondent has no rights or legitimate interest in the domain name.

The domain name was registered and is being used in bad faith.
URS on the other hand, is a complement to UDRP in that it offers a lower-cost, faster path to resolution for trademark holders experiencing the most clear-cut cases of infringement.
Many domain disputes are lost due to a lack of experience. 101domain experts are well-versed in these proceedings and can help you find the right course of action to guarantee a positive outcome.
The UDRP Case That Should Have Been An Email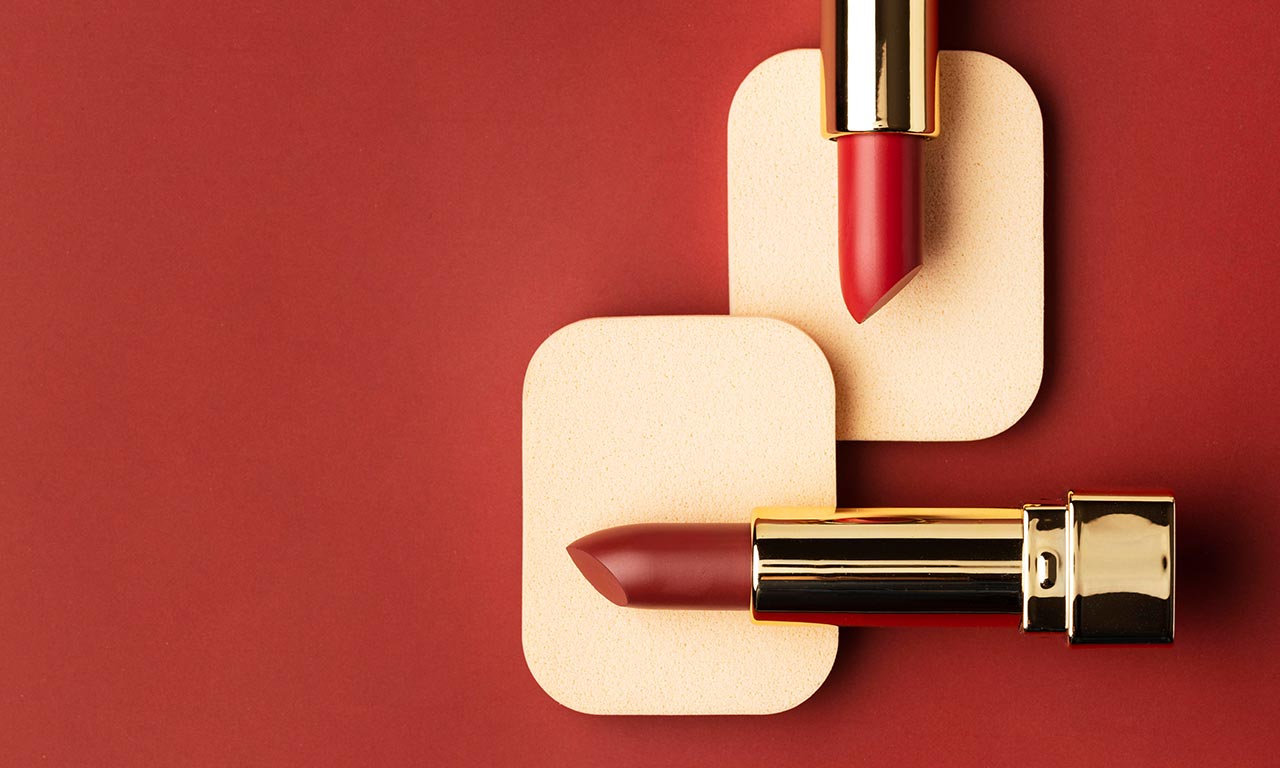 The UDRP Case Resulting in a Domainer Victory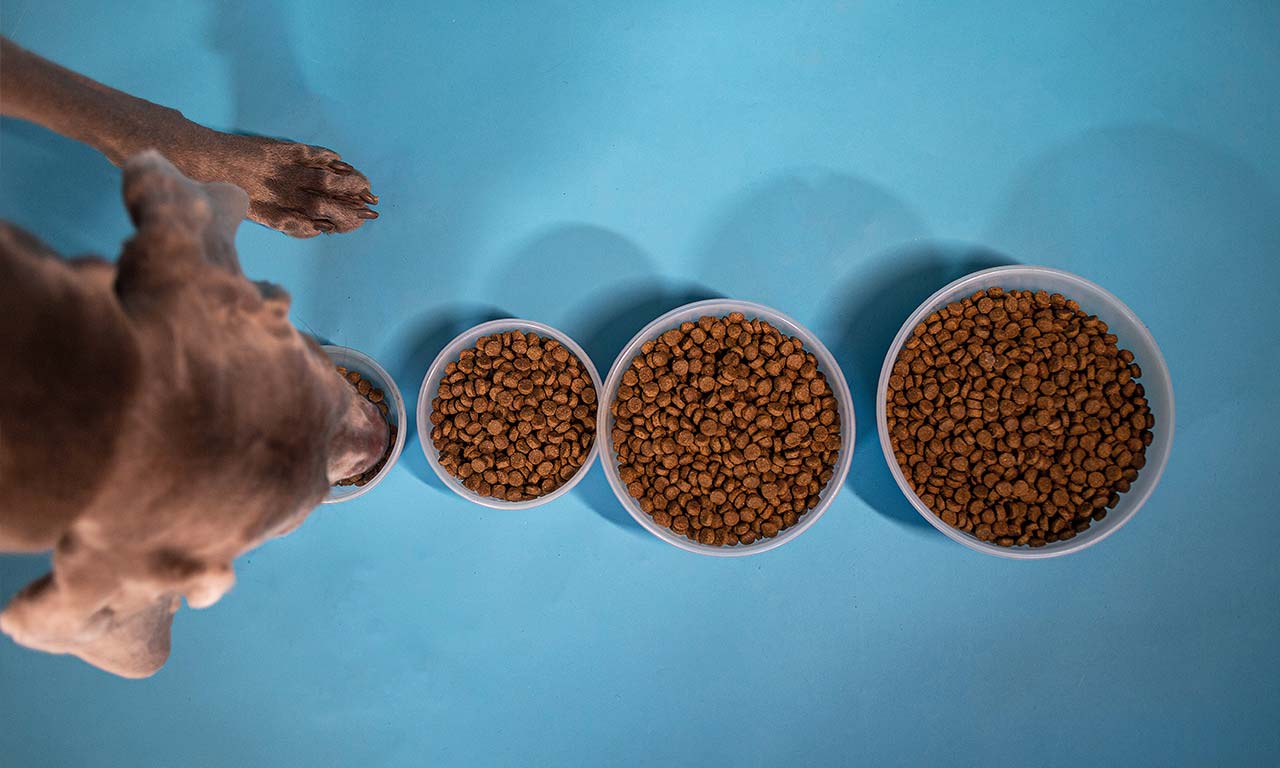 This option is typically the most expensive and slowest path to resolution, requiring a full-time paralegal with attorney fees starting at $5,000. Taking a domain dispute to court is usually a last-ditch effort or the only option if you are unsuccessful with the abovementioned solutions.
Register Your Mark in the Trademark Clearinghouse
Register your trademark with the Trademark Clearinghouse so you can be the first to know when someone registers a domain name with your trademark and stop them before they can use it for maligned cybercriminal activities such as phishing, counterfeiting, and fraud that can cause irreversible harm to your brand reputation.
Speak with your dedicated account manager or a member of our team today about getting started with TMCH. +1.888.982.7940