When thinking about email services, a few big names come to mind. Gmail, Yahoo!, Outlook, Android, and Apple Mail are all common household names at this point, but do you know which email service has the most users worldwide? Gmail is one of the most successful and most used email services globally, with 1.8 billion users and growing. But what makes Gmail the dominant online email service? For starters, there is a free version, there's Gmail for business that comes with Google Workspace, it's versatile, backed with Google security, and comes with familiar tools that let you get more done with fewer distractions.
Explore the most common ways to use Gmail
however you use email
Want to check Gmail in Microsoft Outlook or Apple Mail?
Some organizations are married to their legacy email systems like Outlook or Apple Mail on iPhone. We get it. Adopting new workplace tools means changing the habits and practices of everyone in an organization. Apart from the stress that can come from learning something new, the process of switching to a new email service requires extra thought because email needs to be used on a daily basis. If your organization wants all of the benefits of Google Workspace but isn't ready to transform the way you work, you can access Gmail with your legacy system.
Add a Gmail Account to Outlook 
Already have a free Gmail account?
You may be wondering what is the difference between a free Gmail account and a Google Workspace account. You can use Gmail with a free personal Google Account and your address will end in @gmail.com. However, to get a custom and professional email address such as [email protected], you'll need a Google Workspace account. 
Google Workspace's Gmail for business gives you administrative control over your organization's email use. You also get twice the storage space of free Gmail, zero ads, and access to other core Google products like Google Drive, Docs, Sheets, Meet, Chat, and more.
If you already have a free Gmail account and want to upgrade to Google Workspace to get access to everything we listed above, you can purchase Google Workspace and consolidate your accounts by following this simple guide.
Consolidate Old Emails into One Google Workspace Account
Want to forward mail to another email address?
Let's say you have an email address you love, and you don't want to change how it's set up, deal with migrating email data, but you want a professional email address and all of the collaboration and productivity benefits that come with Google Workspace. What you can do in this situation is automatically forward your Gmail messages to another address. Automatic email forwarding is super simple to set up, anyone can do it. You can even choose to forward all new messages or just certain ones.
Turn on automatic forwarding
On your computer, open Gmail using your Google Workspace account.
In the top right, click Settings and See all settings.
Click the

 

Forwarding and POP/IMAP

 

tab.
In the "Forwarding" section, click

 

Add a forwarding address.
Enter the email address you want to forward messages to.
Click

 

Next

then

 

Proceed

and

OK.
A verification message will be sent to that address. Click the verification link in that message.
Don't want to use the Gmail part of Google Workspace?
Google Workspace is an incredible tool for productivity that can help employees express new ideas and work on projects simultaneously all while improving mobility and security. Again, if you are married to your legacy email system, like your current email service, or don't want to deal with the impact to your email environment, culture, and practices, you don't have to use the Gmail application of Google Workspace. Enjoy all of the other features of Google Workspace like meetings, chat, storage, presentations, surveys and more for a fraction of the cost that you would pay if you subscribed to use all of these services individually.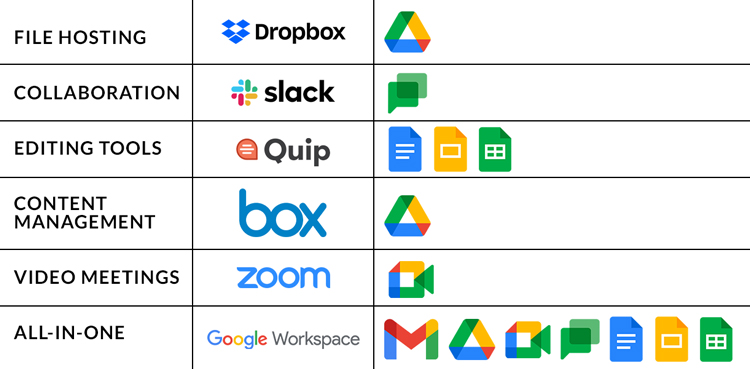 Get Gmail, Docs, Drive, Calendar, Meet and more. Built for business, designed for teams.