Google Sheets Is A Spreadsheet Above All Others
Fast-moving businesses need collaborative, smart, secure, and flexible solutions to help make meaningful business decisions. Google Sheets were designed with the needs of agile organizations in mind. There are four pillars that allows Google Sheets to do just that. Continue reading to learn more.
Some people are spreadsheet wizards, others need a little help when it comes to uncovering actionable insights from data. Google's artificial intelligence empowers everyone across the organization, no matter their skill level. Google Sheet formula accelerator cuts down on time and mitigates errors by predicting formulas as you type. The most advanced feature, however, is the "Explore" button. Similar to the "Explore" button in Google Docs, it allows you to:
Ask questions
To ask questions about your data, click "Explore". Under "Answers", enter your question. For example, "What's the sum of price by salesperson?"
Get charts & analysis
Sheets will automatically create charts and analysis for data. To get info for specific data, select a range of cells and click "Explore".
Click and drag elements
The "Explore" button makes it easy to add a chart, formula, or pivot table to your spreadsheet. All you have to do is click and drag.
As a part of the Google Workspace applications, Google Sheet is cloud-native. Being on the cloud makes it easy for everyone in your organization to collaborate and share information anywhere and anytime. All changes are automatically saved so you can work on files whenever, even when you don't have access to Internet or WIFI, without having to search for the most up-to-date file.
Google Sheets allows you to add collaborators, see changes in real-time, receive notifications for edits, and chat with colleagues as you work on the same document.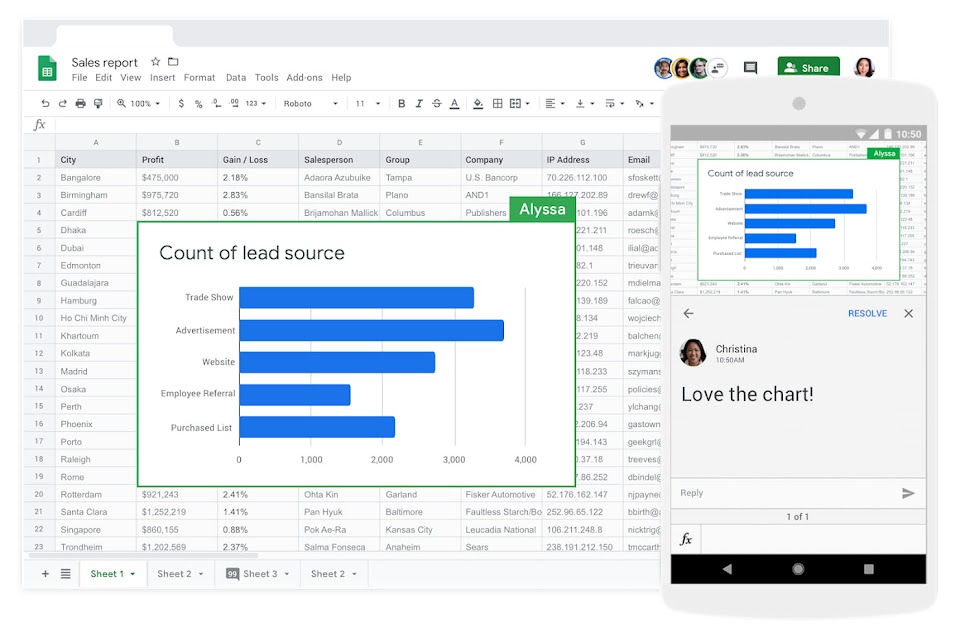 When working with sensitive company data, it is essential you use a solution you trust. Google Sheets is built on top of Google's advanced security infrastructure so you know your information is continuously protected. You can customize security settings to your needs. Manage permissions, set expiration dates on your spreadsheets, and disable the ability to download, copy, or print. Use Data Loss Prevention for advanced security controls. Available with Google Workspace Enterprise plans.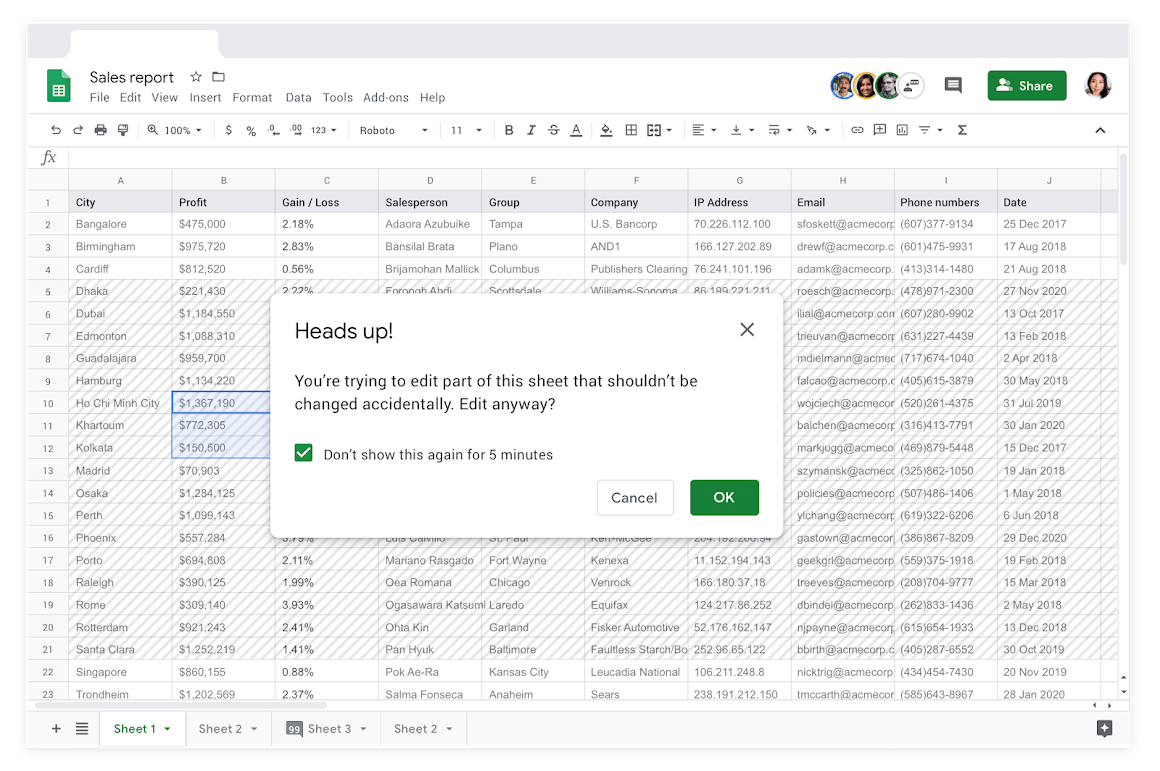 If you're concerned about making the move from Excel to Google Sheets, don't fret. Not only is Google Sheets compatible with external systems, including Microsoft Office, it's also so user-friendly that it takes the friction out of working with multiple data sources. You can work seamlessly across Excel and Google Sheets, even using many of the same keyboard shortcuts you are used to. Do more with additional APIs and connections to data analytic tools like BigQuery.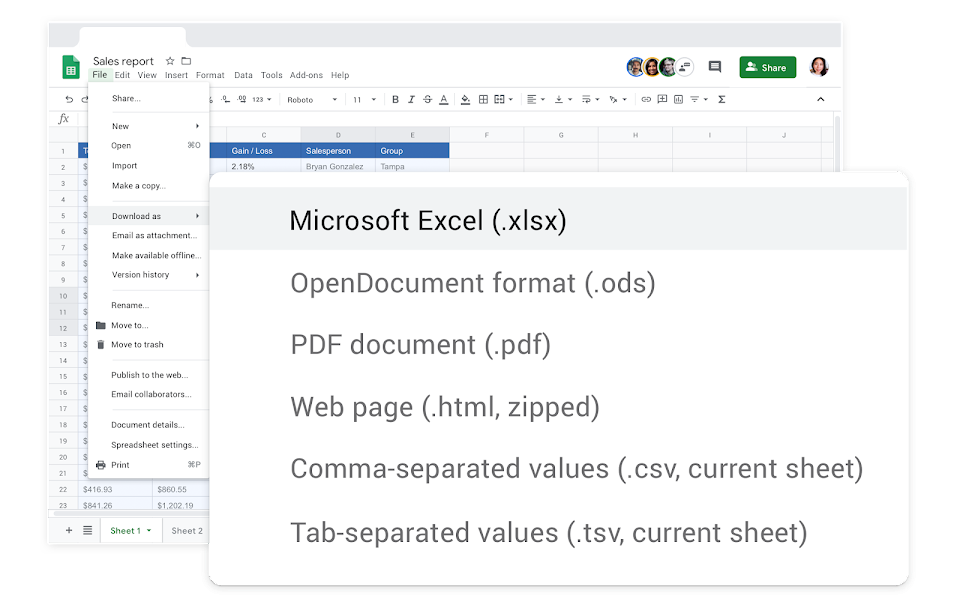 Google Sheets is a part of

Google Workspace is a set of productivity and collaboration tools that helps individuals, teams, and businesses get more done with fewer distractions. Try it yourself—for free!