3 Ways to Get Them to Click on Your Business Over the Competition
People turn to search engines when they are researching products and when they are well into the buying process and ready to purchase, which is why the landscape in search results is so competitive. Marketers and business owners will try and do anything to get their brand above the fold for the greatest chance to be clicked on.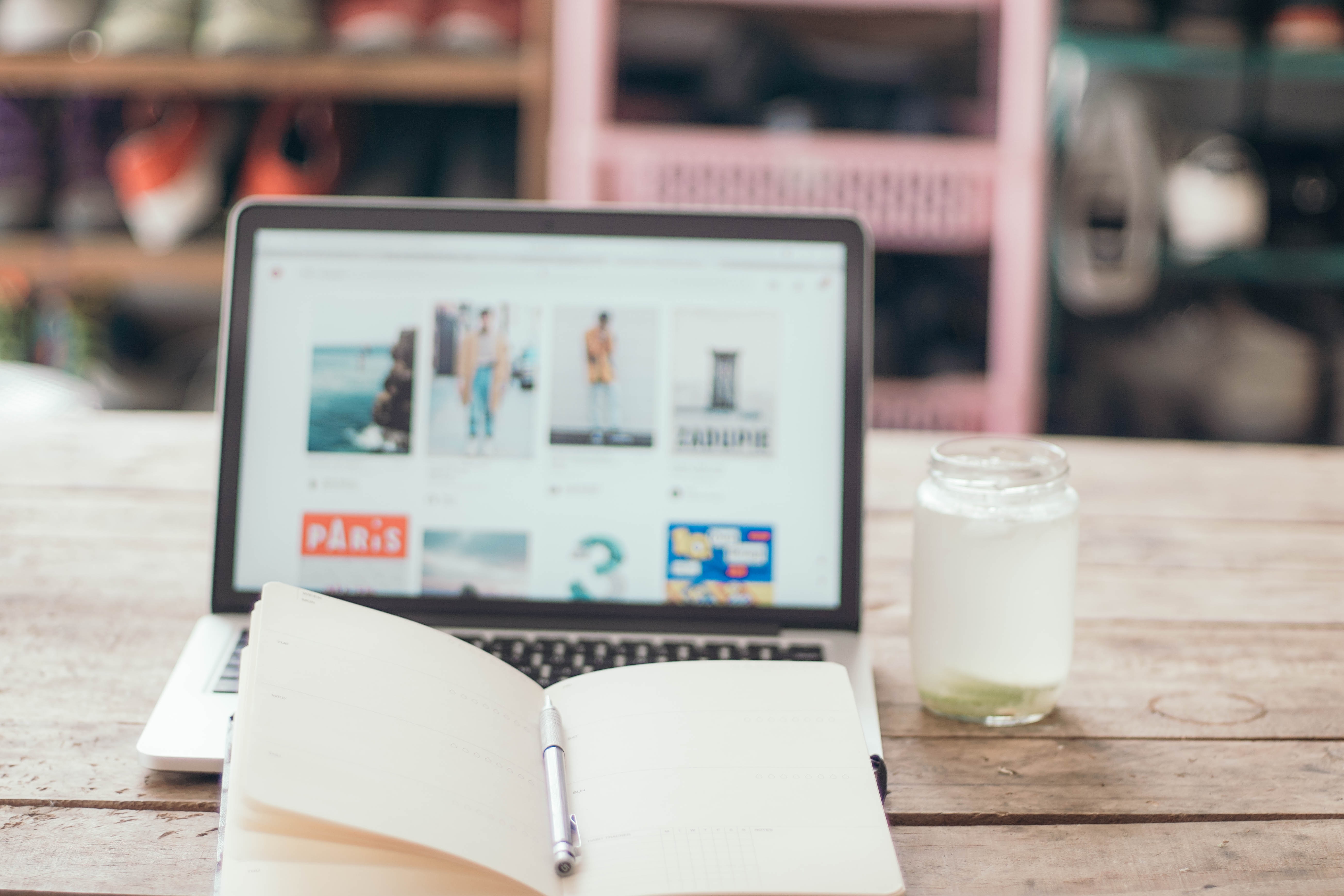 Here are 3 tips for improving your rank and standing out from the competition in search results.
1. Professional branded domain
Your domain name is one of the first things people look at when comparing search engine results. Internet users are going to scour your listing looking for keywords that relate to their search and elements that make your website either look more relevant and trustworthy or sketchy. Using a custom domain rather than hosting your website through a third party service is one of the quickest ways to make your brand appear professional and polished. Your domain name and online presence represents your brand and you don't want your brand associated with another party, you want the website address to speak to your brand alone. For example the difference would look like Mywebsite.com vs Mywebsite.wordpress.com.
Associate your brand with your product or service at the domain level with keyword rich and industry specific domain names and domain endings. Let's say I'm searching for artificial intelligent podcasts, there's a few things I notice off the bat that will help me make my decision of which website to click on.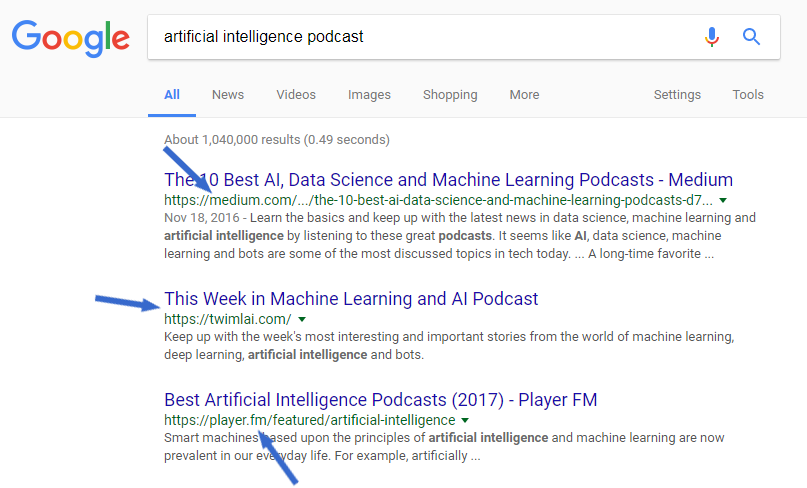 The first result that pops up is a blog post on a third party blogging platform, Medium. Although it ranks the best, depending on the searcher they may want to read an article that suggests a list of the best podcasts or they may just want to cut right to it. The second one is "this week in machine learning" podcast. From first glance at the domain the brand name isn't recognizable when I'm trying to formulate words, and then the copy above makes it clear that "twiml" is an acronym for the podcast name followed by ai for artificial intelligence. This would be a stronger name if it were https://twiml.ai, which when investigating they have already registered and redirects to their main domain https://twimlai.com. The third listing has a .fm domain which I automatically associate with fm radio making it clear that this is in line with what I was searching for.
If you can register a domain that aligns with your brand and gives Internet users insight as to what to expect before they even click on your website, then there's more chances you will be. For this we would suggest checking out the new domains and popular domain industry hacks.
2. Review stars
There's almost nothing (besides maybe price) that speaks to a buyer more than social verification. We don't always buy into brands for the product or service alone, sometimes we buy into brands for the people and the experience. Adding reviews on your website is a great way to tell potential buyers "hey come check us out, people love what we are doing".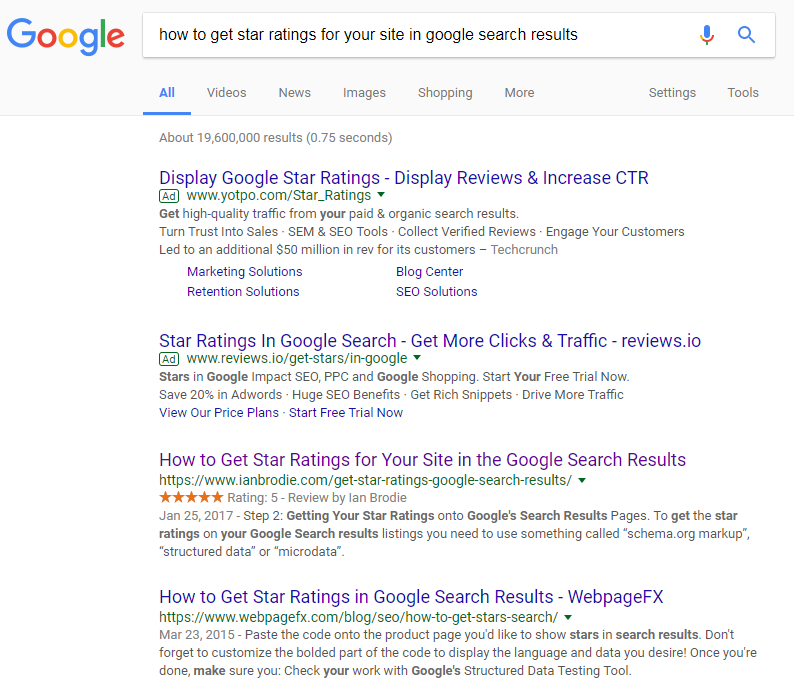 Here is a great article that shows you how you can get reviews stars added to your listing in Google search results.
3. Optimize for SEO
Optimizing your content is all about tweaking the content on your website to be more appealing to search engines. With every page on your website and blog post you should have 2-3 defined keywords to target. Some areas to incorporate your keywords are in:
The page/content title
Headings within your content
The domain name and URL
The page's meta description
Image alt text
2-3 occurrences per keyword per page or piece of content
`You want to use your keyword enough that the search engine will find you without overstuffing and making it unreadable.