Forms and Surveys for Teams

How do you solicit feedback from your customers?
There are plenty of survey tools out there like SurveyMonkey or Typeform you could use to solicit feedback from your customers and your team, or you could send professional looking surveys to customers using your Google Workspace subscription. Google Forms is one of the many applications that comes with Google Workspace. Create custom forms for surveys and questionnaires at no additional cost.
Create a form as easily as creating a document
Survey tools can be tricky. Some are so advanced, it takes awhile to learn how to use them, while others put their logo and affiliation on your surveys unless you upgrade to a paid version. Google Forms makes it easy to send professional-looking surveys to customers. Select from multiple question types, drag-and-drop to reorder questions at any time, and easily customize the values.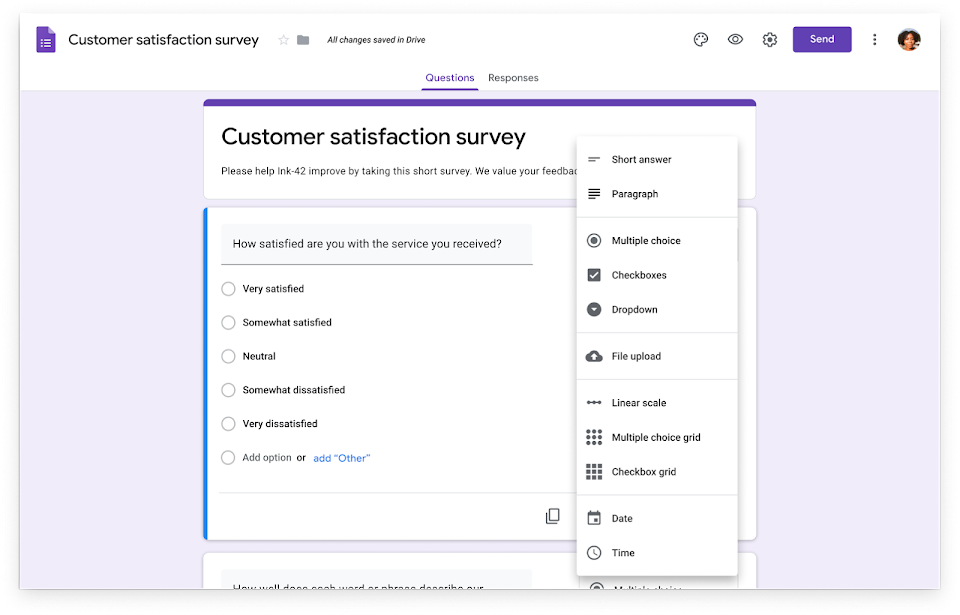 Connect with customers and gain valuable insight
Google Forms helps you create a great survey experience with images, videos, and custom logic. Google AI makes Forms smarter with data validation rules that ensure email addresses are properly formatted, dates are correct, and people get the right questions based on their previous answers.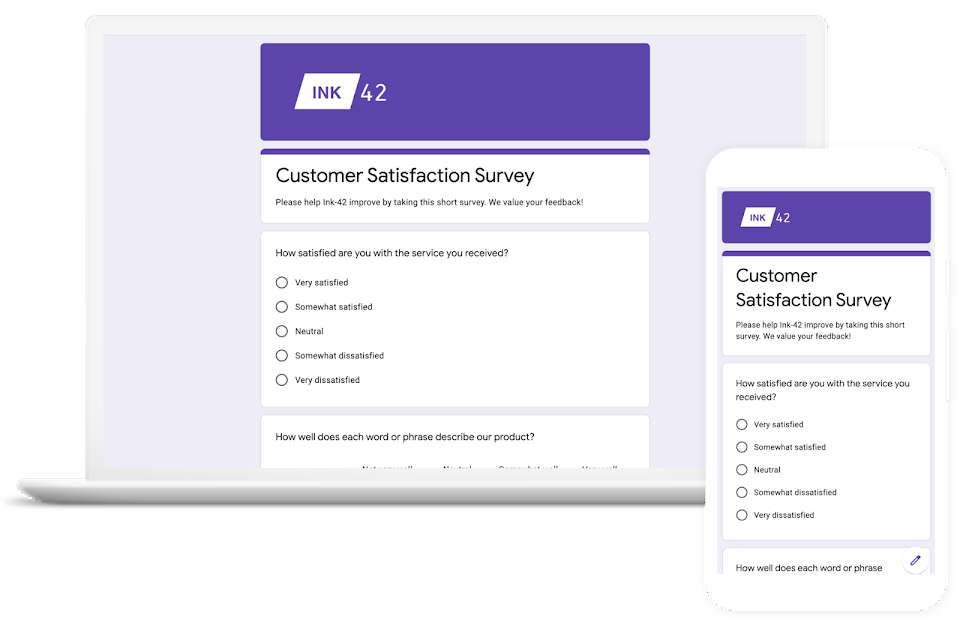 Analyze responses with automatic summaries
Google Forms is a part of the Google Workspace collaboration suite, which means you can create questions and analyze results together with your team. Real-time collaboration helps you create your form faster and lets you analyze results together without having to send around multiple versions of the file. You can watch responses appear in real-time and analyze the data right in Google Sheets.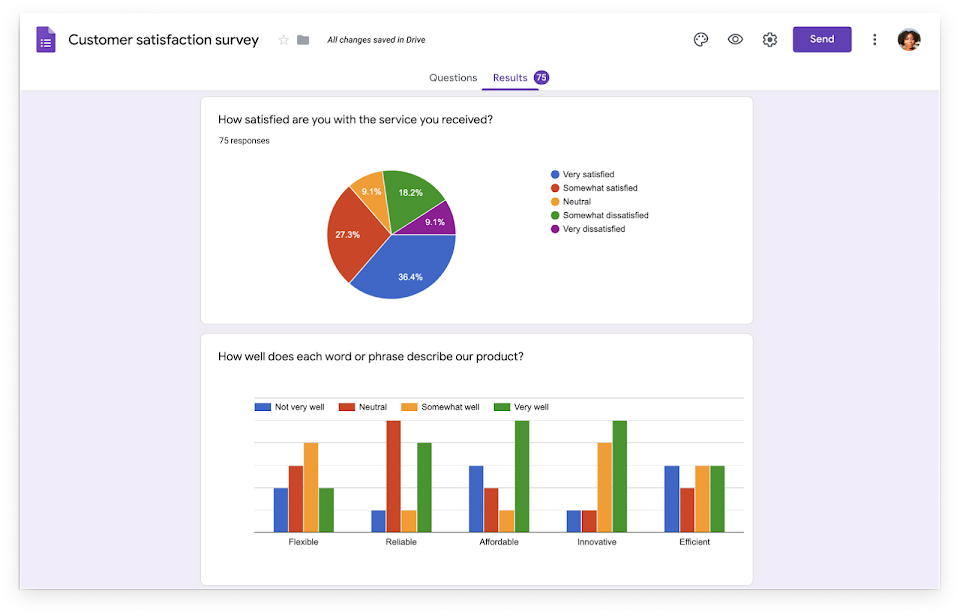 Share Forms with a link, email or a website
All Google Workspace applications make sharing easy and Google Forms is no exception. Share your survey link with specific people, send it via email, or to a broad audience by embeding Forms on your website.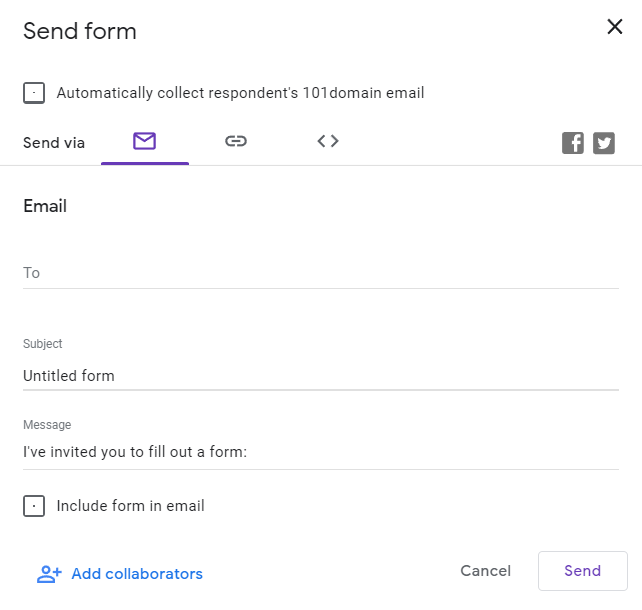 Google Forms is a part of

Google Workspace is a set of productivity and collaboration tools that helps individuals, teams, and businesses get more done with fewer distractions. Try it yourself—for free!