If you were to invest your time into one marketing strategy this year, let it be email marketing. Email marketing is a form of marketing that uses email to engage your customers and prospective clients on new products and services, discounts, and announcements. It's also one of the most cost-effective marketing tools. All you need is an email list and a platform to send emails to large audiences. When choosing an email marketing solution, you may be inclined to go with a household name like Mailchimp. What you may not know is that Gmail recently introduced new email marketing tools included with most editions of Google Workspace. In this article, we will compare email marketing tools in Gmail with Mailchimp to help you pick the right service for your business.
Haven't Heard About Gmail's New Email Marketing Tools?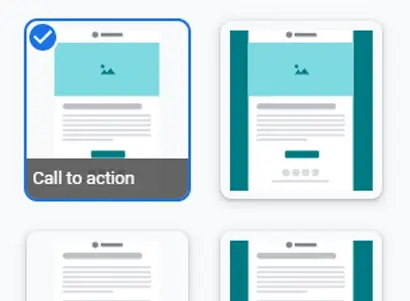 Select a pre-designed email template you can customize or use your own email.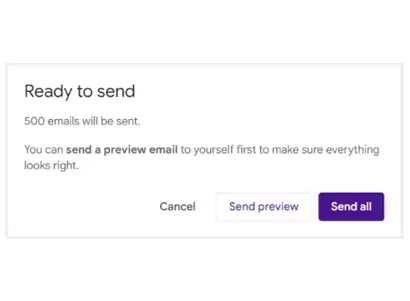 Each contact will receive a separate email and won't know who else you emailed.
Compares Features: Gmail vs. Mailchimp
Business owners wear many different hats, but "graphic designer" may not be one of them. That's why it's important to find an email marketing tool that comes with professionally designed templates so you can focus on what you know best—the message.
Gmail currently offers 12 email templates to choose from that display placeholder text, images, buttons, and links. You can edit the layout preferences to represent your brand by uploading your logo, choosing a primary color, and selecting a primary font from 10 different options. You can add a footer with information such as your business name and address, which is required in many places for email marketing, and also input custom links such as your email address, website, and social media.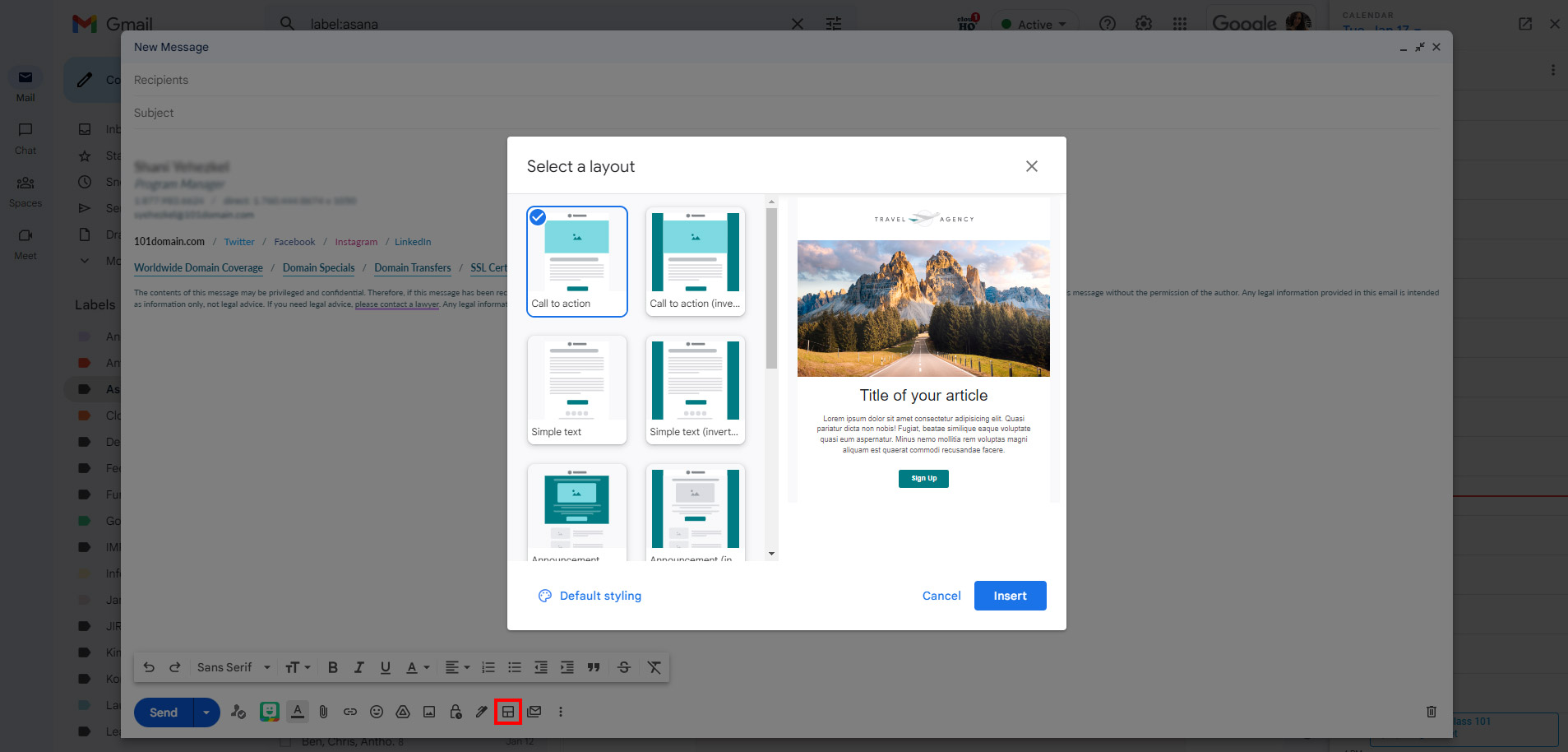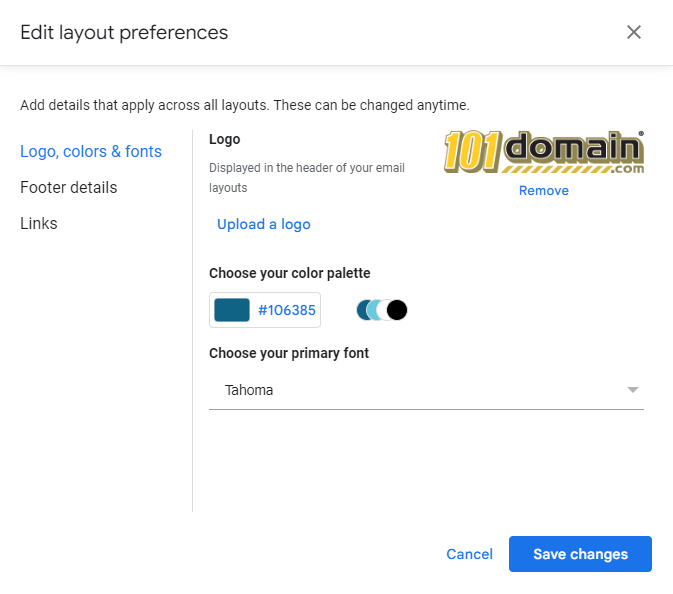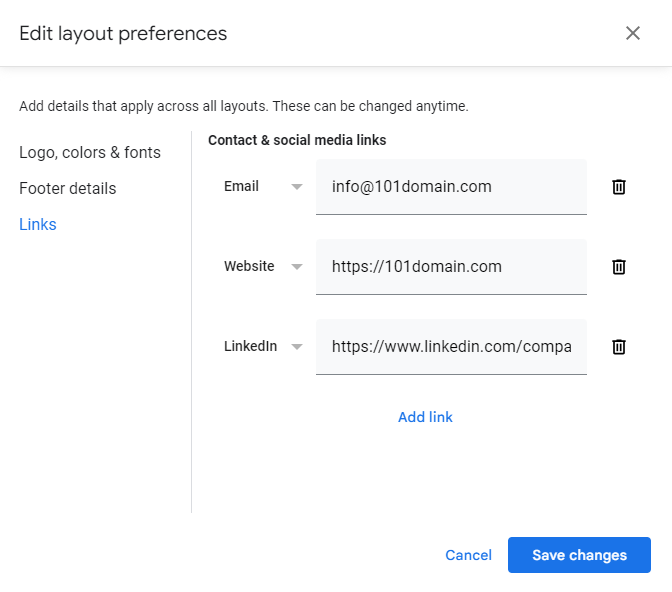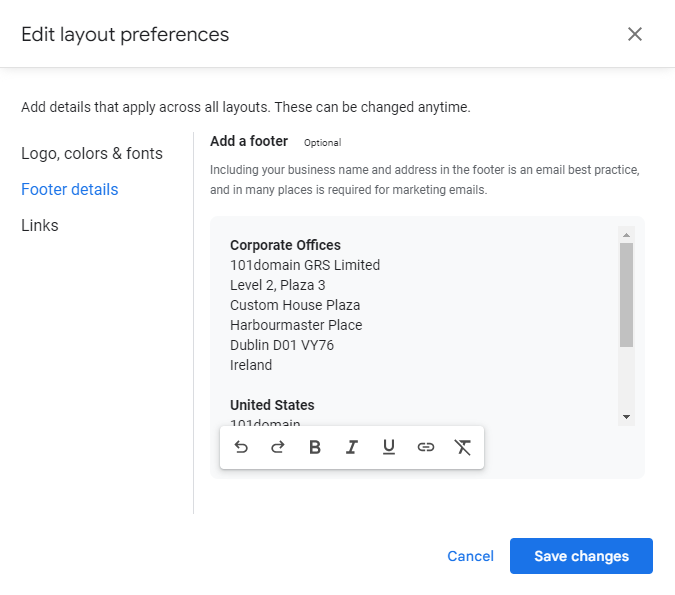 Mailchimp offers 100s of customizable email templates. You can use drag-and-drop technology to further customize layouts with advanced options such as dividers, surveys, code, apps, and products. Mailchimp's AI-creative assistant helps you customize every detail of your email template to match your brand aesthetic.
Emails that get the most engagement are the ones that are personalized to the recipient. Personalization can work in many ways. You can personalize your emails by adding your contact's name in the email or subject line, including dynamic content only relevant to them, or segmenting your contacts based on shared characteristics.
Gmail's email marketing tools include the following merge tags you can use in Multi-Send Mode to personalize your emails: First name @firstname, Last name @lastname, Full name @fullname, and Email address @email. 
Gmail uses data saved in your Google Contacts to deliver a copy of your email with their first name instead of the @firstname tag. You can also input default values for merge tags for instances when there is no Google Contact saved. For example, for recipients who don't have a first name, "Hi @firstname" can be "Hi friend."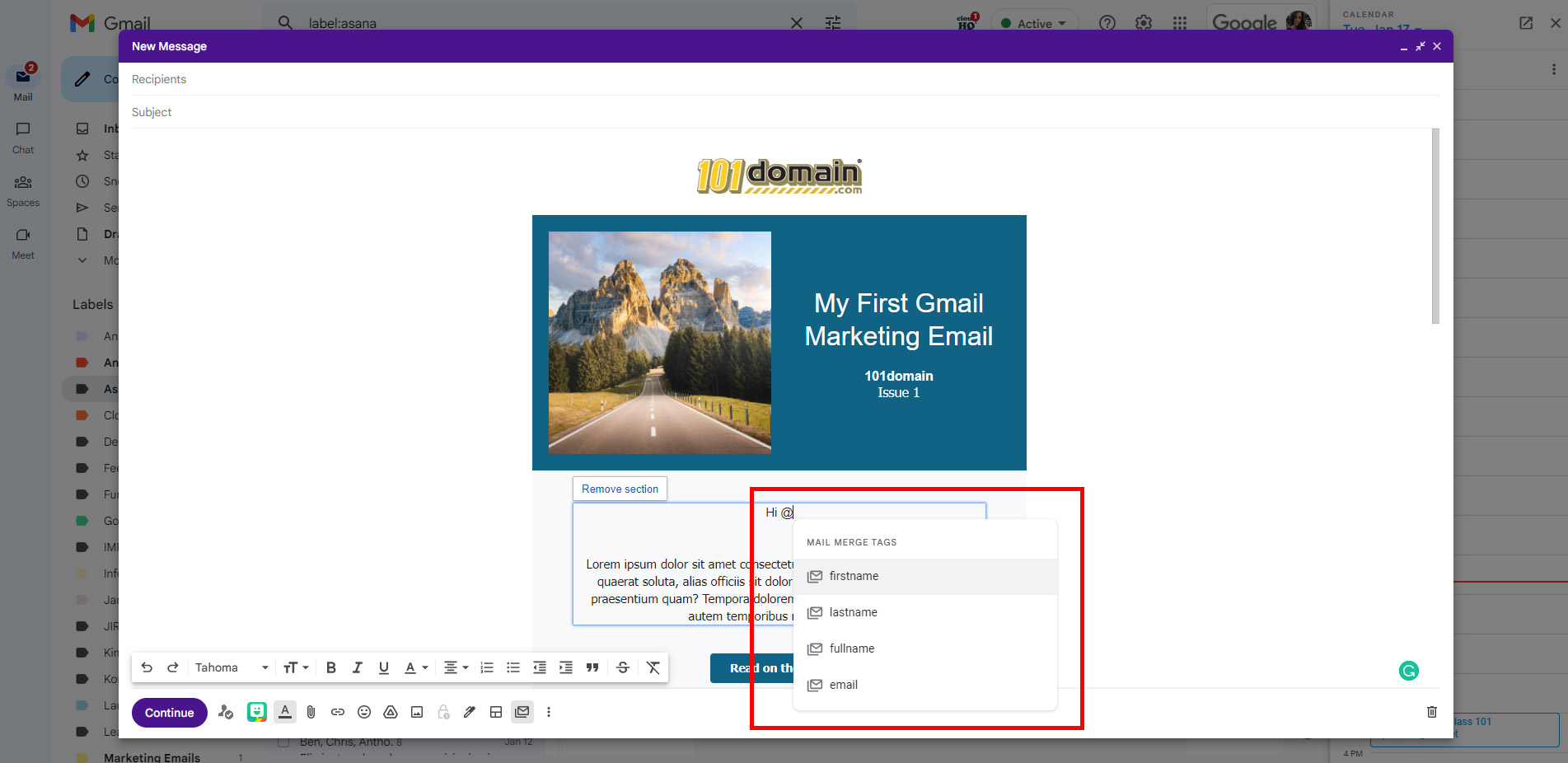 Mailchimp has an array of personalization options. You can set dynamic content, including text and images, only show certain sections of your email to recipients who meet conditions you set, include merge tags, and send personalized emails based on your contacts' time zones.
When a subscribed contact in your audience opts out of future email marketing, it's called an unsubscribe. You never want someone to unsubscribe from your emails, but there are anti-spam laws in many countries and regions that require you to have an unsubscribe option in place when sending commercial emails.
Gmail's new email marketing feature is called Multi-Send Mode. When you have Multi-Send on, a unique subscribe link is automatically added to the bottom of each email. Anyone who unsubscribes will be automatically excluded from your future multi-send emails.
You'll get an email notification whenever a contact unsubscribes from your emails. When you send a multi-send email, a confirmation box will appear, showing you the total number of contacts who have unsubscribed and will not receive this email.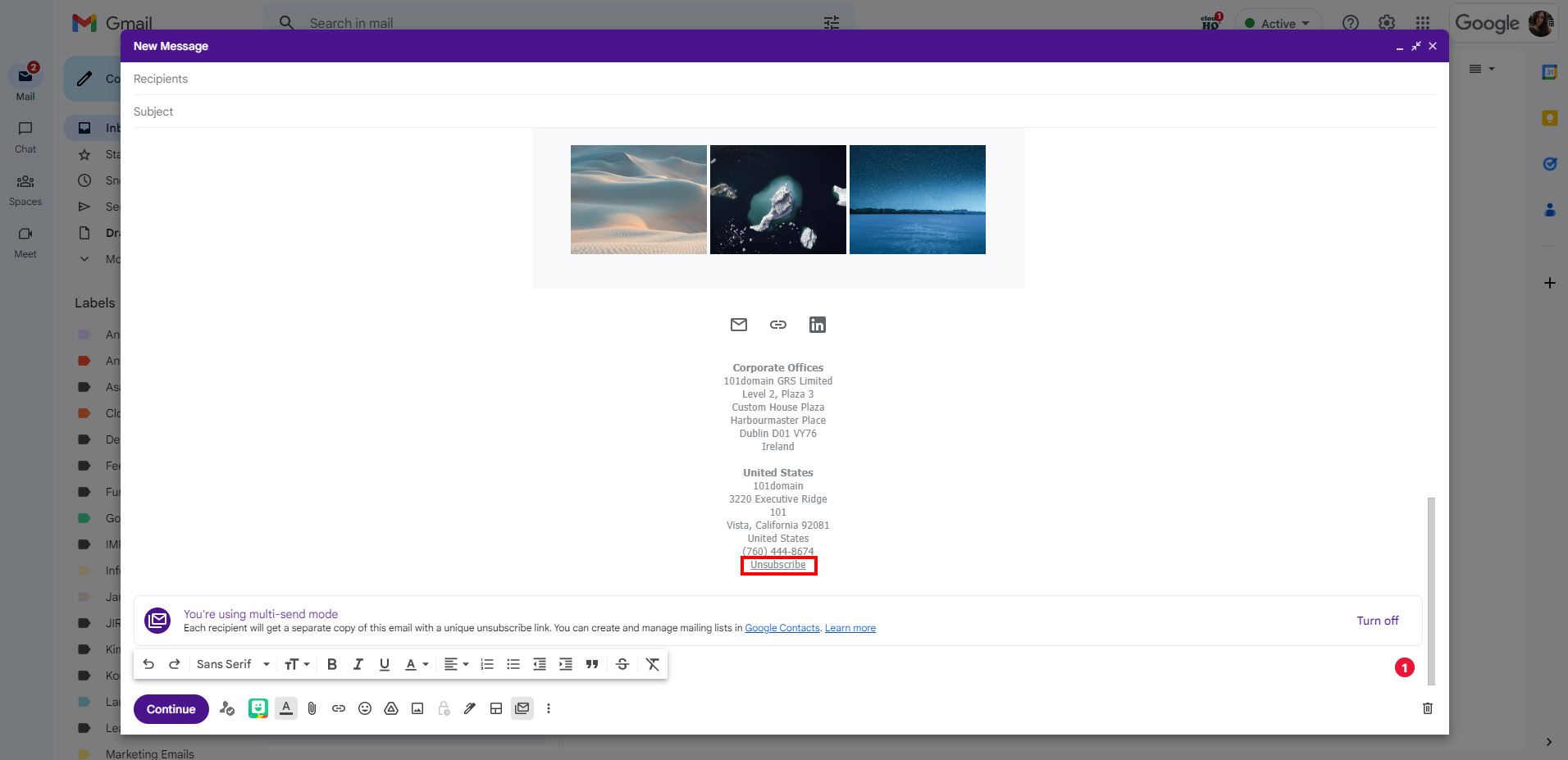 Mailchimp is required by law to include an unsubscribe link for every email campaign sent through its platform. You can add your own unsubscribe link using the *|UNSUB|* merge tag or custom code, but if you don't, Mailchimp will automatically add an unsubscribe link in the footer.
When a contact clicks an unsubscribe link in your email, they will be unsubscribed from future communications and taken to your unsubscribe success page. This page assures people that they've opted out and allows them to tell you why. Mailchimp allows you to edit the unsubscribe form, unsubscribe success page, and choose to send an optional goodbye email—if you really want to guilt trip people who break up with your mailing list.
Compares Tech Specs: Gmail vs. Mailchimp
The main difference between Gmail and Mailchimp is that Mailchimp plans and specifications are built around how many total contacts you have, while Gmail does not have any contact limitations.
Mailchimp determines how many emails you can send based on the number of contacts you have. The plans and pricing are also determined by your total number of contacts. In other words, the more contacts you have, the more you have to pay. Even if you don't email all of your contacts regularly, it will still cost you to store them in Mailchimp.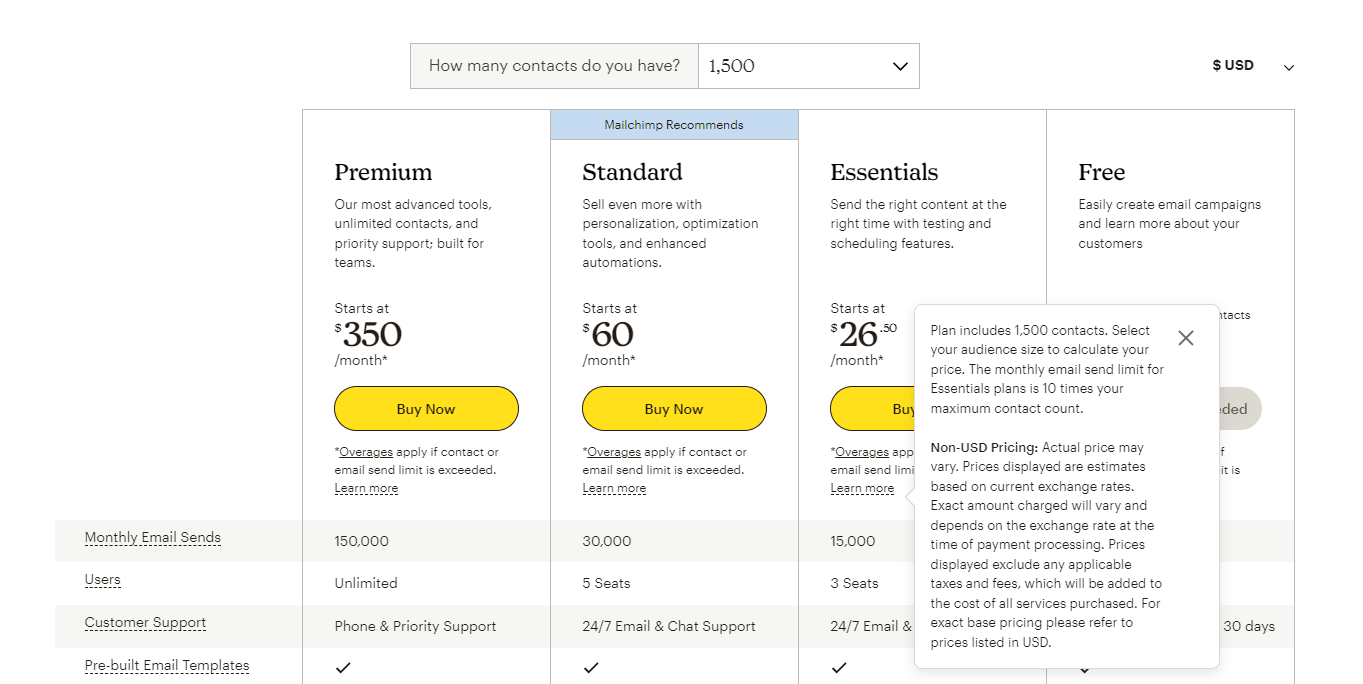 Gmail doesn't care how many total contacts you have, but it limits how many unique contacts you can message per email and day. There are no cap on how many unique contacts you can email per month.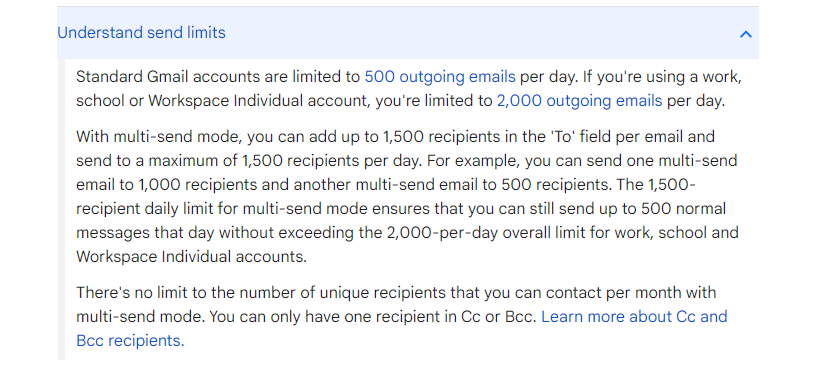 For the purpose of this comparison, we assume we have 1,500 contacts with Mailchimp.
Compares Pricing: Gmail vs. Mailchimp
The pricing is difficult to compare. As stated above, Mailchimp's pricing is determined by how many contacts you have. Mailchimp has a free plan for up to 500 contacts, and 2,500 monthly email sends. Assuming you still have 500 clients, the lowest-paid plan at Mailchimp will cost you $13/month, and you can send 5,000 emails per month. The lowest-paid plan of Google Workspace that comes with the new email marketing tools costs $12/month, and and you can get a one-month free trial at 101domain.com.
Mailchimp is an incredible tool dedicated to email marketing. If you are looking for advanced features, Mailchimp is the way to go. You can even use their free plan forever. However, keep in mind you'll have a Mailchimp logo at the bottom of your email unless you upgrade to a paid plan, and if your contact list grows, the price you're paying per month will jump exponentially.
Gmail just recently started to offer email marketing tools, so although the platform is currently limited, we have no doubt it will continue to improve and add more features over time. The  email marketing included with Gmail is a great way for beginners to get started with email marketing without getting overwhelmed.
Email marketing is included with most Google Workspace editions (excluding Business Starter and Essential plans). If you are already paying for Google Workspace, that means you don't need to invest in a third-party tool specifically for email marketing. If you don't have Google Workspace but want to use the email marketing features in Gmail, a Google Workspace subscription will give you access to that and much more—all for one price.