You started a business and registered the domain name of your dreams.
But you know what? Now the real fun begins. To stay successful in our online-driven world, you have to adapt to changes faster than ever before. Most businesses don't stand a chance to survive a highly competitive online market without a strong digital strategy for their brand.
If growing your business is the goal, then brand awareness is the route.
If you thought choosing a business name that perfectly represents who you are or what your company stands for was a challenge, wait until you find out that it was only the tip of the iceberg.
Creating a brand that customers recognize and take pride in identifying with feels like hitting the mother lode. A strong identity and presence can help put your brand at the top of consumers' minds.
101domain is looking back at over two decades of building brand awareness as a successful SoCal tech company. Today, we want to give you a quick glance behind the curtains to help you establish, grow, and, last but not least, protect your business online.
Looking back on over two decades of business development
To see how far we have come, we have to look back at where we started. 101domain was created in 1999 with the mission of providing top-level domains (TLDs) in mind. Even though 20 plus years is a lifetime in technology terms, a successful business needs time to grow and learn.
Total Domain Extensions Available
Generic Domain Extensions
Country Domain Extensions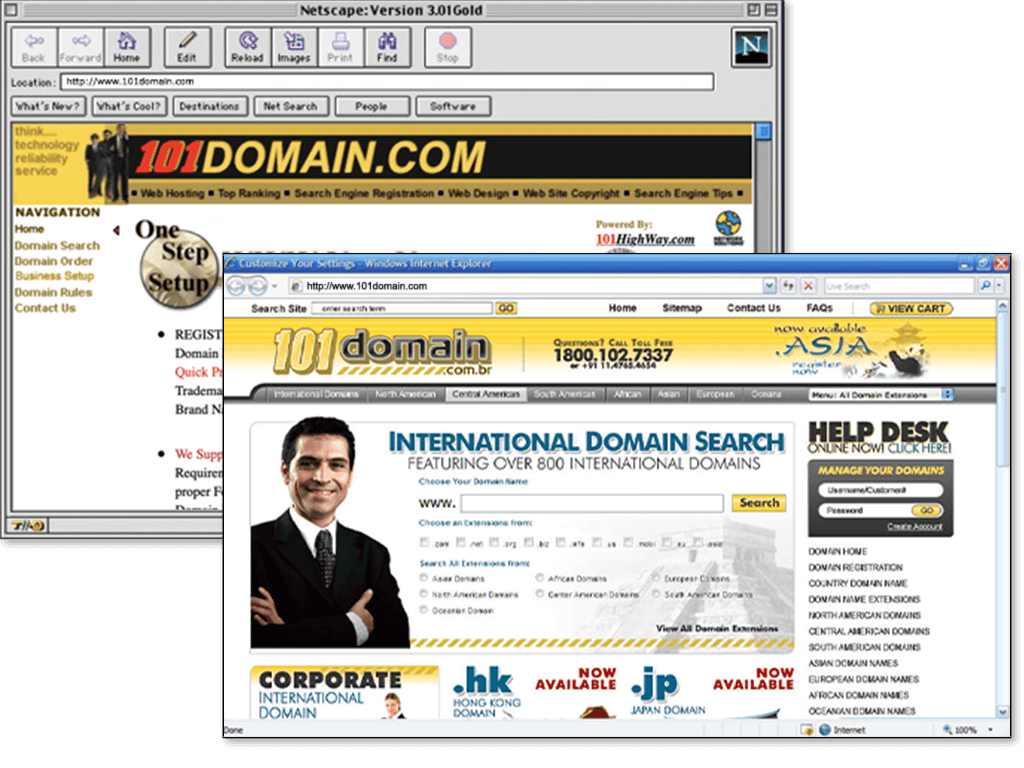 We went through twelve major website redesigns, partnered with powerful market leaders in their field of expertise, and expanded our portfolio of domain and website infrastructure services. From small business entrepreneurs to the Fortune 1000, we partner with organizations on their digital transformation journey, serving over 250,000 customers in 180+ countries.
Today, 101domain doesn't just offer the biggest selection of TLDs found anywhere else; we also take pride in the tremendous value we provide in being a leader in full-service domain name management and brand protection.
Would you do business with a company you don't trust?
Neither would we.
Security and support are the cornerstones of any successful online business. We have pioneered many account protection initiatives that have become a common standard in the industry today, offer a complete suite of enterprise security solutions, and aim to create an exceptional customer experience by empowering our clients with domain and industry expertise.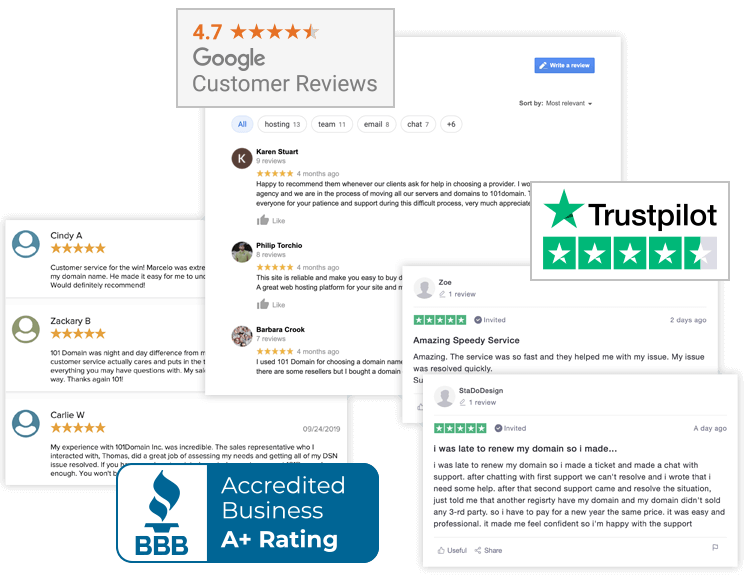 Are you ready to spread the word and build a brand that gets recognized?
Sign up for the upcoming Business Starter Series.
It's free but priceless.