Have you ever searched for a domain name to find out that it's taken? Does it feel to you as though all the good names are owned by the same large companies? You're not alone. The creators of Handshake blockchain TLDs imagine a new, decentralized system that fosters innovation and gives the Internet back to the people.

Handshake is an open source blockchain project for domain name registration. Built to work with the DNS naming system, Handshake users can register, transfer, and update top-level domains (TLDs) on the blockchain with Handshake coin (HNS). However, unlike the traditional ICANN system, Handshake uses blockchain to create a decentralized root zone service for the Internet, instead of a root zone that is managed by a single entity—ICANN.
Why should you register Handshake blockchain TLDs?
1. Security
Domain names are digital assets and there is a benefit to having them on the blockchain. A decentralized Internet is spread out so it cannot be attacked as easily. Other blockchain domain systems are not built for DNS with security in mind like Handshake, which makes them more susceptible to the activity of crypto kiddies slowing it down. Traditional domains have to rely on third-party SSL certificate providers for encryption, while security is inherently built into Handshake blockchain TLDs.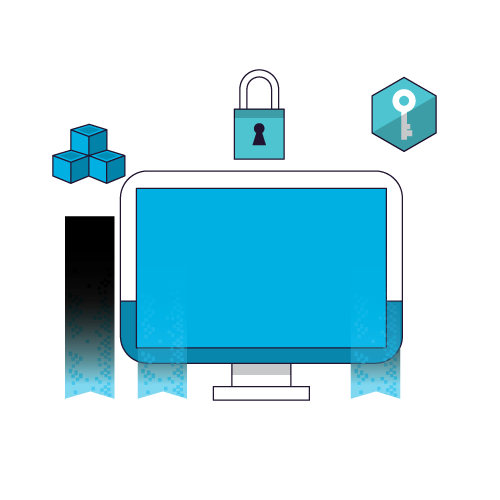 2. Expansion of the TLD Space
Breaking away from the traditional ICANN system provides many benefits. Operating outside of ICANN, Handshake blockchain TLDs give Internet users the controls to operate independently. It's like the early days of the Internet all over again. Instead of subscribing to a system that is already set in stone, you have the unique opportunity to push the envelope of innovation and possibility. Handshake is making it accessible for users to be a part of creating new top-level domains and opening up the domain namespace. With Handshake, anyone can now get a TLD.
How to create a TLD: Handshake vs. ICANN
Handshake
Goes to an auction when its available and people participate in blinded bids
The highest bidder pays the second-highest bid amount
No one gets the money (the HSN coin is just burned)
ICANN
It costs a lot to create TLD with ICANN

You have to pay $185,000 to apply not included additional fees (all non-refundable)

If two people want the same TLD, ICANN chooses who gets it. Your TLD could eventually be released
The power comes from how you can use the TLD. With Handshake blockchain TLDs there are more possibilities. Imagine creating a TLD for your business. Your organization and customers can register millions of domains under your TLD that all operate under the same platform. The process of using a TLD to create an entire platform is difficult and expensive under the traditional ICANN system with "brand TLDs". The beauty of Handshake is that anyone can now do this easily and affordably.
3. Ownership
Blockchain domains are simple. Whoever owns the key owns the name. No business or court order can take it from you. Handshake is the first blockchain domain provider to offer a Sunrise registration period for trademark holders. Although Handshake is still in its infancy, they are offering brand owners the opportunity to claim their namespace first. It's important to note that you are not required to provide any information when you register Handshake domains.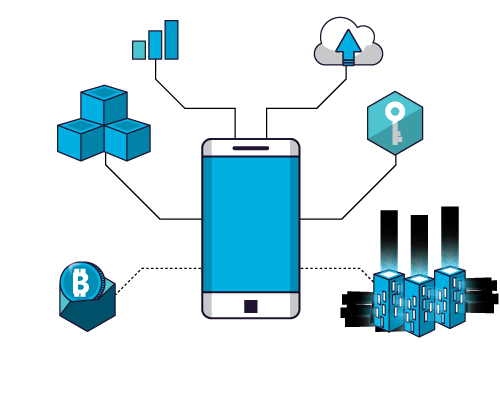 Handshake is vastly different than the WHOIS model, in that it does not require accurate contact information for domain registration. This is where the "no censorship" comes into play. In the event that a Handshake blockchain domain is infringing on trademark or conducting in illegal activity, Handshake will provide law enforcement with the limited information they have, but in many cases, it may not be enough to take action. This is why it is extremely important for brands to protect their mark on this new blockchain Internet.
Registering, renewing, and updating Handshake blockchain TLDs: How does it work?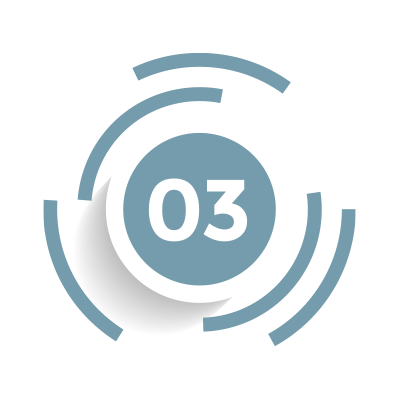 Renew your domain name. If you lose your key you're out of luck. Handshake domain names that are not renewed will go back to auction after 2 years.
Handshake blockchain is a serious new competitor for the traditional ICANN DNS system. Brand owners must be aware of protecting and monitoring their brand on this new Internet.