Your web address and email address are often the first impression the world has of you – and we all know what they say about first impressions.
Your internet presence is your virtual 'front door' and your website URL your real estate address. Domain names have long been used to make a statement about your brand, no matter what business, organization or industry you are in. The new generic domain name (New gTLDs) have taken this concept to a whole new level, providing opportunities for businesses to connect with their consumers in a more targeted and effective way.
A great example of this concept are the recently released .COURSES and .STUDY domain name extensions. Aimed at education providers and students respectively, .COURSES and .STUDY are quickly becoming the universally recognizable home of genuine educational content online.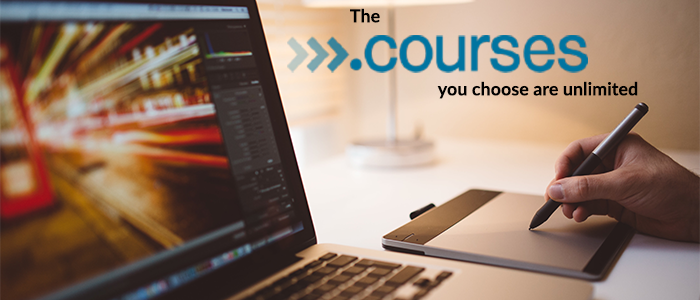 On course for success
There is no doubt that unique, focused and easily recalled domain names offer many advantages. It immediately tells everyone what you do. The .COURSES extension has a clear meaning and carries value as a keyword for those looking for educational opportunities.
Today's society is all about convenience. Many students are turning to online opportunities for their education and working professionals returning to online courses to expand their skillsets. A new domain like .COURSES signals to others that you are tech-savvy, and can make your brand name more recognizable and memorable. Industry-specific domain names are such a clear, powerful statement about who you are, and are a sure-fire way to make your brand stand out from the crowd in search results, earning you more clicks.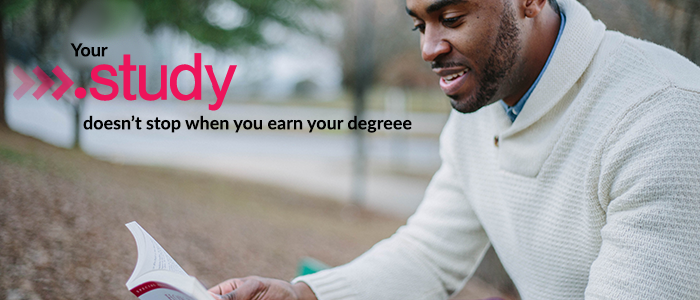 Become a master of your studies
Similarly, .STUDY helps students stand out from the rest of the pack. Masters and PhDs are now more common and do not guarantee a career in education.  Competition is fierce when it comes to forging a reputation in academia and the challenge is on for individual researchers to demonstrate relevance. Self-promotion may not always come naturally, but it pays to expand the reach of your work online if you want a successful career or research program.
A stand-alone website and a unique, targeted .STUDY domain name are the perfect combination to showcase your expertise in a particular area. Educational content on the internet is all about credibility, show yours with .STUDY.
Whether you are a training provider, educational institution or a student with their eye on the prize, use this ever-changing online environment to your advantage and invest in a unique .COURSES or .STUDY domain name.