You may or may not have already heard about Google's new top-level domain that's launching. It's the latest TLD to join the ranks of popular domains like .app and .dev. .new domain is one of the coolest domain names on the market. Continue reading to learn why that is.
.new domain has a purpose
Not just anyone can register this domain for any old website. Every .new website must be created exclusively with the purpose of taking a new action online. Now, this may sound like a vague statement until you see it in practice. Google defines an appropriate "new action online" as any act that leads to creation, like a shortcut to a process. Essentially, anything that helps your customers take action faster. For this reason, not everyone has what it takes. However, if you have an idea for a specific purpose it will be used, you will see how extremely cool and effective of a tool it can be.
If you stop and think about how many .com domain names are out there you may realize how oversaturated the namespace is. The main reason domains are still being introduced every year is to provide alternatives to overused and under-regulated options like .com. .new domain is currently launching, which means you still have time to get in early and choose from a premium selection of available names. In addition to more names being available, there are things about this TLD domain deters non-serious buyers for a few reasons.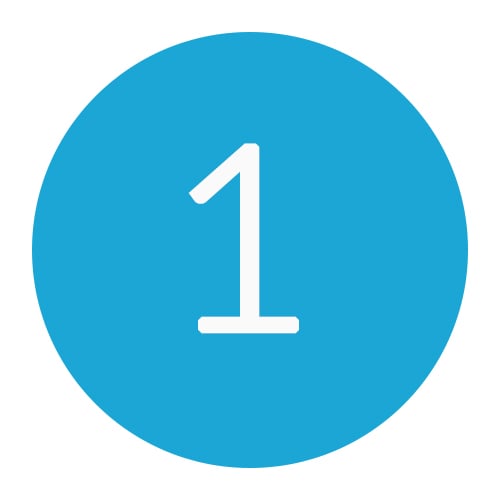 The price point is steeper than your average domain. This ensures all registrants are serious about creating a memorable website with it.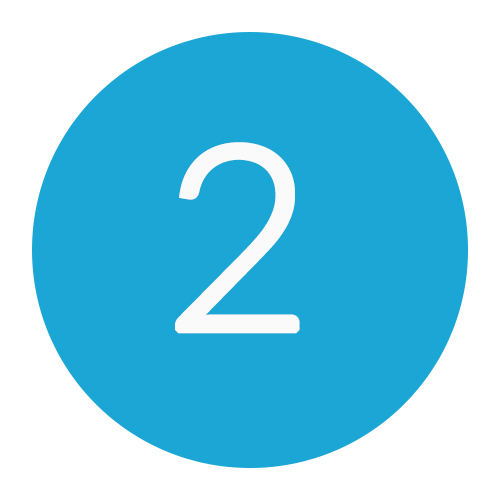 HTTPS is required on all connections to Google TLD websites and pages. This means you need to purchase an SSL certificate with your domain for it to work.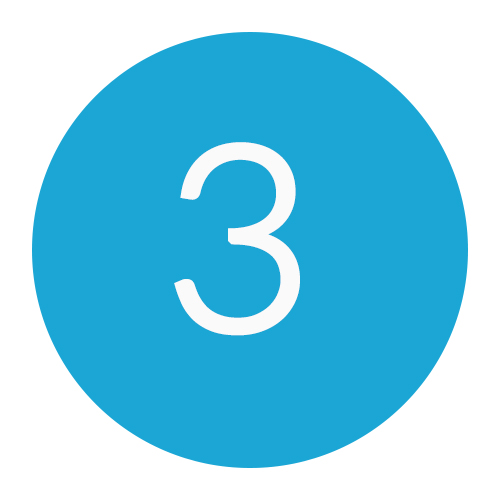 The policy states that .new must direct users to take action or generate content with at most one click, and must be compliant within 100 days of registration.
.new domain helps customers get things get done faster
Not only do you have to help visitors take action online, but streamline the process for them. Less time clicking means more time creating. This has to be one of my favorite elements about it. The world we live in is all about working smart, efficient, and quickly.
That's why people use Secure Web Accelerator to speed up their website, and finds short domain names that take the least number of characters to remember and navigate to.
People don't have the patience for anything anymore, and Google recognizes this and addresses it with a website shortcut solution —.new domain.

Add Secure Web Accelerator for less than $1/month.
Google is a major proponent of making the Internet a safer place. Your security is their priority. It's why they factor website security into their algorithm for ranking, and why all of their TLDs are required to have an SSL certificate. SSL is the security protocol that protects your customer's information and qualifies your website as a trustworthy online source.

If you do not have SSL, a "Not Secure" browser warning could be scaring your visitors away and making it harder for people to find your website. Thankfully, SSL is a simple fix!
It plays well with G Suite
If you still don't see what makes this the coolest domain on the market just yet, take a look at how Google is using it for an idea of how powerful it can be. We all love Google G Suite applications like Docs, Sheets, Slides, Calendar, Keep and Forms, and now you can find them on .new domain. For example, you can start a new Google Doc with this shortcut.
Now that I know this feature exists, I am finding myself using it more and more to get to my G Suite applications quicker. This makes me think, what if all of my favorite websites were using the technology behind .new domain to shave some time off my everyday actions online? I could make online payments faster, edit a photo quicker, and post a new listing with fewer clicks. There are endless possibilities to create a streamlined and elevated experience for your users with this Google domain.


Get Gmail, Docs, Drive, Calendar, Meet and more. Built for business, designed for teams.
4 cool ways people are using .new domain
Check out all of the cool ways people are using this domain to get some ideas of what you can do!
Create a fresh story page on Medium!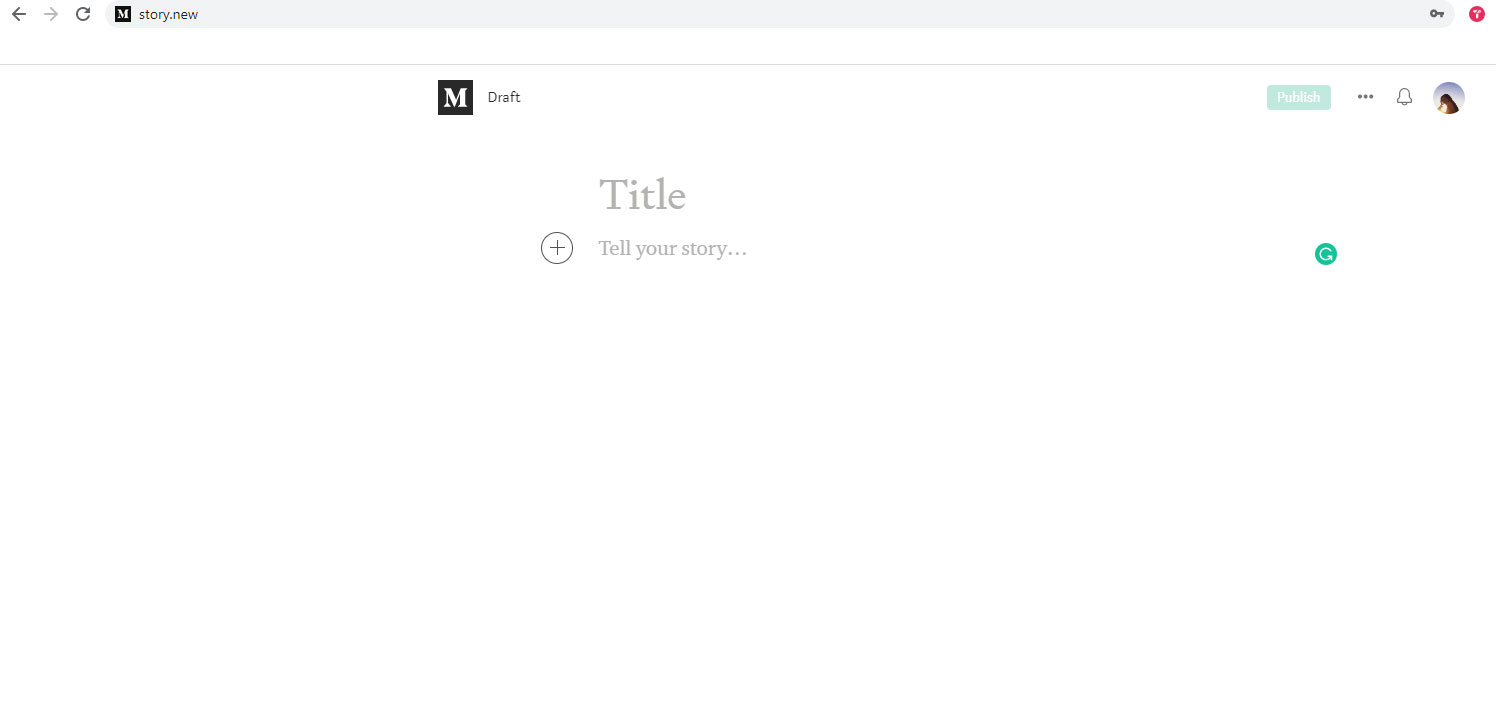 Create a new playlist to add songs and podcast episodes, or start your own podcast!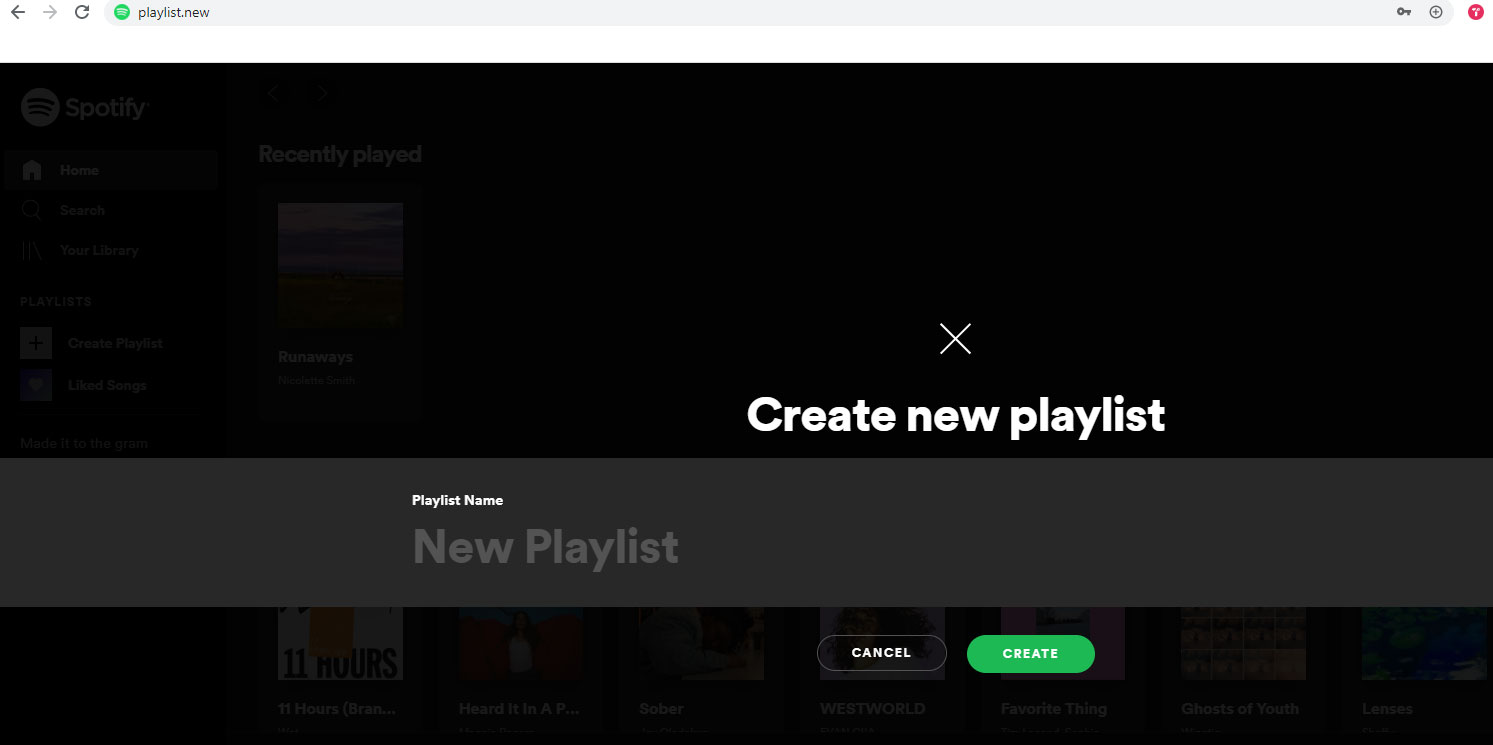 Create beautiful social media graphics and other visual content on Canva!